Research administration is comprised of many facets and serves as a central resource to support the research community at UD by providing guidance and stewardship for the researchers and administrators on all campuses.
Our mission is to provide excellent administrative support to investigators in their pursuit of research and other scholarly activities while ensuring compliance with federal, University and private sponsor regulations, terms and conditions.
Proposal Development
It takes time and effort to develop a successful proposal — in fact, proposal success rates average 20–33%, depending on the field. Funding agencies reject half the proposals they receive because the applicant did not follow instructions or the proposal did not match the funding program.
However, the rewards for garnering research funding can be great, enabling you to explore new frontiers, instruct your students in the conduct of research, and yield new discoveries and knowledge of benefit to society. Use these resource to get started.
PeopleSoft Reference Guides
The links below have been updated for the PeopleSoft 9.1 client. If you don't see the updated documentation, please clear your browsers cache and cookies and try again.
Proposal
Proposal Budget
Copy
Proposal Approval
All proposals submitted to external sponsors from the University of Delaware, regardless of the amount, source of funding or the type of project must be reviewed and approved by the Research Office in accordance with UD policy External Sponsorship and Grant.
In order for a proposal to be submitted, a proposal record must be created in the UD grants module system in order to originate a proposal approval form to route for approval of the proposal submission.
Award Setup
After receipt of a new sponsored award or continuation from a sponsor, the Research Office will prepare the award for spending. We work with departments and PIs to finalize project budgets, setup backend access and prepare your award to.
Setting up your files at the beginning of an award will help to keep you organized throughout the life of the award and make close-outs and audits a much simpler task. You may find it useful to set up a PROJECT ID folder to track transactions. Subfolders for each budget category or type of transaction allow you to further organize your transaction backup documentation.
When a new purpose is set up by the Research Office for a new project, a copy of the Research Office Chart of Accounts Notification is sent to the PI and department account administrator or department representative (this varies by department). This document is a valuable resource for you to retain to help you in administering your award. The Purpose, Project, Contract, and Proposal IDs are all listed. You will need these IDs to run queries and track your transactions. Validate the accuracy of this report and discuss any discrepancies with the Research Office.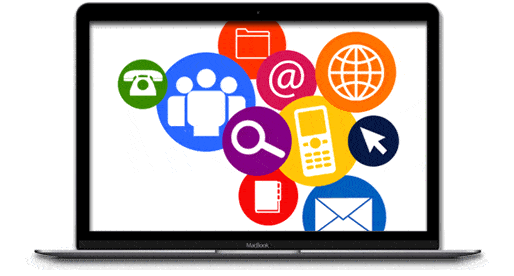 Administrator Directory Search
Search Now!
Award Management
The University of Delaware is committed to supporting efficient and compliant award management. It is a shared responsibility of the PI, department, college and core offices to ensure that the award is set up in a manner to best support understanding of award conditions and University policies, meet sponsor expectations for deliverables and prior approvals, and meet financial controls and reporting requirements of the Sponsor.
Each award has unique terms and conditions and the best way to manage an award is to understand the requirements for each.
All federal sponsored awards and many non-governmental sponsors and University policy are based on 2 CFR 200, otherwise known as Uniform Guidance or the UG. These rules are the fundamental basis for most sponsored projects requirements in place at UF.
Many Federal Grants fall under the "Research Terms and Conditions". Your award will specifically identify if it falls under the Research Terms and Conditions. These conditions provide additional flexibility to UF.
Award Transfer
The two main considerations when transferring to another institution are whether the investigator's funded projects remain at the University under the direction of a new investigator, or whether the funding is transferred to the new institution where the project is then continued. As all sponsored funding is formally awarded to the University and not to the PI, the University must be involved in any decision to transfer funding to another institution.
Investigators who resign from the University of Delaware have several options to consider if they have sponsored funding.
In addition, new faculty coming to University of Delaware who intend to continue their active sponsored research will have similar considerations.
It is very important to contact your Research Office as soon as possible to discuss these considerations and next steps to ensure a smooth transition.
Subawards
Subawards are awards provided by a pass-through entity to a subrecipient for the subrecipient to carry out part of a Federal award received by the pass-through entity. It does not include payments to a contractor or payments to an individual that is a beneficiary of a Federal program. A subaward may be provided through any form of legal agreement, including an agreement that the pass-through entity considers a contract.
When UD's Proposal Includes a Subaward for an Investigator at Another Institution
ITEMS REQUIRED FROM SUBRECIPIENTS FOR A UD PROPOSAL:
Look up the institution in the FDP Expanded Clearinghouse database located at: https://fdpclearinghouse.org/organizations
Obtain the items listed in the applicable table below, depending on whether or not the subrecipient institution is a member of the FDP Expanded Clearinghouse (see below for explanation).

Table A
Table B
MEMBER OF FDP Expanded Clearinghouse*
NOT A MEMBER of FDP Expanded Clearinghouse*

Scope of Work
Budget
Budget Justification
UD FDP Letter of Intent signed by Authorized Official at the subrecipient institution
(do not send a Subrecipient Commitment form)

Include the above items as Attachments to the proposal in the UD Financials Grants System
When UD is a Subrecipient in a Proposal Being Submitted by Another Institution
Look up the other institution in the FDP Expanded Clearinghouse database located at: https://fdpclearinghouse.org/organizations
If the institution is a member of the FDP Expanded Clearinghouse:

Attach a completed UD FDP Letter of Intent to the Attachments Tab of the UD proposal when routed for internal approvals, to be signed by the Research Office Contract and Grant Administrator.
Do not complete a Subrecipient Information form for the other institution. If they request that you do, politely remind them that UD is a member of the FDP Expanded Clearinghouse (other institution can obtain UD's data from the Clearinghouse).

If the institution is not a member of the FDP Expanded Clearinghouse:

Attach a completed UD non-FDP Subaward Cover Letter to the Attachments Tab of the UD proposal when routed for internal approvals, to be signed by the Research Office Contract and Grant Administrator.
The other institution may request that we complete their Subrecipient Information form.
Federal Demonstration Project (FDP) Expanded Clearinghouse Participation
UD is a member of the FDP, a non-profit organization comprised of Universities and other research institutions along with representatives of several research-oriented Federal Agencies. Among other activities, the FDP develops tools for its members to streamline the administration of research. One of those tools is the FDP Expanded Clearinghouse, a nation-wide database containing institutional profiles and data of 200+ member institutions. The member institutions agree to obtain the institutional data needed to prepare subrecipient agreements from this database rather than requiring each other to prepare administrative informational forms for every proposal they jointly submit. This saves a great deal of administrative work for all of the participating institutions and provides them with an easily accessible, up-to-date source of this data.
&nbsp
Who determines if the other institution is a member of the FDP Expanded Clearinghouse?

The Department Administrator or PI looks up the other institution in the FDP Expanded Clearinghouse database when preparing the proposal.

Where do I get a user ID and password for the FDP Expanded Clearinghouse?

You do not need a user ID or password to be able to access the FDP Expanded Clearinghouse data.

How do I let the Research Office Contract and Grant Administrator know that the subaward institution is a member of the FDP Expanded Clearinghouse?

Attach the other institution's FDP-style Letter of Intent to the UD Financials Grant proposal.

Do I need to send UD's Letter of Intent template (LOI) to the other institution for them to complete?

Maybe. Member institutions are likely to have their own institution's LOI to use for proposals with other member institutions. However, you can send them UD's LOI to use as a sample if they ask for one.

Does the other institution's Letter of Intent (LOI) need to follow the same format as UD's FDP LOI?

No, but, it should provide essentially the same project-specific information, it should not request completion of data that can be obtained from the FDP Expanded Clearinghouse, and it should be signed by the Authorized Official for the subrecipient institution.

What do I do if another FDP Expanded Clearinghouse member institution asks me to complete their Subrecipient Commitment Form?

Politely inform them that UD is a member of the FDP Expanded Clearinghouse and that you will provide them with a signed FDP Letter of Intent instead.

When UD is a subrecipient under an institution that is not a member of the FDP Expanded Clearinghouse, can I send them a UD FDP Letter of Intent?
Who uses the Letter of Intent (LOI)?

The LOI is intended for internal use to represent institutional endorsement of the proposed subaward budget and scope of work by the Subrecipient's Authorized Official. It is not designed to meet any specific sponsor's proposal requirements, although it may be used in the proposal submitted to the sponsor if desired. The wording of the LOI may be altered slightly to add sponsor-specific requirements if it is acceptable to both institutions.
Award Closeout
The last step in a grant or contract's life cycle, whether cost reimbursable or fixed price, is project closeout. The key feature to any closeout is the on-time submission of all technical, financial, and other required reports to the sponsor.
On-Time Reporting
Typically final reports of federal awards are due no later than 90 days after the expiration date of the award. Final reports for NSF and NIH awards are due 120 days after the expiration date of the award.
For non-federal awards (i.e. state, industry, non-profits), the closing procedures vary, depending on the policies of the sponsor. Most often, final reports have a shorter timeline than the federal rule.
Guides and Grant Resources
This information is designed to assist departmental research administrators — professionals who work with researchers in their unit and with contract-and-grant experts in the Research Office in establishing, maintaining, and closing out research awards. If you are seeking guidance on developing a proposal and its budget, please see the Proposal Guide.
PeopleSoft Reference Guides
The links below have been updated for the PeopleSoft 9.1 client. If you don't see the updated documentation, please clear your browsers cache and cookies and try again.
Proposal
Proposal Budget
Copy
Proposal Approval
Effort Admiministration
Effort Certification is defined as the reporting and confirmation of an employee's time spent conducting any University activity, expressed as a percentage of the total institutional compensated based time — Institutional Based Salary (IBS). The University of Delaware has an online Effort Certification System. Training documents related to Effort and the Effort Certification System are available here.
Employees must review, and if correct, certify their total effort on all sponsored projects for each effort-reporting period. Effort supporting a sponsored project but not funded by the sponsor is considered cost share. Please see the University's effort reporting policy and procedures here for detailed explanations and instructions.
UD's research enterprise depends on funding from federal and state agencies, private foundations, organizations, and industry. The University's electronic Effort Certification System is the principal means of verifying that salaries and wages charged to or contributed to a sponsored project are fulfilled in a manner consistent with the award documentation and compliant with the federal regulations for which the University is held accountable.
If you need assistance in identifying your effort administrator, please see the Department Administrator Directory within our Staff Directory. To learn more about administering the effort certification process in your department, check out these training opportunities.
Effort
Effort training is available on the Research Office website here and through ConnectingU. New grant administrators must attend the next available "Introduction to Effort Administration" class. The class is offered throughout the year – at a minimum in March and September. Log-in to ConnectingU for course times and to enroll.
Effort Reporting Policy and Procedures
Effort Reporting System
Effort Training Material
Effort Online Training Material
Billing
Billing to sponsors and cash received from sponsors is handled by the Research Office. Cash and Billing transactions can be viewed in the Financials queries. It is important to note that cash received prior to the Grants and Billing modules going live in July 2004 is reflected differently than cash that has been received after 7/1/2004. To view all cash received for a Project, it may be necessary to run all three cash queries to get a total.
GMQ_CASH_NOT_PS_BILL Cash received outside of PS Billing — This query gives all Cash received outside of the Billing module.
GMQ_CASH_PS_BILLED Sum of PS billing activity — This query gives you all Cash received as a result of a Billing in PS module.
GMQ_CASH_THRU_2002 Total Cash as of 7/1/02 — This query gives you a total of all cash received prior to 7/1/02 (prior to Financials go-live date).
Cost-Share
Cost-share is defined as funds committed for the project that are not budgeted from grant funds. Some examples include equipment, personnel effort, and tuition. If there are cost-share commitments, contact the departments or colleges that have committed funds. Some cost-share will require companion Purposes; others may be tracked using cost-share Speedtypes or UD Userfields. We will go into more detail on different ways to track cost-share transactions in the section on Maintaining Your Award. The cost share policy can be found
here
. If the cost-share is from a third party, contact the source and outline requirements for documentation so that you can report these transactions along with the internal cost-share expenses. Specific guidance on cost-sharing in relation to federal grants is in the OMB Circular A-110, Subpart C.23 or
UG Subpart D
.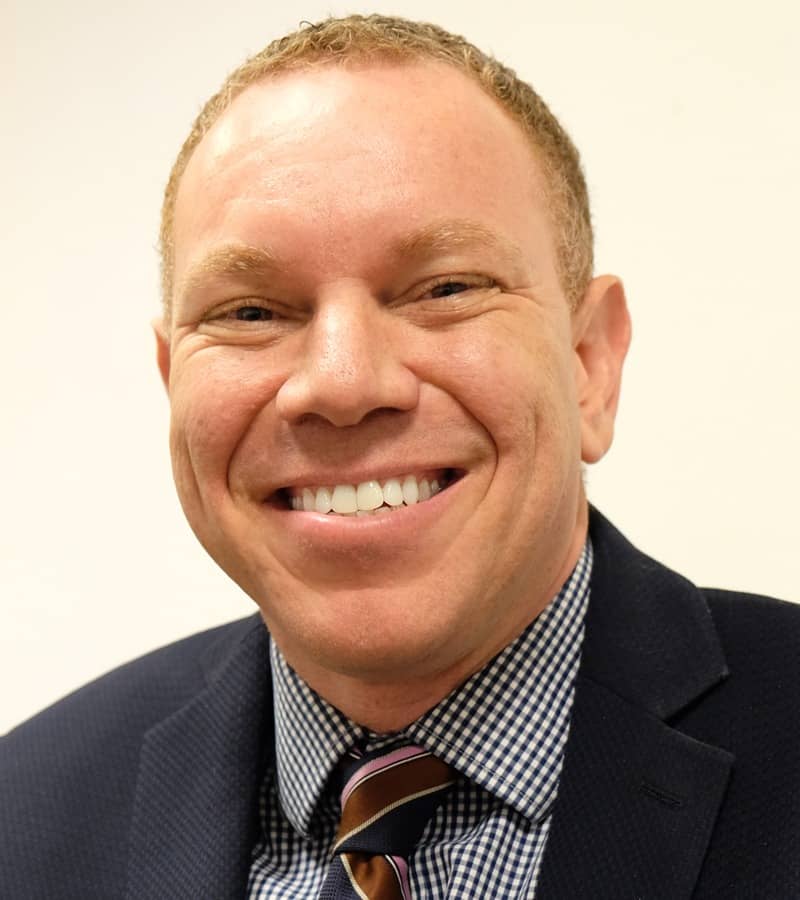 Jeff Friedland
Associate Vice President, Research Administration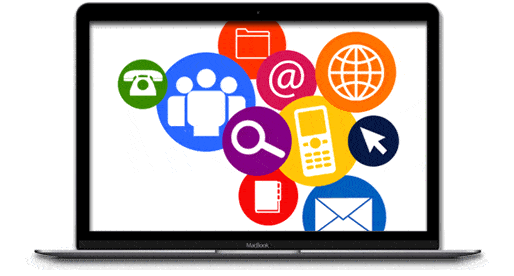 Administrator Directory Search
A tool designed to aid UD researchers locate contracts and grants, and effort reporting staff assigned to their departments.
Search Now!
Research Notices and Announcements
1. Required Use of Research.gov for Preparation and Submission of Proposals
(Tuesday, March 22, 2022)
Dear Colleagues:
In accordance with Important Notice No. 147, many National Science Foundation (NSF) program solicitations now require the use of Research.gov for the preparation and submission of proposals. Please be advised that NSF will now start requiring the use of Research.gov for the preparation and submission of proposals in response to program descriptions. As a reminder, FastLane is targeted to be removed as a submission option from all funding opportunities when the Proposal and Award Policies and Procedures Guide (PAPPG) goes into effect in January 2023. Grants.gov will remain a submission option for most NSF proposals.
Program Descriptions in Research.gov
To assist the research community, NSF developed a dynamic listing of program descriptions that require submission in Research.gov. Follow these steps to determine if your proposal for a specific program description must be prepared and submitted in Research.gov:
·         Access the relevant NSF.gov program description page (e.g., Magnetospheric Physics, PD 98-5750).
·         View the advisory in the Program Guidelines section on the right side of the program description page and click on the link in the advisory:
Alert: Many NSF programs are only accepting proposals in Research.gov or Grants.gov. FastLane may no longer be a submission option. For more information, please visit Program Descriptions that Require Proposal Preparation and Submission in Research.gov or Grants.gov.
The document will identify program descriptions requiring Research.gov preparation and submission and the associated effective date. This document will be updated on an ongoing basis as FastLane will be removed from all program descriptions as a proposal preparation and submission option when the PAPPG goes into effect in January 2023.
Since many program solicitations also require submission in Research.gov, proposers should pay close attention to the requirements identified in those specific funding opportunities.
Research.gov Proposal Capabilities and Transition from FastLane Proposal Preparation
Nearly all FastLane proposal preparation and submission capabilities are now available in Research.gov. For details about the remaining proposal features that will soon be added to Research.gov, please see the Proposal Submission Capabilities table on the Research.gov About Proposal Preparation and Submission page. To stay informed about Research.gov and FastLane changes, we invite you to join our System Updates listserv. Sign up by sending a blank email to: system_updates-subscribe-request@listserv.nsf.gov.
NSF strongly encourages proposers to prepare and submit all supported proposals in Research.gov now, to facilitate a smooth transition from FastLane proposal preparation to Research.gov over the next several months. In addition, NSF relies on your vital feedback to help ensure the system is working as intended and to identify areas of improvement. Feedback may be submitted athttps://www.research.gov/research-web/feedback.
Research.gov Proposal Preparation and Submission Training Resources
·         Research.gov About Proposal Preparation and Submission page
Frequently Asked Questions (FAQs) by topic
Video Tutorials
How-to Guides
·         Research.gov Proposal Preparation Demo Site (See the demo site FAQs on the Research.gov About Proposal Preparation and Submission page for access information and demo site features.)
·         Research.gov Update and Demonstration presentation from the Fall 2021 NSF Virtual Grants Conference
Questions? If you have IT system-related questions, please contact the NSF Help Desk at 1-800-381-1532 (7:00 AM – 9:00 PM ET; Monday – Friday except federal holidays) or via rgov@nsf.gov. Policy-related questions should be directed to policy@nsf.gov.
Regards,
National Science Foundation
All Announcements
2. ALERT: FastLane and Research.gov Will be Unavailable Nov 8 – Nov 12
(Friday, November 8, 2019)
Dear Colleagues,
ALERT: FastLane and Research.gov will be unavailable from Friday, November 8 at 8:00 PM EST until Tuesday, November 12 at 6:00 AM EST.
The National Science Foundation (NSF) is migrating its business applications to a modern and flexible platform from November 8 at 8:00 PM EST through November 12 at 6:00 AM EST. As part of this effort, NSF will also upgrade the alpha-numeric character set used by the FastLane and Research.gov systems to correct text errors, such as special characters displaying as question marks ("?") in proposals and project reports. This migration has been scheduled over the Veteran's Day holiday weekend to minimize the impact of the systems downtime on the research community and NSF staff.
During this outage, there will be no access to these websites, proposals cannot be submitted in FastLane or Research.gov, and project reports and cash requests cannot be submitted in Research.gov. However, previously saved information and uploaded documents in FastLane and Research.gov, including in-progress proposals and project reports, will be accessible after the migration is completed.
We encourage you to share this information with your colleagues. For system-related questions, please contact the NSF Help Desk at 1-800-381-1532 or rgov@nsf.gov. Any policy-related questions should be directed to policy@nsf.gov.
We appreciate your understanding and apologize for any inconvenience.
Sincerely,
Jeffrey Friedland
Associate Vice President,
Research Administration
3. OPERA Updates
(Tuesday, October 8, 2019)
In recent months, the University has been focused on improving services for research administration under the Operational Excellence in Research Administration (OPERA) initiative. Throughout this initiative, the Research Office has worked closely with colleagues across campus to reevaluate and enhance various processes and resources. Our goal has been to increase support to faculty by increasing efficiency and reducing administrative burden in several areas.
As a result, we are announcing new process enhancements and resources available effective immediately:
New Process Enhancements and Resources

Key Impacts

Award Setup

Chart of Accounts Notice (COA)

The Chart of Accounts (COA) Notice has been updated to simplify email communications and links to resources for new awards and modifications.

Streamline Communications

Sponsor Terms & Conditions Webpage

A new Sponsor Terms and Conditions webpage has been created as a one-stop resource for common sponsor guidelines.

Clarify Responsibilities

Proposal Submission

UD Financials: PeopleSoft Proposal Entry User Guide

A new UD Financials: PeopleSoft User Guide for Proposal Submission has been created to consolidate and simplify step-by-step instructions for proposal entry in UD Financials: PeopleSoft.

Enhance Training Resources

PI Eligibility Form

The PI Eligibility Form has been translated to fillable PDF format to allow for electronic signatures and approval routing.

Promote Efficiency

3-Business-Day Internal Proposal Deadline Policy

The Research Office has adopted an updated 3-Business-Day Internal Proposal Deadline Policy to clarify proposal review aspects and timing:

Proposals are due to the Research Office by 8:00am at least 3-Business-Days prior to the sponsor agency deadline. Final technical/scientific content may be omitted until 8:00am on the sponsor agency deadline.
The Research Office will follow a "staggered" review process wherein the date a proposal is received dictates the level of review provided by the assigned Contract and Grants Specialist:

3+ Business Days à Full Review (All proposal aspects)
2 Business Days à Limited Review (UD and sponsor requirements)
1 Business Day à Minimal Review (UD institutional risk areas only)

An accompanying Sample Proposal Timeline has been created which outlines key components and target dates for standard proposals.

Increase Accountability
&
Ensure Proposal Acceptance

Transactions

Graduate Tuition Policy

The Graduate Tuition Policy has been updated to clarify guidelines for tuition budgeting, policy exceptions, and post-award management:

Graduate tuition will be budgeted as a direct charge to all grants and contracts at a minimum rate of 20% of the full-time tuition at the program rate for the fall/spring semesters.

Reduce Administrative Burden
&
Clarify Guidelines

Budget Categories List

The list of active Budget Categories is updated to reflect up-to-date account codes for sponsored programs use.

Mitigate Financial Risk

Cash Management

Accounts Receivables Monitoring, Collections, and Write-Offs Procedure

A new AR Monitoring, Collections, and Write-Offs Procedure has been adopted to standardize and increase follow-up for sponsored research payments.

The Department/College Administrator and Principal Investigator will be notified of payments outstanding for 121-180 Days.

Mitigate Financial Risk

Effort Reporting

New Effort Certification View

A New Effort Certification View has been implemented for employees certifying their own reports. Key aspects of the new layout include:

An updated summary page containing a simplified effort distribution.
The option to add attachments to reports to support certifications.

Enhance Technology
&
Increase Compliance

Automated Dunning Notices for Overdue Effort Reports

Automated dunning notifications will be sent via the Effort Certification System to cut down on overdue effort reports. Notices will be sent to effort administrators and current report holders, gradually escalating to department chairs, assistant deans, and college deans in accordance with UD's Effort Policy.

Bolster Compliance
We will continue to provide updates as the OPERA initiative progresses. Please reach out to your unit's Contract and Grants Speciaist in the Research Office with any questions or to provide ongoing feedback.
4. New Effort Certification View
(Monday, September 30, 2019)
Beginning October 1st, those who log in to the Effort Certification System to certify their own effort reports will see a new view that displays effort distributions in a clearer and simpler layout. Please see below for an example of this new view and details regarding updated features of the report. Please contact effortcert@udel.edu with any questions regarding these changes or effort certification in general.
Admin/Payroll View Button: Effort administrators and employees viewing reports that are not their own will still initially see the "Admin/Payroll" view with commitments and dollar amounts when accessing a report. All users can toggle between views by clicking the "Admin/Payroll view" / "View employee summary" box under the name of the effort administrator at the top of the report.
Sponsored v. Non-Sponsored Activity Detail: Salary distributions are split into two sections: Sponsored activity and non-sponsored activity. The sponsored activity section contains the percentages for direct sponsored salary and corresponding cost share contributions. The non-sponsored activity section contains percentages for payments for internal responsibilities such as instruction, public service, and departmental research.
Action: Towards the bottom of the report, employees have two options: Certify effort for the period or send the report back to the report's effort administrator for corrections. If the employee selects "Certify effort," a checkbox will appear along with e-signature boxes to ensure the employee intends to certify the report as accurate.
Notes: Employees can add an optional note in the "Notes" box.
Attachments: Employees also now have the option to add attachments that will be visible to others viewing the report prior to final certification. All common file types are supported (Excel, Word, PDF, JPG, etc.). To add an attachment, click "Choose File," select the file to be uploaded, click "Open," and click the green "Add line" button to save the attachment to the report.
If you have any questions or concerns, please contact
Ryan Barthold
5. NIH Policies on Other Support and on Policies Related to Financial Conflicts of Interest and Foreign Components
(Thursday, July 11, 2019)
NIH notice is to remind the extramural community about the need to report foreign activities through documentation of other support, foreign components, and financial conflict of interest to prevent scientific, budgetary, or commitment overlap. NIH has long required full transparency for all research activities both domestic and foreign and does not consider these clarifications to be changes in policy. The requirements referenced in this Notice, along with the other obligations in the NIH Grants Policy Statement (NIHGPS) and other terms and conditions of award, are instrumental to achieving the mutual goal of NIH and the extramural community, to protect the integrity of biomedical research.
6. NOTICE: 148100 REU Account Code Discontinued Effective July 1, 2019
(Wednesday, June 26, 2019)
The account code 148100 for Research Experiences for Undergraduate (REU) was originally established in UD PeopleSoft Financials to capture charges for UD awards funded by the NSF REU Program. However, recent analyses conducted by the Research and Finance Offices indicate use of the 148100 account code beyond that of its original purpose, necessitating downstream cleanup to reflect accurate award financials and associated facilities and administrative costs.
As a result, use of the 148100 REU account code will be discontinued at the University of Delaware as of 7/1/2019. For sponsored projects, please consult with your unit's assigned Contract & Grants Specialist in the Research Office to determine the correct account code(s) to budget and allocate impacted charges moving forward. For most cases, including those related to non-sponsored projects, use of account codes designated for Participant Support Costs is appropriate.
The Research Office is reviewing sponsored projects on an ongoing basis to identify potential actions. If you believe a project you manage may be impacted, please contact your unit's assigned Sponsored Research Accountant within the Research Office for further assistance.
7. U.S. entities working with and conducting business with Chinese government-subsidized companies
(Tuesday, May 21, 2019)
For some time now the Federal government has expressed varying degrees of concern regarding U.S. entities working with and conducting business with Chinese government-subsidized companies such as the telecommunication company Huawei Technologies. Recently, those reservations have been formalized and have been elevated to the inclusion of Huawei on Federal government lists for Excluded Parties and Ineligible (Proceedings Pending) Suppliers.
In light of the Federal government's recent actions and heightened sensitivity and concern pertaining to Huawei and its subsidiaries, the University of Delaware (UD) has suspended its acceptance of donations from and entering into agreements with Huawei and its subsidiaries. This UD decision regarding Huawei is consistent with those made by other leading U.S. research universities such as MIT, Princeton and UC Berkeley. The University's moratorium extends to knowingly purchasing electronics containing Huawei developed or manufactured technology and software regardless of funding source.
Specific inquiries regarding the UD moratorium on Huawei-related transactions, as they relate to the UD community, may be directed to procurement@udel.edu or UDresearch@udel.edu.
8. UD Financials Upgrade – Friday 5/10/19
(Thursday, May 9, 2019)
In conjunction with IT and other Financials stakeholders, we plan to upgrade UD Financials (PeopleSoft) to the latest version of the software starting on Friday, 5/10. We will be using a sequential approach to upgrade Production (FIPRD – proposal entry) first and then Report (FIRPT – queries). What does this mean for your sponsored programs related work?
THURSDAY, 5/9: 
Normal access to FIPRD & FIRPT and webforms through the close of business
FRIDAY, 5/10, 7am through Tuesday, 5/14, close of business: 
· FIPRD unavailable. No proposals can be entered or edited
· No Proposal Approval webforms can be accessed or routed
· Conflict of Interest webform cannot be accessed
· Budget Revision – Contracts and Grants cannot be accessed
· Automated Closeout Reports cannot be accessed
· New effort reports cannot be pushed; existing effort reports can be viewed and certified
· Some other webforms are unavailable, as described in the 5/2 email from the Controller's Office
WEDNESDAY, 5/15 through THURSDAY, 5/16:
· FIPRD available for normal proposal processing
· All RO-related webforms listed above available for normal processing
· FIRPT unavailable – no access to PeopleSoft Query
FRIDAY, 5/17: 
· Normal access to all systems returned
If you have any questions or concerns, please contact
Chris White
9. Updated Effort Certification Reporting Policy
(Friday, April 19, 2019)
The Research Office and the Office of General Counsel recently updated the University's Effort Certification policy to better adhere to Uniform Guidance and reduce administrative burden during the certification process. The primary changes are as follows:
There is no longer a five percent limit on the deviation between allocated or "committed" effort and reported or "actual" effort. PIs and other personnel receiving sponsored salary should still adhere to their commitments to the best of their ability and have commitment percentages updated in UD Financials whenever they change from the budgeted amount. It is the responsibility of the department to maintain communication with the sponsor and ensure that the actual effort exhibited is acceptable to the sponsor.
The deadline for certification of reports is now 60 days following the close of the reporting period. This deadline puts the University in line with the certification procedures of other large research institutions and ensures that review of reports occurs in a timely manner closer to the applicable reporting period.
PIs are reminded that effort certification is a requirement of accepting federal rewards. Knowingly certifying a false report is a violation of University policy and may result in potential disciplinary action and civil or criminal penalties.
The full policy can viewed on the General Counsel's website.
10. Operational Excellence in Research Administration ("OPERA") initiative
(Thursday, March 28, 2019)
March 28, 2019
Dear Colleagues,  
We recently completed an extensive evaluation of the research administration infrastructure at the University of Delaware. The goal of this evaluation was to identify opportunities to enhance processes and technology in support of our research mission and strategic plan for growth.
As a result of this evaluation, the University is now launching the Operational Excellence in Research Administration ("OPERA") initiative to implement recommended improvements. Our goal is to create an efficient and effective administrative environment in order to increase support to faculty who participate in externally sponsored research.
We have created a webpage to keep you informed about this initiative and invite you to explore its contents. Project updates, outcomes, and links to new policies and procedures will be posted to the website on an ongoing basis to share news of our progress.
Many individuals across the University participated in the initial phase of this initiative, and we hope you continue to provide us with your feedback. We thank you in advance for your contributions to this important endeavor. Please contact us with any questions as we move forward with this new phase.
Sincerely,
Charles G. Riordan
Vice President for Research, Scholarship & Innovation
Jeffrey Friedland
Associate Vice President, Research Administration
Principal Investigators Eligibility
Principal Investigators and Co-Principal Investigators have primary institutional responsibility for providing scientific/technical leadership and administrative and financial management of sponsored projects. As such, the University has designated the following personnel as eligible to serve as Principal Investigator or Co-Principal Investigator on sponsored projects*
All full-time faculty regardless of academic rank
Visiting faculty/visiting scientists during the time they draw salary support for the performance of the sponsored project through the University
Adjunct faculty during the time they draw salary support for the performance of the sponsored project through the University
Full-time, academic non-administrative professionals in classified positions at or above Level 31E
All full-time postdoctoral fellows* and researchers
Under exceptional circumstances documented in writing, other qualified individuals may be designated as a PI. Such designation requires the approval of the Vice President for Research, Scholarship and Innovation, and must be endorsed by the chair of every unit and the dean of every college in which the research project is to be performed. If granted, this PI designation is limited to the proposed research project under consideration, i.e. it does not afford blanket status to serve as a PI on other proposals. To qualify for an exception, the following criteria must be met:

Only individuals identified to the external sponsor as a PI or CPI in the submitted proposal need to have the PI eligibility approval form completed
The proposed research must be a programmatic priority of the University
There must demonstrably be no qualified member of the UD faculty who is capable of serving or available to serve as the PI
The proposed PI must possess the academic and experiential qualifications that are prerequisite to service as a PI at UD, and his or her participation as the PI must be demonstrably necessary for the successful funding and execution of the research project
The proposal PI must enter into a signed contract with the University assuring that (a) the work will be conducted in accordance with the high standards of quality expected of all PIs; (b) the PI will comply with all University policies relating to the conduct of research; and (c) the research project will be conducted consistent with all federal laws, rules, and regulations relating to the conduct of research
Completion of the Research Office PI approval form and submission of a curriculum vitae (CV)
Process for submission of PI Eligibility Form:
Form should be completed and all signatures obtained
CV must be included with form
Email the completed form and CV to your Contract & Grant Analyst who will obtain the required Research Office approval signature
Contract & Grant Analyst will return executed form to department administrator
* Principal Investigator/Co-Principal Investigator status may be rescinded for cause.
*A PI approval form is required to permit postdoctoral fellows to serve this role
If an exception is made to make someone an eligible PI and that person isn't a full-time University employee, the chair or dean must be a co-PI on all proposals for that person.
Retired Faculty Serving as Principal Investigators
Some faculty members wish to continue their research programs after retirement from the University, but do not qualify for status as principal investigators because they are no longer full-time UD employees. Retired faculty members may apply for PI status using the existing Research Office PI approval form.
If the request is approved, retired faculty members may serve initially as co-PIs on proposals with a full-time faculty member as PI (this would typically be the department chair or another senior faculty member). If the proposal is funded and the retired faculty member is hired to work on that grant, he or she may then serve as the PI during the life of the grant. At the time of hiring, the retired faculty member may be appointed to an appropriate professional staff position (such as, for example, senior research fellow), but under no conditions may be re-hired on the faculty (as, for example, a research professor).
Graduate Students as Principal Investigators
The Research Office acknowledges the importance of permitting graduate students to lead sponsored projects where appropriate. There are several sponsors who offer pre-doctoral grants whereby the work is conceived of and carried out entirely by a graduate student. In these cases, a faculty member is identified as a mentor and oversees the project nominally. (examples: NASA: Harriett G. Jenkins Predoctoral Fellowship Program (JPFP), NIH: Ruth L. Kirschstein National Research Service Awards for Individual Predoctoral Fellowships (F31) to Promote Diversity in Health-Related Research, NIH: Predoctoral Training at the Interface of the Behavioral and Biomedical Sciences, DOE: The National Methane Hydrates R&D Program - Graduate Fellowship Program).
To that end, the eligible PI approval form may be used at the time of proposal routing to permit the graduate student to have this role. Also, please have the department administrators ensure the graduate student's supervisor code is associated with a chair and dean code. This will allow the proposal approval web form to be routed appropriately. The required completed form must be sent to the Research Office at least ten (10) working days before the deadline for submittal of the proposal to the funding agency.
There are still other sponsors for whom the need for submission and approval from an Authorized Representative of the University is not required. The student may submit these applications directly to the sponsor without coordination with the Research Office or a PI eligibility form (examples include: NSF Fellowship, Ford Foundation Diversity Fellowships for Achieving Excellence in College and University Teaching).
If there are questions concerning which type of funding the grad student is applying, contact the Research Office for guidance.
Responsibilities of a Principal Investigator
Serving as a Principal Investigator (PI) at the University of Delaware brings significant rewards & confers concomitant responsibilities. PIs are responsible for the intellectual direction of research and scholarship and for the education and training of students. In carrying out these critical tasks, PIs are also responsible for compliance with laws and regulations that touch on all aspects of the research enterprise.
To ensure compliance with applicable rules, regulations, and contract requirements the University of Delaware requires all PIs to receive training in the financial management of sponsored projects. Developed for PIs already at the University, the University's training program focuses on stewardship of funds, mandatory reporting requirements and particularized training in the fundamentals of federal grant and contract accounting. PIs must complete mandatory training before the University will release project funding.
PROCUREMENT STANDARDS UPDATE AVAILABLE (7/9/2018)
OMB Uniform Guidance Overview
The federal Office of Management and Budget (OMB) has made a major change to the underlying guidance by which university recipients of federal awards have operated for decades. OMB combined eight separate circulars, applicable to different types of grantee organizations, into a single document, "CFR Title 2, Part 200: Uniform Administrative Requirements, Cost Principles, and Audit Requirements for Federal Awards," commonly referred to as the Uniform Guidance (UG).
The three previous circulars applicable to universities are: A21 – Cost Principles for Educational Institutions, A110 – Administrative Requirements for Grants and Agreements with Institutions of Higher Education, Hospitals and other Non-profit Organizations and A133 – Audits of States, Local Governments and Non-Profit Organizations. There are similar documents applicable to states, local governments and Indian Tribes. The UG includes portions from all of the previous documents as well as new sections and some deletions. While much of it is similar to the previous guidance, there is the potential for both major and minor changes to university recipients of federal awards. In addition, the OMB document is actually guidance to federal agencies and each granting agency must issue its own implementing regulations. While agency implementation plans were due to OMB in June, final versions have not yet been published.
The effective date is December 26, 2014 and is applicable to new grants and funding increments.
The UG encompasses a wide variety of compliance areas, including what constitutes an allowable charge to a federal award, what costs may be included in the Facilities and Administrative Cost Rate, minimum information required in funding announcements, information needed in equipment records, how long records must be retained, requirements for monitoring subrecipients, the frequency and minimum content of programmatic reporting and a host of other topics.
The University of Delaware must be compliant with the UG in order to remain eligible to receive federal awards. The University's comprehensive implementation plan is described below. The University community will be kept informed of progress through this website, the research-admin listserv, the newly created UD Research Administrators E-Newsletter and topic specific trainings. Your participation and feedback is encouraged.
Electronic Code of Federal Regulations
UD's Implementation
In preparation for the December 26th, 2014 implementation date, we have created working groups based on each of the subparts and the appendices. Each working group has a chair, as well as representation from colleges and central administration (including staff from outside of the research community for some parts). The groups are responsible for determining the impact of the new regulations to existing policy and process, creating new training materials and revising policies where needed, and ensuring broad and effective communication strategies. Work plans and other materials will be posted as they become available.
Resources