UD Research Administration
CONFERENCE – 2022
Welcome
The UD Research Office is pleased to announce the return of its annual Research Administration Conference on Wednesday, June 15th at Deerfield Golf Club. The day-long conference will feature sessions in key areas of pre and post award administration.
In order to ensure safety, the conference will have limited capacity. Registration is required and will be on a first-come, first-served basis. Please fill out the registration below.
We hope you can join the UD Research Administration community for a day of networking!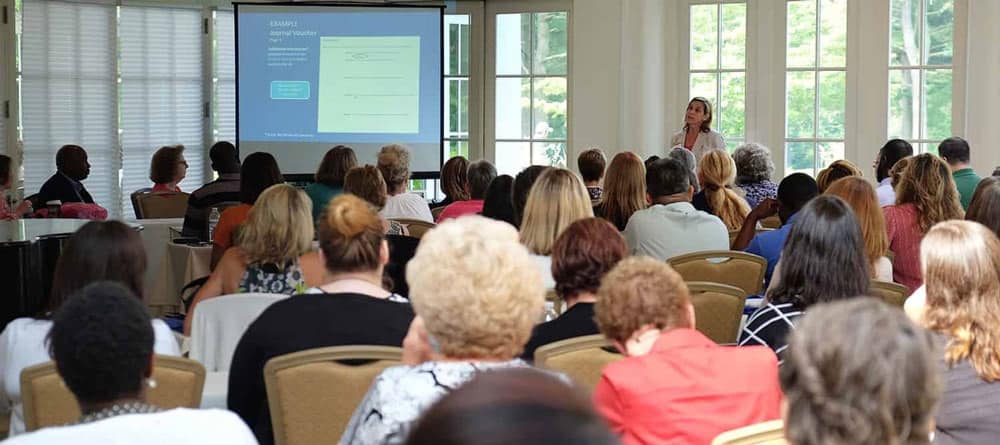 June 15, 2022
10:00 am – 3:00 pm
Deerfield Golf Club
507 Thompson Station Road
Newark, DE 19711
*Registration and breakfast begins at 9:30 am. Deadline to register is June 1, 2022.
Research Administration Conference: 2022

Please fill out the form below to register for the 2022 Research Administration Conference.
For questions/concerns about the conference please contact Jenn Roth.
TIME
SESSION 1
Kent Atrium
SESSION 2
New Castle Room
SESSION 3
Sussex Atrium

9:30 a.m. - 10:00 a.m.
Registration & Breakfast
(Ballroom)
10:00 a.m. - 10:45 a.m.
The Nuts and Bolts of Research Administration
Presented by Elizabeth Townsend, Sharon Flynn and Laura Paller
NIH Salary Cap Reconciliation Worksheet
Presented by Karen Steuernagle and Sam Mobry
Subawards, Risk Assessments and Invoices
Presented by Susan Tompkins, Kristen English, Clemente Jones, Elaine Webster
11:00 a.m. - 11:45 a.m.
Effort Forms, Cost share and more
Presented by Karen Steuernagle and Sam Mobry
Principles and Problems of Contracts and Other Agreements
Presented by Clarissa Roth and Sean Hayes
Stress-Free Research Grant Audits
Presented by Dave Griffith, Andre McMillan and Ryan Siddons
Noon - 12:45 p.m.
Lunch (Ballroom)
1:00 p.m. - 1:45 p.m.
Award Document Review
Presented by Katie Brown
Sponsored Research Closeout Process
Presented by Adrienne Woodbury, Jill Vamos & Sheila Lawlor
2:00 p.m. - 2:45 p.m.
PeopleSoft in the Express Lane: Express Proposals and PS Tips & Tricks
Presented by Karen Steuernagle & Chris White
Post Award 101
Presented by Andrew Dell, Rebecca George, RoseMarie DeLooze