UD Research Administration
CONFERENCE – 2023
Welcome
The UD Research Office is pleased to announce the return of its annual Research Administration Conference on Wednesday, July 12th at Deerfield Golf Club. The day-long conference will feature sessions in key areas of pre and post award administration.
Please note, the conference will have limited capacity. Registration is required and will be on a first-come, first-served basis. Please fill out the registration below.
We hope you can join the UD Research Administration community for a day of networking!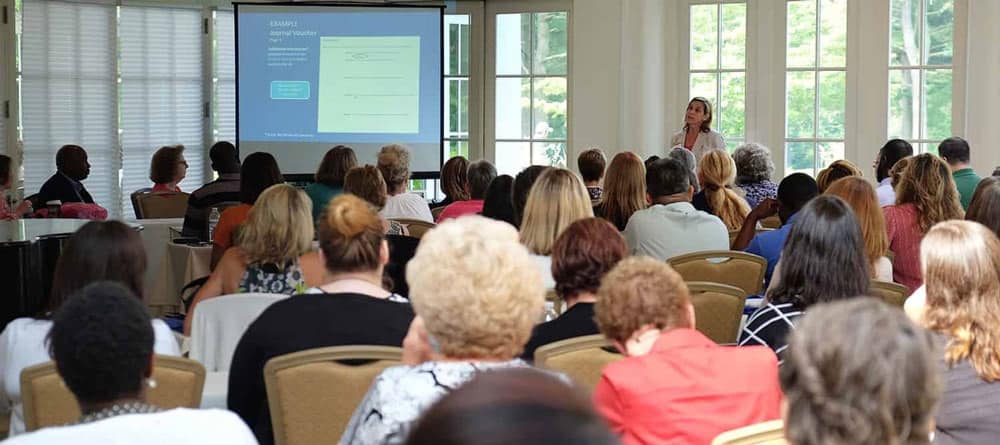 July 12, 2023
9:00 am – 3:00 pm
Deerfield Golf Club
507 Thompson Station Road
Newark, DE 19711
*Registration and breakfast begins at 8:30 am. Deadline to register is June 30, 2023.
Research Administration Conference: 2023

Please fill out the form below to register for the 2023 Research Administration Conference.
For questions/concerns about the conference please contact Jenn Roth.
TIME
SESSION 1
Kent Atrium
SESSION 2
New Castle Room
8:30 a.m. - 9:00 a.m.
Registration & Breakfast
(Ballroom)
9:00 a.m. - 9:45 a.m.
Audit Insights, Not Frights
This session will provide an overview of the Single Audit findings as well as Internal Audit insights.
Subcontracts & Consulting
The here and now, Consultants and Subawards are an important part of the research world but how do we navigate through the UD process to engage our collaborators. What you need to know from initiation to close out.
10:00 a.m. - 10:45 a.m.
NIH Individual Fellowships (F) and NSF Graduate Research Fellowship Program (GRFP):
This session will provide an overview of the proposal and award basics for both NIH and NSF Individual Fellowships.
Cost Transfers: From Audit Risk to Low Risk
Join us while we discuss Cost Transfers from A to Z and how to minimize one of the top 5 audit risks! We will also dissect each of the 5 90 day JV questions to ensure you are not rolling the dice when it comes to Cost Transfers.
11:00 a.m. - 11:45 a.m.
Audit Insights, Not Frights (Repeat Session)
This session will provide an overview of the Single Audit findings as well as Internal Audit insights.
Concept to Closeout & Beyond
This presentation will go over the lifecycle of a sponsored program, covering initial proposal preparation, award management, and transfers to and from the University.
Noon - 12:45 p.m.
Lunch (Ballroom)
1:00 p.m. - 1:45 p.m.
Leveraging Best Practices: Generalist to Specialist
This session will overview the new model the Office of Economic Innovations and Partnerships (OEIP) and Corporate Engagement are operationalizing. A representative from the Office of the Executive Vice President will be on hand to lead the session and answer questions.
Post Award- Best Practices
Establish processes to manage financial activity, ensure compliance, and meet deadlines.
2:00 p.m. - 2:45 p.m.
Grants Facilitators - We have those?
Join the Research Development team as we introduce our newest members, our grants facilitators. The session will overview the role grants facilitators (and research development at large) play in proposal development, how they interact with the Research Administration team, and how campus researchers can request their help
CRA/CFRA & Other Training Resources
This session will provide a review of the RACC CRA and CFRA certifications and exams. It will also provide additional information on external education resources such as NCURA, SRI, and NIH/NSF training materials.