GETTING THE MESSAGE RIGHT
Why effective communication matters more than ever
ABOVE LEFT: The NOAA National Weather Service supports two U.S Tsunami Warning Centers dedicated to providing tsunami forecasts and warnings for vulnerable domestic and international coastlines.

ABOVE RIGHT: Aerial view of Tsunami-stricken Aceh, Sumatra, Indonesia. U.S. Navy Aviation Warfare Systems Operator Second Class Maxwell Bjerke surveys the damage from a Sea Hawk helicopter.
GETTING THE MESSAGE RIGHT
Why effective communication matters more than ever
ABOVE LEFT: Some hurricanes roar onto land bringing punishing wind, torrential rain, walls of water, even tornados. The wind, rain and storm surge wreak havoc on the coastline and cause damage hundreds of miles inland.

ABOVE RIGHT: This is the Astrodome with approximately 2,000 evacuees following Hurricane Katrina, a Category 5 Atlantic hurricane that caused over 1,800 fatalities and $125 billion in damages in August 2005.
GETTING THE MESSAGE RIGHT
Why effective communication matters more than ever
ABOVE LEFT: University of Delaware's "Protect the Flock" campaign was designed to strengthen UD's culture of healthy and responsible behaviors during the COVID-19 pandemic.

ABOVE RIGHT: A survey and focus groups found that most students already hold positive attitudes about preventive pandemic-related behaviors, such as face coverings.
GETTING THE MESSAGE RIGHT
Why effective communication matters more than ever
ABOVE LEFT: On February 20, 2020, the Centers for Disease Control and Prevention (CDC) announced that the first person in the United States had died from COVID-19 — a man in his fifties living in Washington state. Since then more than 6.3 million people have died and the number is still climbing.

ABOVE RIGHT: On December 11, 2020, the FDA authorizes Pfizer's two-dose vaccine for emergency use in people ages 16 and older. Clinical trials show the vaccine has an efficacy rate of 95%, far exceeding expectations.
It's a problem almost as old as time, and a frustration that's familiar to anyone who has tried communicating with a spouse, a child or a friend: You think your words are clear, but they seem to hear something different than you intended, or worse, they don't really hear you at all.
Those tattered lines of communication can be frustrating for families, aggravating for spouses. But they can be deadly serious during a global disaster, as the world witnessed over two years of pandemic-induced upheavals and unprecedented disasters.
Today, as humanity works to emerge from that long ordeal, the lingering debates over public health measures and vaccine hesitancy are re-emphasizing the importance of effective, accurate public communication, and prompting researchers at the University of Delaware to ask what can be done to mend those fraying connections.
Tricia Wachtendorf is director of UD's Disaster Research Center and a professor in the Department of Sociology and Criminal Justice. Her research focuses on the social aspects of disasters, including the social factors that contribute to disaster and the impacts that result from it, including improvisation, social vulnerability and coordination.
"We can't be surprised by people's behavior in responding to information if we haven't done a good job of being clear, consistent and specific."
— Tricia Wachtendorf, University of Delaware Disaster Research Center Director
If you don't communicate at all or if you don't communicate well, people will fill that information gap, according to Tricia Wachtendorf, director of the University of Delaware Disaster Research Center (DRC).
Wachtendorf has been studying ways to persuade people to evacuate when they are in the path of natural disasters, such as hurricanes, since 1996. It's a challenge that can be more difficult than it might seem.
While some people do seek out trustworthy sources of information, others fill the void with facts that align with their preexisting perspectives, information based on rumors or even information from trusted sources that might not be accurate.
This can complicate our ability to filter and recognize trusted messages from other information, a hurdle that was laid bare during the pandemic.
"As the science changed and the communication around the pandemic needed to change, it was seen as untrustworthy as opposed to evolving."
— Jennifer Horney, founding director, UD Department of Epidemiology
In contrast, the communication efforts surrounding previous disasters — such as the H1N1 virus — were consistent and came from a single, trusted source, Horney said. During the current pandemic, Horney has found herself serving that role, working with the media to provide reliable information and help lead the public toward research-based health advisories.
Horney and Wachtendorf have found that effective communication can increase understanding when messages are clear and free from specialized language or jargon. And while technical terms are sometimes necessary, they often need to be clarified to avoid confusion. Consider the notion of the "100-year flood," an actuarial term that doesn't quite mean what many think it does: It's not intended to mean that an area could experience a flood "only once in 100 years," but has led many homeowners to assume they are relatively safe.
"So, we also must look at the way we're communicating this information, too," Wachtendorf said.
One way the DRC works to make scientific research accessible is through DRC-It!, an educational initiative that provides scientifically informed guidance around popular topics, such as hurricane evacuation or business recovery following disaster, through easy-to-understand summaries and public-friendly videos.
Jennifer Horney, professor and founding director of the College of Health Science's epidemiology program and a DRC core faculty researcher, studies the links between disaster planning and the actions communities and individuals take to prepare, respond and recover, including how these actions impact public health.
Making sense of it all — why is it so hard?
In today's world, it seems harder than ever to make sense of the information we receive. We have so many more sources of information — print, broadcast, online, social media — but also more exposure to misinformation and disinformation. Misinformation is information that is inaccurate or untrue; disinformation is false information that is designed to be misleading.
And, as the streams of information multiply, we are less likely to be focused on the same sources for information, adding another layer to the effective-communication onion.
"We've seen this in COVID-19," explained Wachtendorf. "Not all of us are getting our information from the same sources, so my reality in terms of the news that I read and the sources I trust might be very different from the next person."
Recognizing credible information can get complicated, too. Here are some public-friendly tips for interpreting information:
Make sure you understand the message:

If you have questions about what something means, it is worthwhile to check and clarify.
Look at more than one source:

Search out multiple sources to ensure the messages you are seeing are consistent, i.e., don't just rely on your Facebook feed; check a government source and trusted media source, too.
Look at specificity:

What, specifically, is the message asking people to do? Does the message apply to you? If so, is it something you are supposed to do now or later? If later, when and how?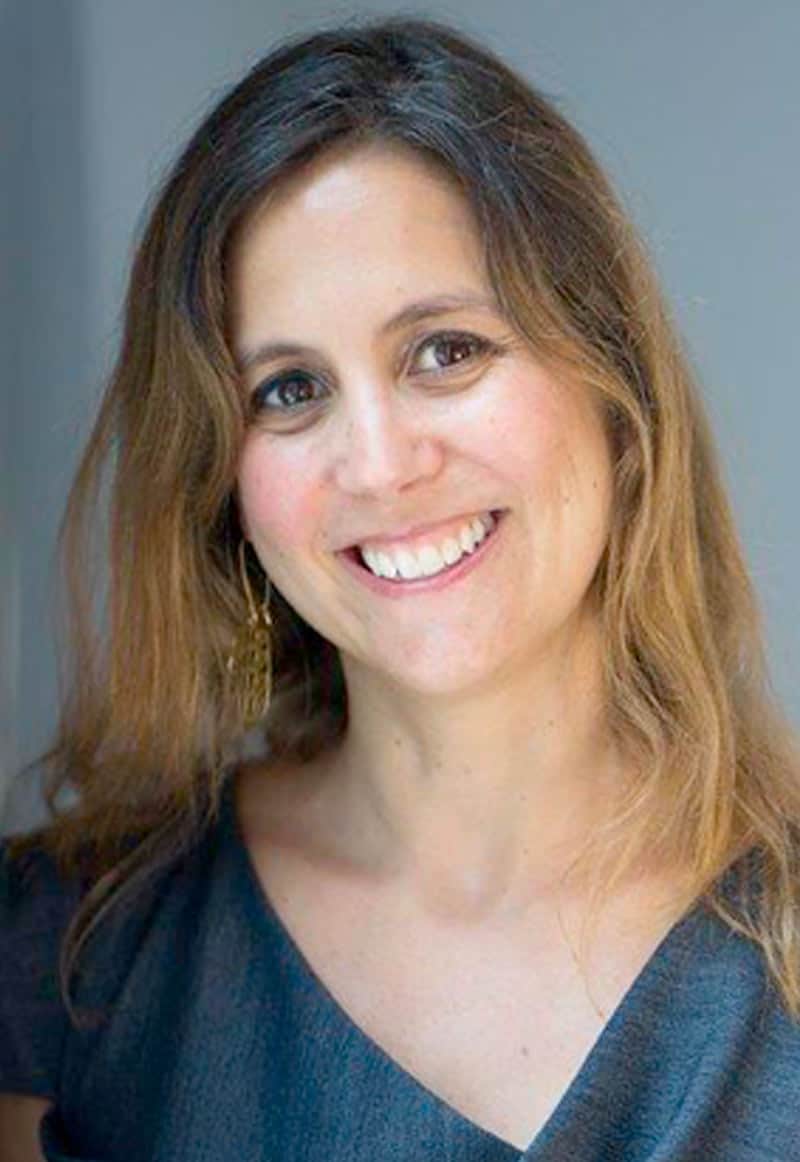 Amy Bleakley, professor of communication in UD's College of Arts and Sciences, explores the effect media has on healthy behavioral choices, such as adolescent sexual activity, drinking, tobacco use and obesity. She uses theory-based communication to persuade people to engage in healthy behaviors, including topics spanning skin cancer prevention, cognitive health and sugary drink consumption.
Today's social media platforms also make it possible to pay attention only to information that supports one's own viewpoints, creating echo chambers that can shut out the truth.
"It results in these different perceptions of reality. It's causing challenges that are really difficult to grapple with in terms of the value of facts versus a particular perception."
— Amy Bleakley, UD professor of communication and an expert in theory-based health messaging
Different audiences have different needs and different ways of thinking, which means the same message will not resonate with everyone, Bleakley said.
She pointed to the "Truth" campaign, which has been effective in reducing youth smoking because it delivered facts around addictive substances in a way that resonated with teens.
"The campaign just exposes the deception and manipulation of the tobacco companies, while being mindful that youth don't want to be told what to do," she said. "The 'Just Say No' campaign in the 1980s, by contrast, fell short because it was telling people what to do, but not why and what it could mean for them."
According to Bleakley, there is a science to persuading people to change their behavior.
That often means designing messages to suit specific audiences, a tactic that requires consideration and understanding of the audience's beliefs, and an awareness of why they reject certain messages. An important part of the process is figuring out what — or who — can help audiences surmount real or perceived roadblocks standing in their way.
"Especially with communities that have a high skepticism or distress rate, it's not just about the message, it's about who is delivering the message," said Bleakley.
Connecting science to society
Today, Bleakley and a team of UD communication scholars, with expertise in health, risk, interpersonal, science and political communication, are collecting monthly data to understand how beliefs and behaviors are changing over time. Specifically, they are focused on understanding how exposure to constant misinformation in the news media influences people's beliefs and, ultimately, their behavior regarding prevention.
DRC researchers, meanwhile, remain focused on making sure the public has reliable, science-based information to make decisions in their lives. This isn't to say these researchers are knocking door-to-door to share their latest findings, they aren't. But they do work with community partners, such as emergency managers, to ensure the center's research findings on topics ranging from natural or climate hazards to social justice vulnerabilities and more can be operationalized by practitioners in the field.
Top tips for communicating effectively
Know your audience, and understand what they need through theory, research and best practices before you message. — Amy Bleakley
Be clear, be consistent and be specific. — Tricia Wachtendorf
Like the CDC says: Be first, be right and be credible. — Jennifer Horney
Is there any such thing as a fact? Who and what can we trust these days? Here's the method to stem the madness.
read more