UD Research Facts and Figures
Our Impact
The University of Delaware is a significant driver of the region's economy, spurring $2.8 billion in economic activity in Delaware and $4.7 billion throughout the Northeast Corridor, a recent report estimates. The report — created by Econsult Solutions Inc. (ESI) and commissioned by UD — examined the impact and multiplier effects of the University's annual operations and capital investments. To quantify the economic impact UD makes on the region, the report highlighted key areas of distinction, including local engagement, scholarship, innovative research and entrepreneurial successes. In the innovation arena, UD achieved accomplishments like these over the past decade:
Download the Impact Report
How the University of Delaware Produces Economic and Social Value at the Local, Statewide and Mega-Region Level. Produced by Econsult Solutions, Inc., published August 20, 2018.
FY2021 Research Expenditures by Sponsor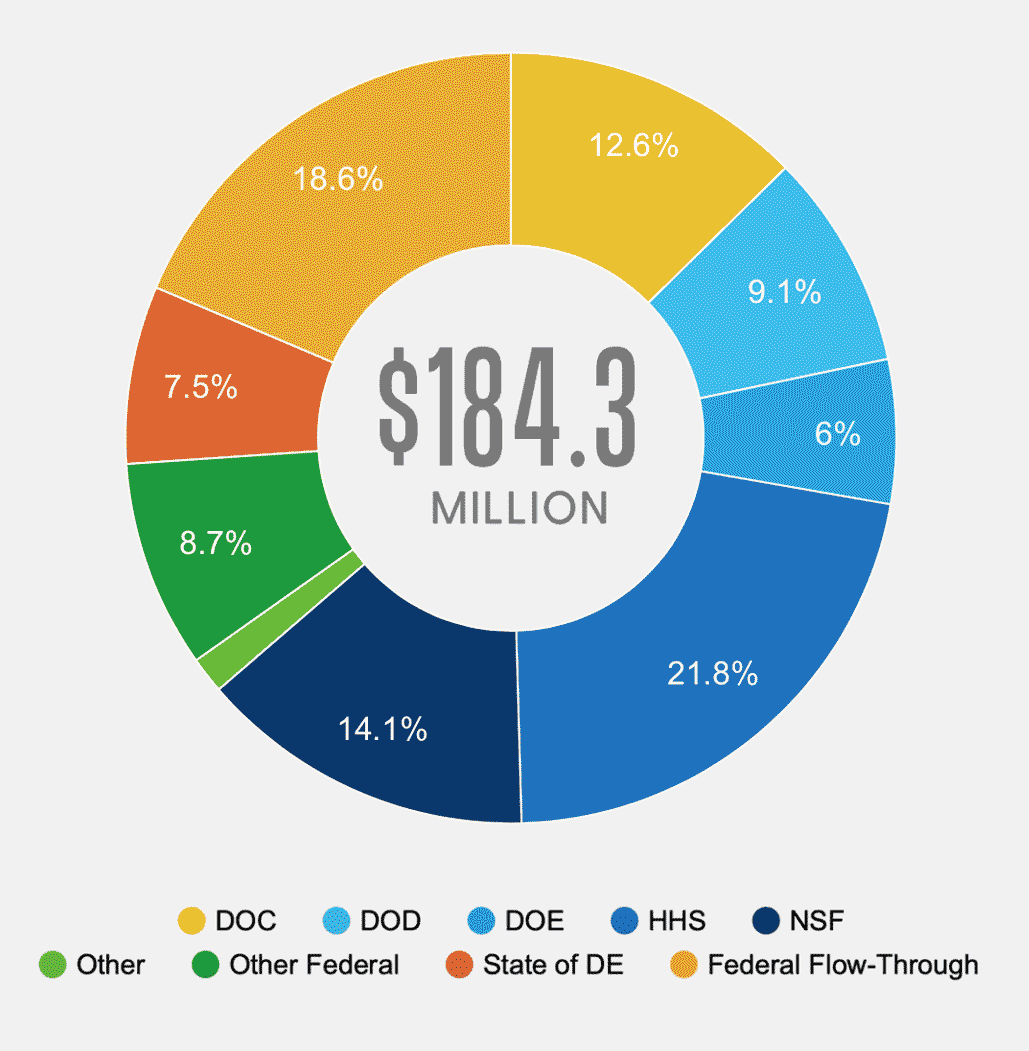 FY21 UD Research Expenditures increased 7.45% over FY20.
FY2021 Sponsored Program Expenditures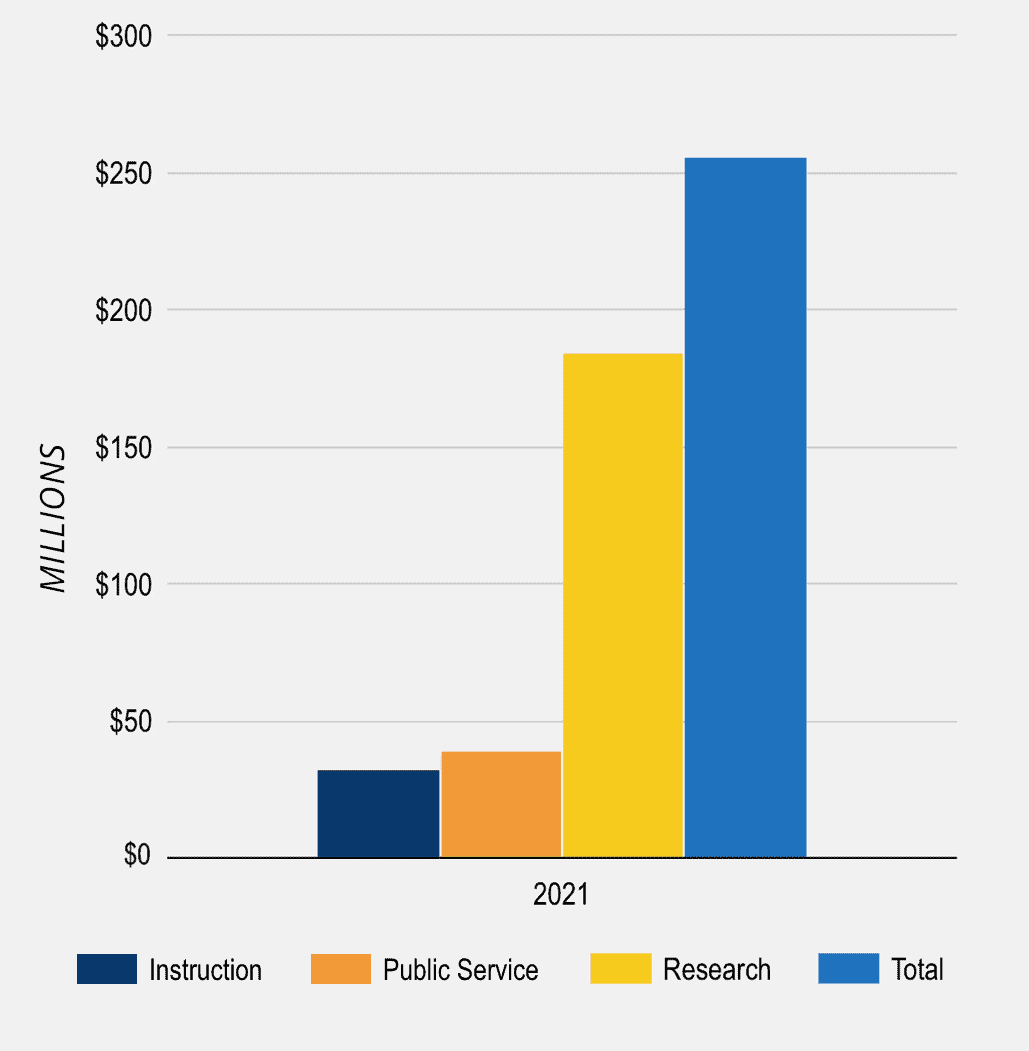 FY21 Total Sponsored Program Expenditures
increased 4.3% over FY20.
Sponsored Program Expenditures Over Ten Years
Sponsored Program Expenditures Over Ten Years

Figures shown here are based on preliminary results for the FY21 period 12 results.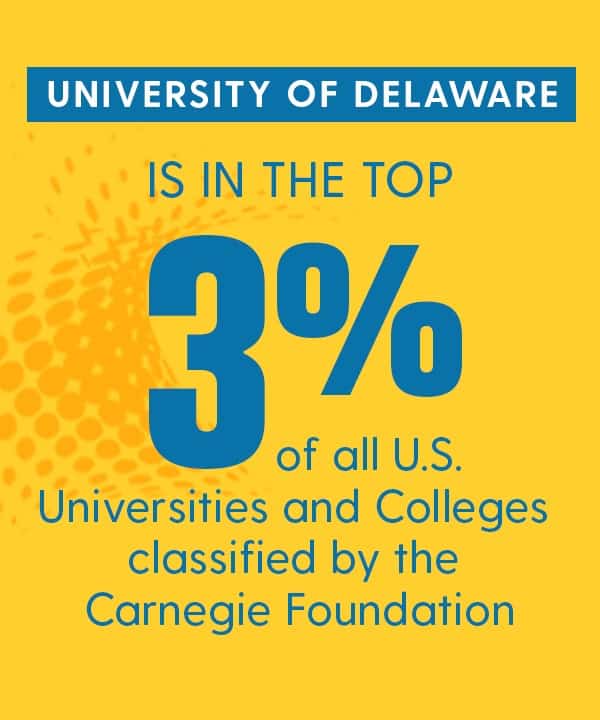 Business starts have been aided by UD's Small Business Development Center, recognized nationally as a model of excellence in 2020.
Of patents issued to UD since 2011 included women inventors.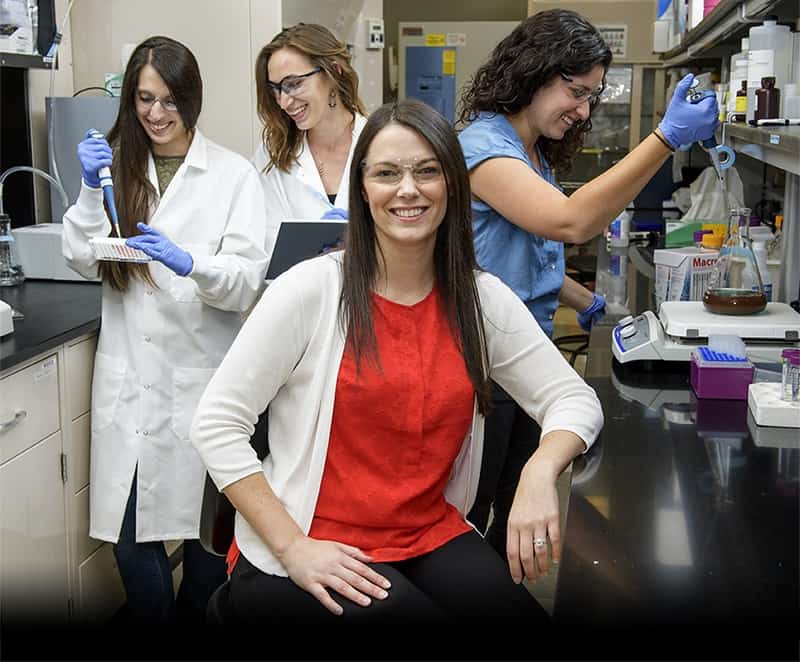 Major building projects at UD's Science, Technology and Advanced Research (STAR) Campus, including the FinTech Innovation Hub, Ammon Pinizzotto Biopharmaceutical Innovation Center, Chemours Discovery Hub and Tower at STAR have created numerous construction jobs.
UD ranks in the top 80 in R&D expenditures from DOD, DOE, NASA, NSF and USDA out of 653 institutions.
— 2020 HERD REPORT/DATA TABLE 25
The Higher Education Research and Development Survey, conducted by the National Science Foundation, is the primary source of information on R&D expenditures at U.S. colleges and universities. The survey collects information on R&D expenditures and is an annual census of institutions. Below is how we rank:
— 2020 HERD REPORT / DATA TABLE 25