Friday, September 29, 2023
At the University of Delaware, our biggest frontier is the unknown. Powered by curiosity, we're solving mysteries, tackling problems and pioneering new technologies — in service to the world. Our discoveries and impacts are all around you: in life-saving medicines to the Mars spacesuit, in your phone's touch-screen technology to the priceless objects of global heritage we've helped to preserve, from the Declaration of Independence to works of art by Van Gogh and Wyeth. We are a doctoral university with very highest research activity, a designation held by less than three percent of U.S. colleges, and we are on a relentless pursuit of excellence.
UD researchers have turned the innovation engine to full throttle, producing new discoveries and inventions, winning major grants, inking new partnerships and preparing graduate and undergraduate students for a future of exploration.
FY22 Research Expenditures
IRB Submissions Processed in FY22
Patents Issued Since 2013
UD is a significant driver of the region's economy, spurring $3.19 billion in economic activity in Delaware and directly or indirectly supports 26,040 jobs statewide each year. Learn more about our research in progress.
Wilfred Chen, LaShanda Korley and Mary Watson were named as 2023 Fellows of the American Chemical Society
In an age of technology and innovation, the future has never looked more exciting.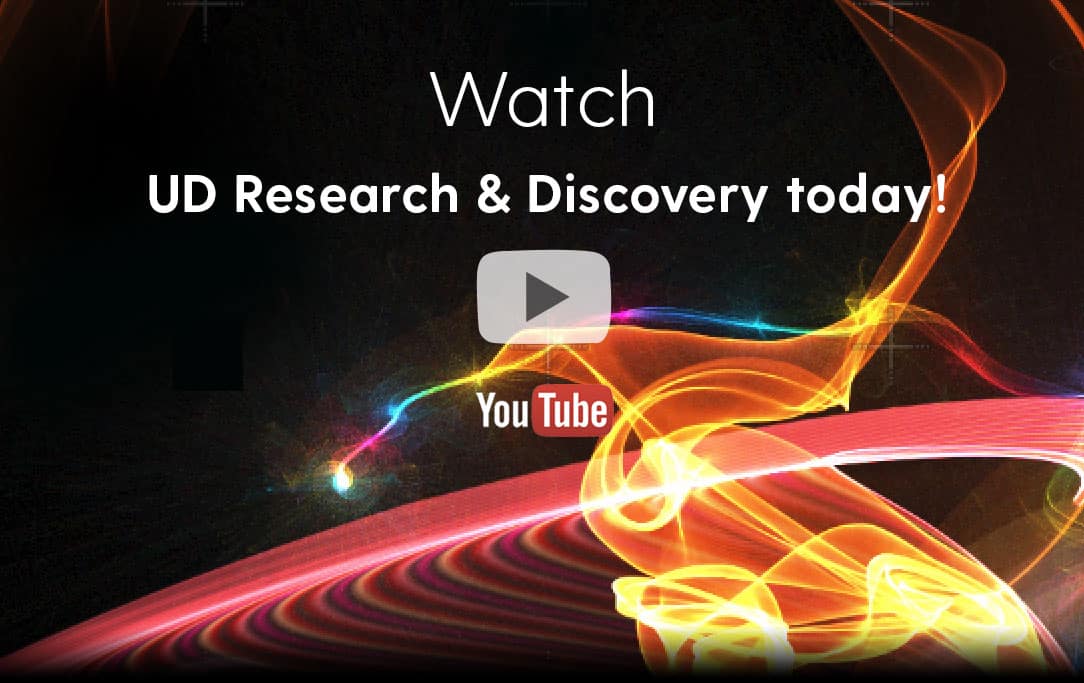 UD Research Office
210 Hullihen Hall
Newark, DE 19716
Phone: (302) 831-2136
Fax: (302) 831-2828