UD Internal Funding Opportunities
UD seed grant funds are available to support research, scholarship and creative activities through annual university-wide competitions. These are merit-based grants designed to help launch an idea leading to future external sponsorship of research in the area. Several of the seed grant mechanisms are administered by the Research Office on an annual basis but there are one-time opportunities as well. Additional seed grant mechanisms at UD, which are independently organized and run by other units on campus, are listed under Seed Grant Resources.
For more information contact
Research Development Office
researchdev@udel.edu
(302) 831-7088
Chemours Discovery Research Award
Pre-Proposal:
March 15, 2023
Invited Full Proposal:
April 26, 2023

General University Research Grants
Letter of Intent:
February 20, 2023
Full Proposal:
March 13, 2023

UD Research Foundation
No longer accepting applications.
UD Research Foundation Strategic Initiatives
No longer accepting applications.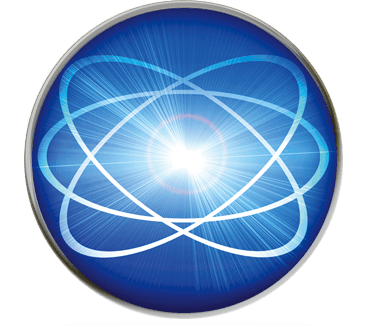 Additional Campus Seed Grants
Additional independently organized seed grant opportunities abound at UD, from pilot programs to call for proposals, these opportunities are waiting to be discovered. Log onto our portal to explore the most recent campus funding opportunities.
Internal Grant Opportunities FAQs (GUR, UDRF and UDRF-SI)
1. What is the project period?
GUR Awards are effective from April 1 to March 31 (two-year period)
UDRF Awards are effective from April 1 to March 31 (two-year period)
UDRF- SI Awards are effective from February 1 to January 31 (two year period)
2. What is a no-cost extension?
The university expects recipients to complete all requirements of the internal award by the termination date listed in the award letter. The Research Office will provide additional time by approving your request for a "no-cost extension."
3. How do I apply for a no-cost extension?
4. What information will I need to include in my no-cost request?
Please provide the following information:
Relevant information that identifies your project: title, purpose (expense code) and the current project termination date
The extended termination date (month/day/year) you are requesting. Note: the maximum time allowed is one year
Justification -- reasons you need an extension. See guidelines below for help
5. What justification for no-cost extensions (reasons) is the Research Office likely to accept?
Here are some examples of justifications which would be acceptable:
Additional time to assure completion of the original approved project scope and objectives, e.g.,

to conduct additional testing to validate unexpected research findings
to repeat tests to obtain results lost in a campus building fire
to conduct the research in a foreign country currently experiencing unrest or a foreign country rebounding from a natural catastrophe (e.g. tsunami, earthquake)

Lack of success in locating a graduate student with suitable capabilities
Extensive delay in production or shipment of key equipment or supply items
Transfer of a key project participant
Time lost due to illness, pregnancy or accident of a key project participant
6. Under what conditions is the Research Office likely to deny a request?
Here are examples for which an extension request may be denied:
Requests made merely for the purpose of using remaining funds
Requests received after the termination date
Requests that do not include a justification
7. Am I allowed to purchase an item not included in my original proposal?
The university expects recipients to complete all requirements of the internal award and understands that over the life of the project some reallocation of funding may need to occur. Budget changes exceeding 10% prior to 2018 -- or 25% effective 2018 -- of the total award and rebudgeting of funds into categories not in the original budget (e.g., equipment, foreign travel) are subject to prior approval by the RO.
8. How do I request a budget reallocation?
9. What information will I need to include in my reallocation request?
10. How do I get my expenses (including salary) paid?
11. Questions about Internal Grant Opportunities?
*NOTE: The University of Delaware's Office of General Counsel oversees all legal services for the University of Delaware. Matters pertaining to research (including research-related agreements, research-related compliance, and research-related intellectual property) may be directed to the Research Office, which will coordinate with the General Counsel's Office, as appropriate.