The Research Office is available to assist UD researchers every step of the way – from proposal development to patenting and reporting of results. Collaboration is key to success, so let this resource be a guide to finding the staff member you are looking for.
RESEARCH OFFICE DIVISIONS
Select a unit below to see a list of staff members: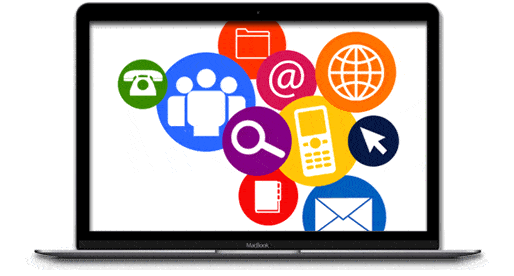 Administrator Directory Search
A tool designed to help UD researchers locate contracts, grants and effort-reporting staff assigned to their departments.
Search Now!
OFFICE OF THE VICE PRESIDENT FOR RESEARCH
Kelvin Lee, Ph.D.
Interim Vice President for Research, Scholarship and Innovation
124 Hullihen Hall • Phone: (302) 831-4007
Angela Anderson
Associate Vice President for Federal Relations
Washington, D.C.
Phone: 302-540-9342
Tracey Bryant
Senior Director, Research Communications
Office of Comm & Marketing
105 E. Main Street
Phone: 302-831-8185
Jeffrey Friedland
Associate Vice President for Research Administration
210-A Hullihen Hall
Phone: (302) 831-4978
MariEileene (Missy) Keane
Assistant to the Vice President for Research, Scholarship and Innovation
124 Hullihen Hall
Phone: (302) 831-4007
Julius Korley
Associate Vice President, Office of Economic Innovation and Partnerships
1 Innovation Way, Suite 500
Phone: (302) 831-7140
Cordell Overby, Sc.D.
Associate Vice President for Research and Regulatory Affairs
125 Hullihen Hall
Phone: (302) 831-2383
K. Eric Wommack
Senior Associate Vice President for Research
209 Hullihen Hall
Phone: (302) 831-4717
Cordell Overby, Sc.D.
Associate Vice President for Research & Regulatory Affairs
125 Hullihen Hall
Phone: (302) 831-2383

Jennifer Doran
Administrative Assistant
205 Hullihen Hall
Phone: (302) 831-6703

Renee Stewart
Sr. Research Compliance Coordinator
210-G Hullihen Hall
Phone: (302) 831-2137

RESEARCH ADMINISTRATION/SPONSORED PROGRAMS

Jeffrey Friedland
Associate Vice President for Research Administration
210-A Hullihen Hall
Phone: (302) 831-4978

Katie Brown
Asst Dir, Contracts & Grants
210-E Hullihen Hall
Phone: (302) 831-6925

Michele Carey
Administrative Specialist
210 Hullihen Hall
Phone: (302) 831-2136

Wei-Ling Chou
Billing Coordinator
207 Hullihen Hall
Phone: (302) 831-2535

Andrew Dell
Sponsored Research Accountant
204 Hullihen Hall
Phone: (302) 831-8625

Tia Dreher
Senior Grants Analyst
614 The Tower at STAR
Phone: (302) 831-4427

Kristen English
Sr Contracts and Grants Analyst
Hullihen Hall
Phone: (302) 831-8460

Sharon Flynn
Research Accountant
204 Hullihen Hall
Phone: (302) 831-7223

Fiona Foss
Sr. Contract and Grant Analyst
210-C Hullihen Hall
Phone: (302) 831-2629

Devora Frisby
Business Administrator
210-I Hullihen Hall
Phone: (302) 831-4554

Dave Griffith
Assistant Director, Billing & Receivables
207 Hullihen Hall
Phone: (302) 831-4195

Meena Ilyas
Senior Research Accountant
208 Hullihen Hall
Phone: (302) 831-6990

Clemente Jones
Sponsored Program System Specialist
210B Hullihen Hall
Phone: (302) 831-6688

James Lewis
Sr. Contract and Grant Analyst
210-D Hullihen Hall
Phone: (302) 831-0446

Samuel Mobry
Manager for Sponsored Programs Compliance & Audit
208B Hullihen Hall
Phone: (302) 831-8001

Laura Paller
Asst Dir, Contracts & Grants
210-E Hullihen Hall
Phone: (302) 831-1470

Allison Roby
Sr. Contract and Grant Analyst
208 Hullihen Hall
Phone: (302) 831-3634

Clarissa Roth
Sr. Contract & Grant Analyst
210-D Hullihen Hall
Phone: (302) 831-8626

Cheryl Sisofo
Subaward Specialist
208-A Hullihen Hall
Phone: (302) 831-3213

Mary Snyder
Contract & Grant Analyst
210-F Hullihen Hall
Phone: (302) 831-7340

Susan Tompkins
Asst Dir, Contracts & Grants
208A Hullihen Hall
Phone: (302) 831-8002

Elizabeth Townsend
Sr. Contract and Grant Analyst
210-F Hullihen Hall
Phone: (302) 831-7274

Jill Vamos
Research Accountant
204 Hullihen Hall
Phone: (302) 831-8176

Jennifer Watts
Sr. Contract and Grant Analyst
210-D Hullihen Hall
Phone: (302) 831-0646

Elaine Webster
Sponsored Program System Specialist
210B Hullihen Hall
Phone: (302) 831-8578

Chris White
Systems Analyst
210-I Hullihen Hall
Phone: (302) 831-7224

Vacant
Sponsored Research Accountant
204 Hullihen Hall
Phone: (302) 831-2692

Dave Barczak
Communications Manager
203 Hullihen Hall
Phone: (302) 831-8169

Jennifer Doran
Administrative Assistant
205 Hullihen Hall
Phone: (302) 831-6703

OFFICE OF ECONOMIC INNOVATION AND PARTNERSHIPS

Julius Korley
Associate Vice President, Office of Economic Innovation and Partnerships
FinTech Innovation Hub
591 Collaboration Way, Suite 204
Newark, DE 19713
Phone: (302) 831-7140

Dan Beniker
Sr. Technology Transfer Associate
Suite 204 FinTech Innovation Hub
Phone: (302) 831-3547

Jacob Blacksten
Manager, Digital Solutions, SBDC
Suite 204 FinTech Innovation Hub
Phone: (302) 831-0772

Walter Blaney
Program Director, APEX Accelerators DE
Suite 204 FinTech Innovation Hub
Phone: (302) 831-0780

Michael Blaustein
Director, Commercialization Strategy
Suite 204 FinTech Innovation Hub
Phone: (302) 831-7353

J. Michael Bowman
Assoc. Director, OEIP/State Director, SBDC
Suite 204 FinTech Innovation Hub
Phone: (302) 831-4283

Claude Cable
Business Analyst, APEX Accelerators DE
Suite 204 FinTech Innovation Hub
Phone: (302) 831-0782

Nicole Cowan
Program Manager, SBDC
Suite 204 FinTech Innovation Hub
Phone: (302) 831-0779

Lou DiNetta
Manager, Technology Business Development, SBDC
Suite 204 FinTech Innovation Hub
Phone: (302) 831-0778

Frances Galvin
Sr. Technology Transfer Associate
Suite 204 FinTech Innovation Hub
Phone: (302) 831-0783

Angela Giliberti
Administrative Assistant III
Suite 204 FinTech Innovation Hub
Phone: (302) 831-1100

Caroline Hermance
Business Advisor, SBDC
Suite 204 FinTech Innovation Hub
Phone: (302) 831-0774

Cheryl Honaker
Administrative Assistant IV
Suite 204 FinTech Innovation Hub
Phone: (302) 831-7140

Gabrielle Latinski
Administrative Assistant II
SBDC Georgetown
Phone: (302) 831- Phone: 302-856-1555

Stefanie McBride
Manager, Technology Transfer Office
Suite 204 FinTech Innovation Hub
Phone: (302) 831-0245

Stephanie O'Leary
Financial Analyst
Suite 204 FinTech Innovation Hub
Phone: (302) 831-2747

Amalea Rassias
Sr. Assistant Director, OEIP
Suite 204 FinTech Innovation Hub
Phone: (302) 831-7261

Dana Reece
Program Support Specialist II, APEX Accelerators DE
Suite 204 FinTech Innovation Hub
Phone: (302) 831-0781

Margo Reign
Business Advisor, SBDC
Suite 204 FinTech Innovation Hub
Phone: (302) 831-0770

David Root
Center Director, Georgetown SBDC
SBDC Georgetown
Phone: (302) 831-1075

Tom Thunstrom
Business Advisor, SBDC
Suite 204 FinTech Innovation Hub
Phone: (302) 831-0773