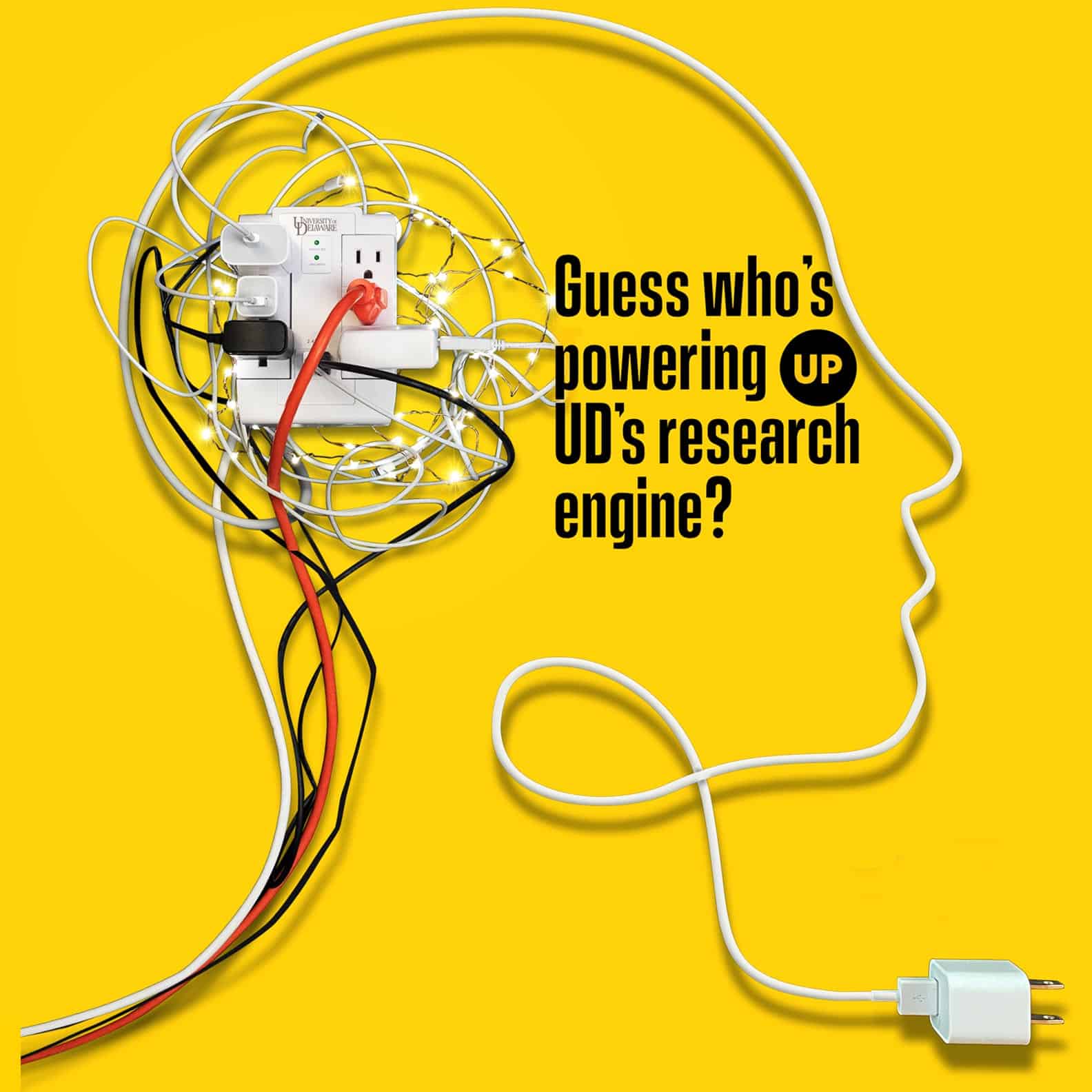 Graduate Students
On the Front Edge of Discovery

Graduate education is a powerful catalyst, promoting change in individuals, industries and institutions. And the students pursuing these advanced degrees bring their own indispensable power to every discipline — fresh perspectives, new questions and partnerships that add depth and dimension to our understanding of the world.
"Our graduate students come from all over the country and all over the world to solve leading-edge problems with world-class faculty," said Lou Rossi, dean of UD's new Graduate College and vice provost for graduate and professional education. "Often they come here to work with a specific person who is the world expert on a problem that they are passionate about. What many graduate students might not realize at first is how vital they are to our research enterprise. It is their passion and energy that — with mentorship and guidance — pave new avenues of discovery. Also, they are often the glue that binds together powerful interdisciplinary collaborations on campus."
Meet a few of UD's grad students and see for yourself how they are growing in knowledge and advancing research in many areas.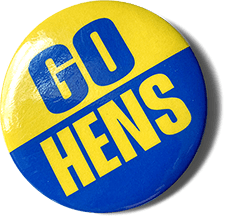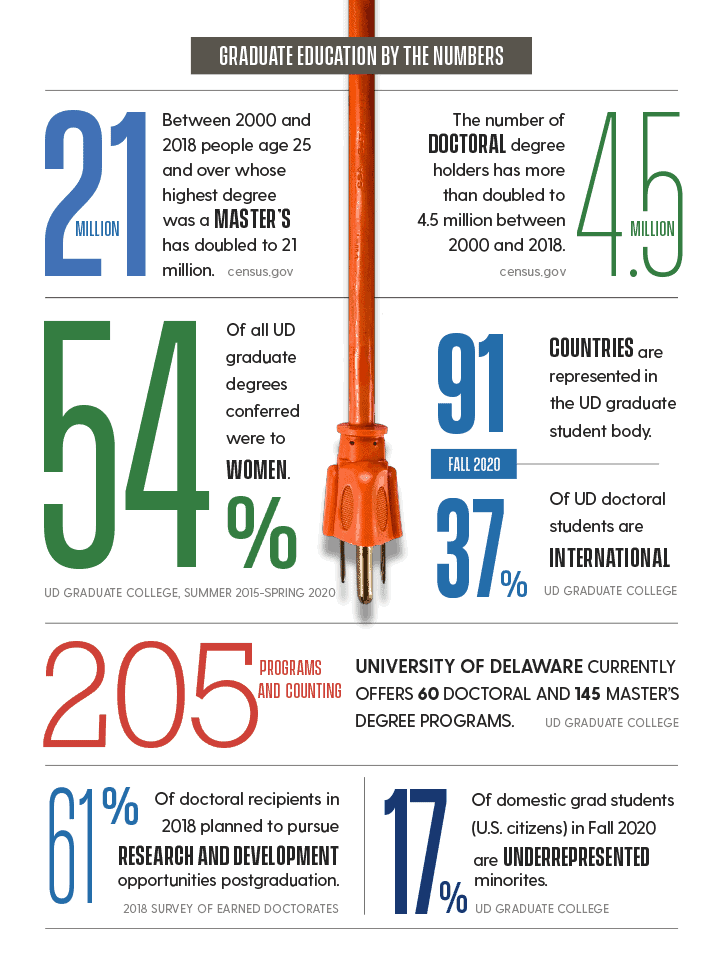 Over the past five years, the

University of Delaware

has conferred

7,001

graduate degrees, including

1,550

doctoral,

4,961

master's and

490

certificates.
The educational level of adults is on the rise as more college graduates go on to earn master's, professional and doctoral degrees. The option of seeking an advanced degree has gained momentum in recent decades, and now some observers call the master's degree the "new bachelor's degree." Average earnings are significantly higher for individuals with advanced degrees than for those whose highest degree is a bachelor's.
Since 2000, the number of people age 25 and over whose highest degree was a master's has doubled to 21 million. The number of doctoral degree holders has more than doubled to 4.5 million.
We encourage you to explore the graduate statistics compiled by the University of Delaware and provided by Census.gov, UD Graduate College and the National Science Foundation.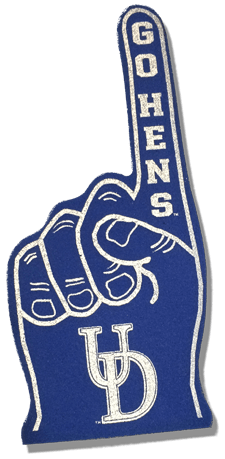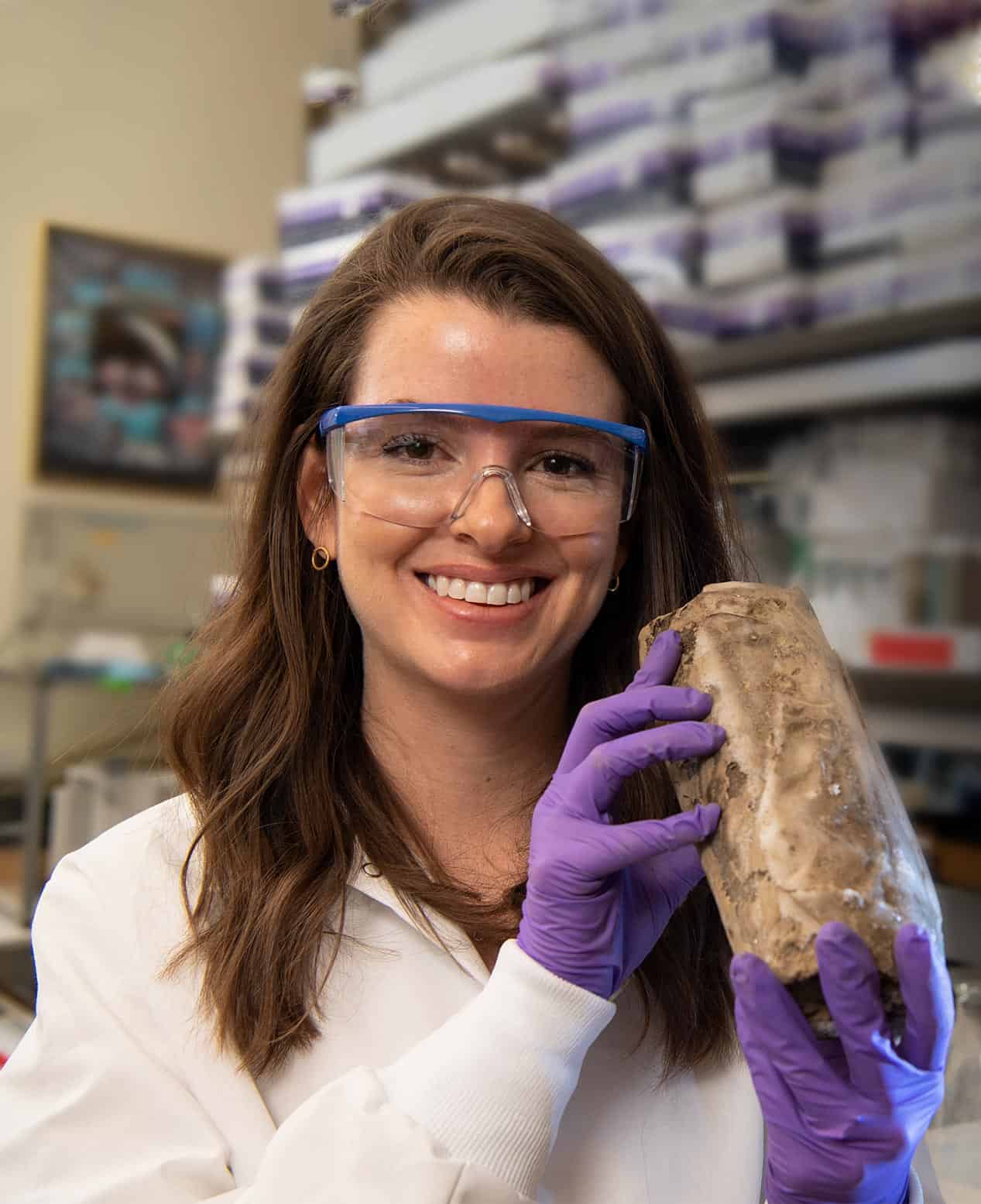 Liz Coward
Environmental Research
L
iz Coward
has seen firsthand the sobering impact climate change is having on permafrost in its natural environment. As a postdoctoral researcher in environmental chemistry at the University of Delaware, Coward worked in the lab of Donald Sparks, Unidel S. Hallock du Pont professor of plant and soil sciences and director of the Delaware Environmental Institute, where she studied core samples of permafrost collected from Alaska.
Pre-pandemic photo by Kathy Atkinson
Scientists have discovered microbes more than 400,000 years old in thawed permafrost. The core sample shown here was taken from ERDC's Permafrost Tunnel Research Facility in Fox, Alaska.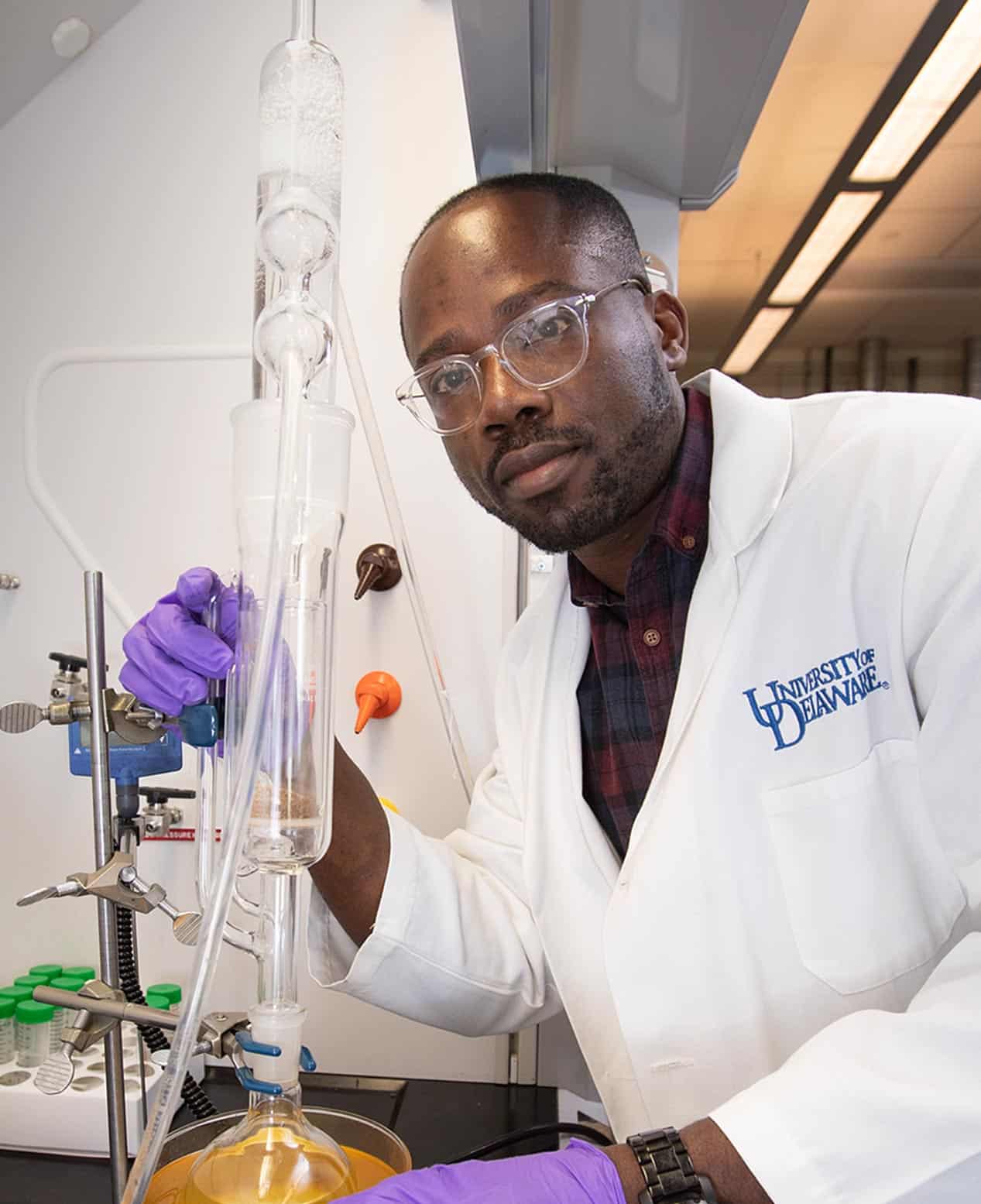 Elvis Ebikade
Energy Research
E
lvis Osamudiamhen Ebikade
is a fifth-year doctoral student studying chemical engineering under the advisement of Dion Vlachos, director of the Delaware Energy Institute. Ebikade earned his bachelor's degree in chemical engineering from the University of Lagos in Nigeria. An undergraduate mentor and fellow of the Delaware Environmental Institute, Ebikade is eager to use his catalysis research to help solve global environmental challenges. He is co-founder of Lignolix, a UD-developed startup company focused on sustainably making materials from renewable biomass, such as lignin, a major component of trees, and pulp and paper waste that is typically thrown away. The startup recently earned funding to scale their work at Delaware Innovation Space, a public-private partnership between UD, DuPont and the state of Delaware.
Pre-pandemic photo by Kathy Atkinson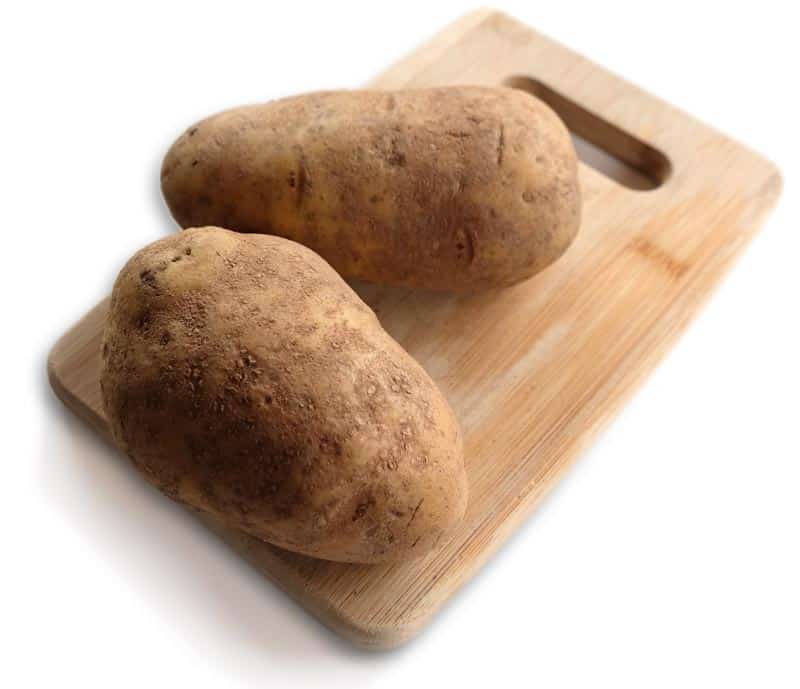 Globally 30% of food that is produced annually is wasted. Potatoes are the most consumed vegetable in the U.S. The peels, however, are a waste product that is used as animal feed or found in landfills.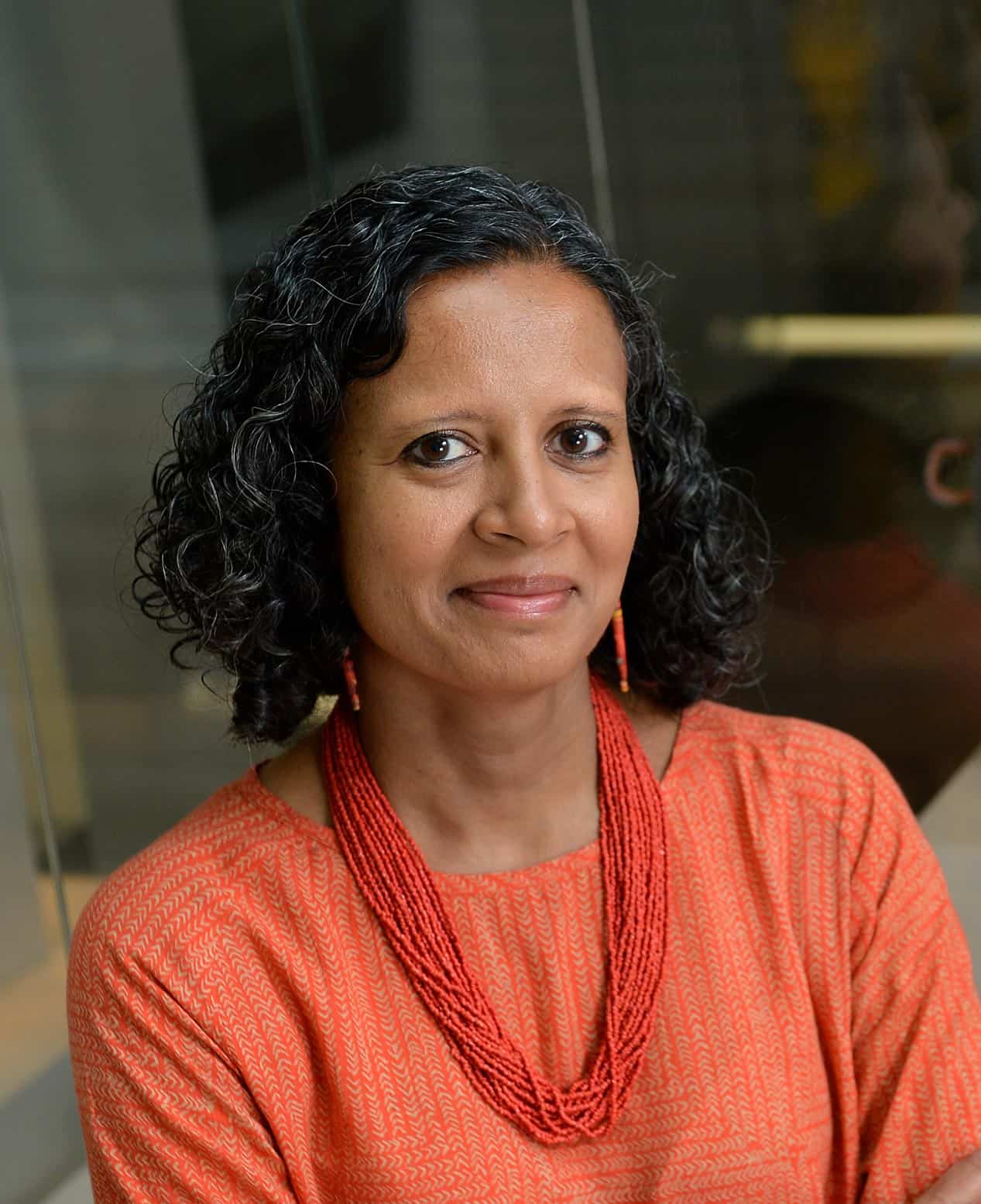 Sanchita Balachandran
Preservation Studies
S
anchita Balachandran
is associate director of the Johns Hopkins Archaeological Museum and a doctoral student in preservation studies at the University of Delaware. Her research is inspired by questions that arise when you see an object from ages ago. How in the world did they make that? And who made it? Using technology, she's uncovering hidden clues in ancient Greek ceramics, bringing once-invisible artisans to life and changing our understanding of the past.
Pre-pandemic photo by James T. VanRensselaer
This elegant kylix (pronounced "kye-lix"), or cup, was made in Athens around 510 BCE. Courtesy of Johns Hopkins Archaeological Museum. Photo by James T. VanRensselaer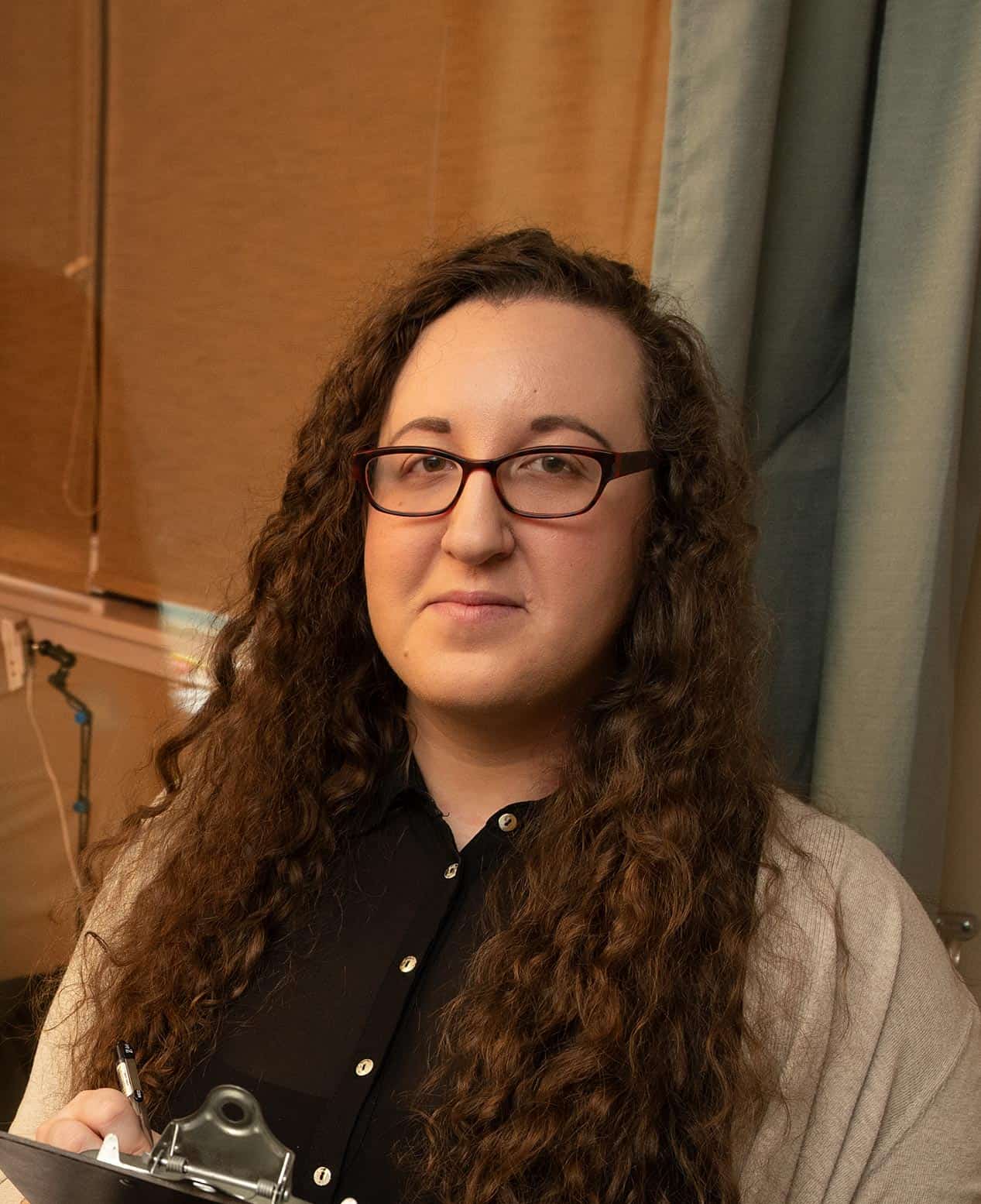 Alexandra "Lexie" Tabachnick
Psychological and Brain Sciences
A
lexandra "Lexie" Tabachnick
was born in Philadelphia, the first of three children. Her mother is a preschool teacher, her father is in historic preservation. She earned her bachelor's degree in psychology at the University of Chicago and her master's at Villanova University, where she studied risk and resilience in families who were homeless.
Pre-pandemic photo by Evan Krape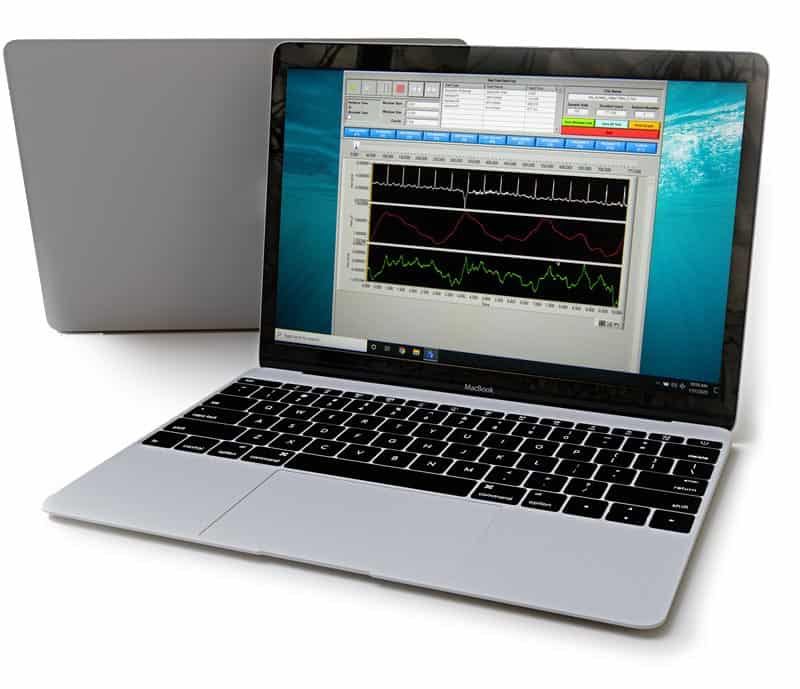 Lexie Tabachnick, in her fifth year of doctoral studies, helps to mentor other grad students and undergraduates while she studies the powerful impact a UD-developed family intervention program is having on vulnerable kids.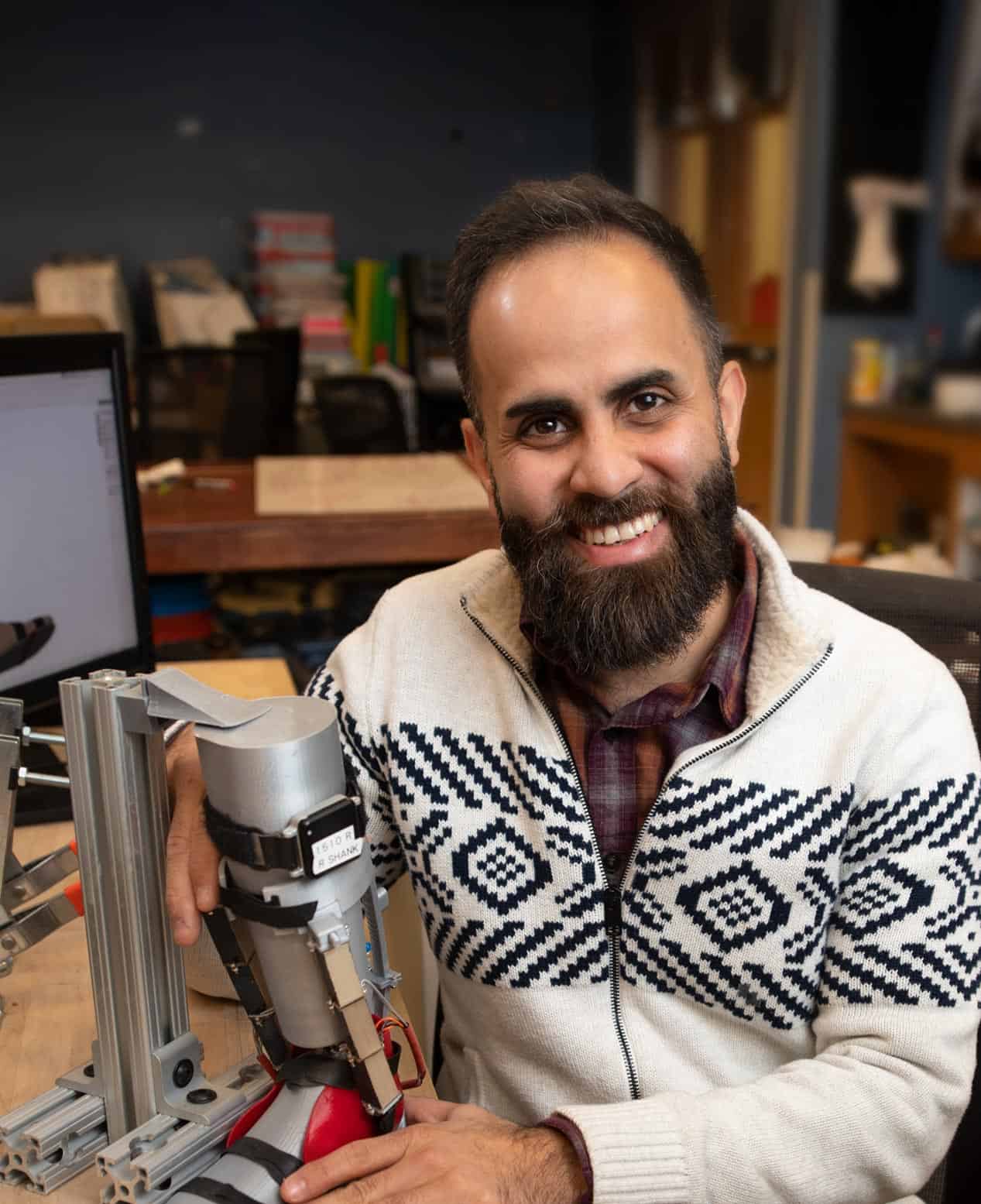 Ahad Behboodi
Health Sciences
A
had Behboodi
is a postdoctoral fellow with the University of Delaware's Horn Entrepreneurship program. Behboodi is leading work to commercialize a promising robotic ankle brace for children with cerebral palsy, which grew out of his UD doctoral work with Samuel Lee, an associate professor in the College of Health Sciences. Behboodi earned his doctoral degree in biomechanics and movement science at UD in 2019.
Pre-pandemic photo by Evan Krape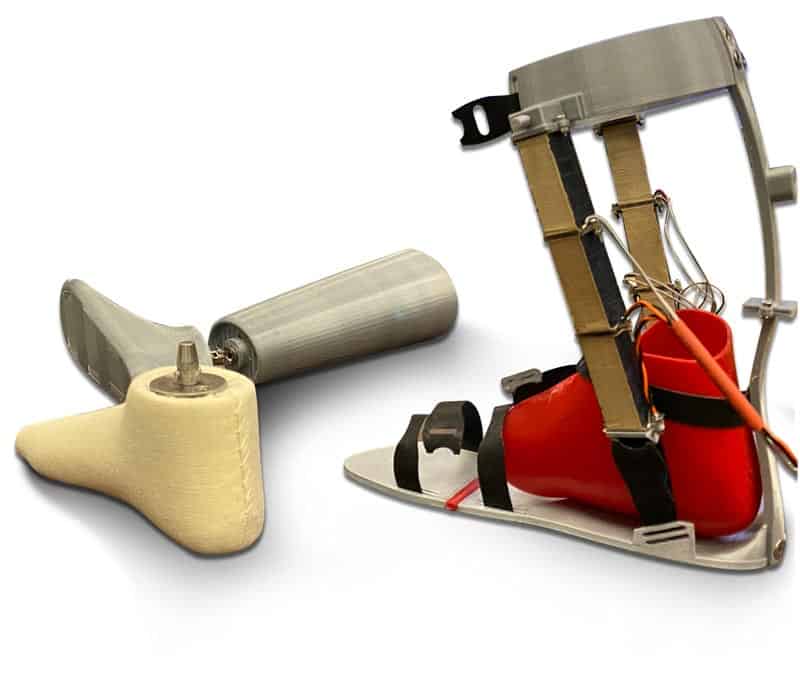 From prototype to product can take years of enhancements. This is now the fifth iteration, and the device is being enhanced with every new trial. The aim is to help children with cerebral palsy move more freely.
Nefetaria Yates
Education Research
N
efetaria Yates
is working on a Ph.D. in education. She previously received her bachelor's degree in at UD, with a concentration in culture and Africana studies. Then she got her master's in educational foundations from Widener University, with a certificate in educational leadership. She is doing research on identity development, resilience and agency for youth in pan-African communities. Specifically, her work focuses on Black girls' experiences in formal learning contexts like traditional classrooms, as well as informal spaces, such as after-school programs.
Pre-pandemic photo by Kathy Atkinson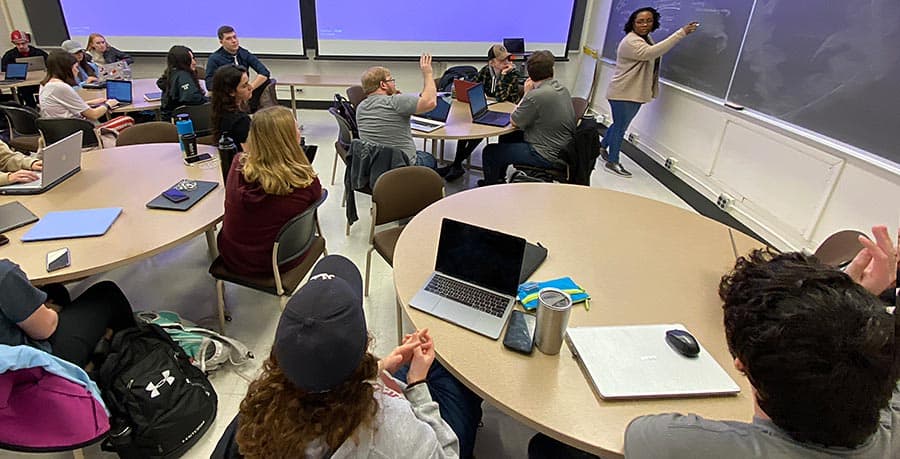 Doctoral student Nefetaria Yates teaches a Diversity in Secondary Education class for pre-service teachers at UD.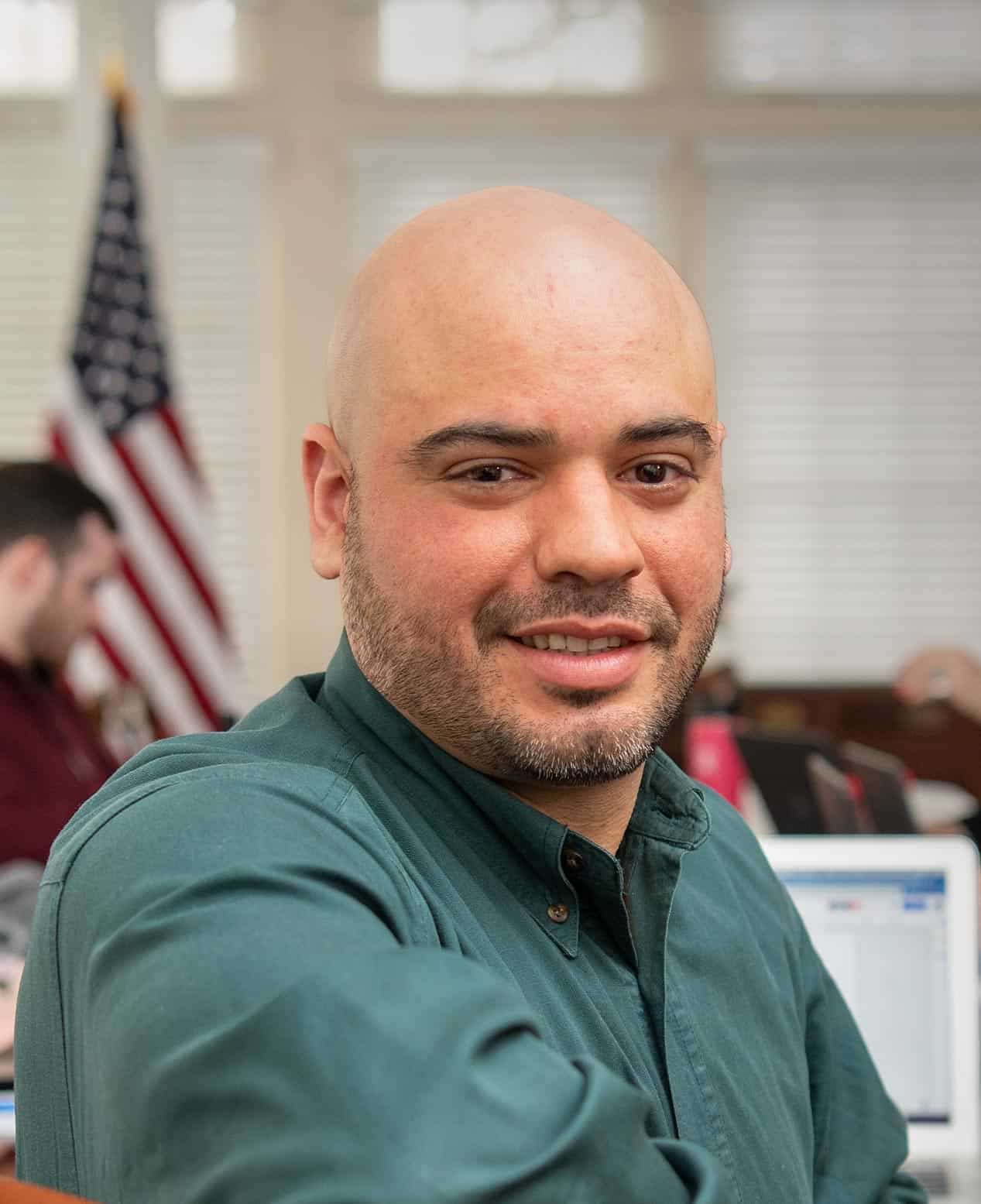 Pablo McConnie-Saad
Public Policy Research
P
ablo McConnie-Saad
, Whittington Graduate Fellow, received his master's in public administration at UD and is working on a doctoral degree in urban affairs and public policy. He has been a legislative fellow, serving as primary staffer for the state House Revenue and Finance Committee and the Economic Development, Banking, Insurance and Commerce Committee. In his current role, he has written for the Biden Blog on topics such as "The Challenge of Our Time."
Pre-pandemic photo by Evan Krape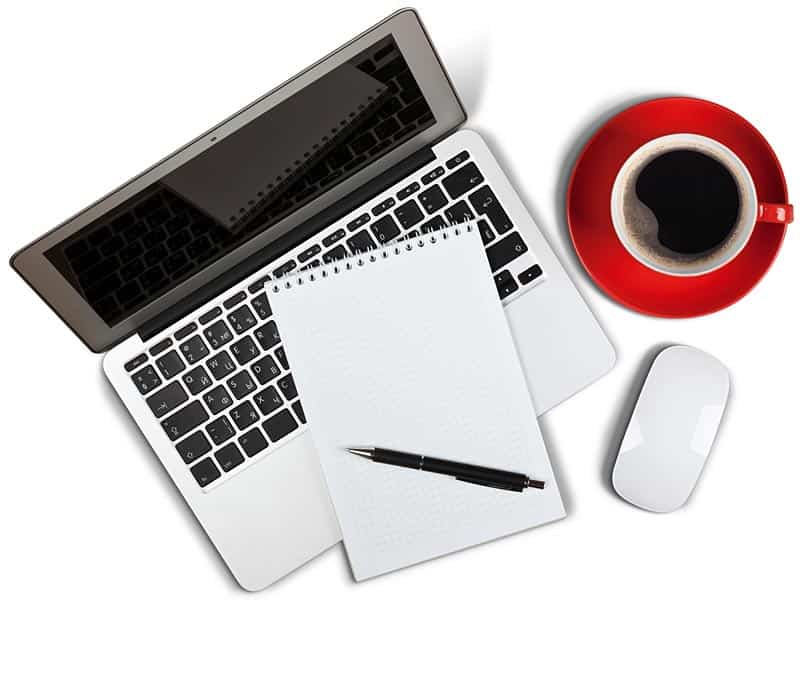 Doctoral student Pablo McConnie-Saad discusses his journey to better understand democracy, as the first Whittington Graduate Fellow at the Biden Institute.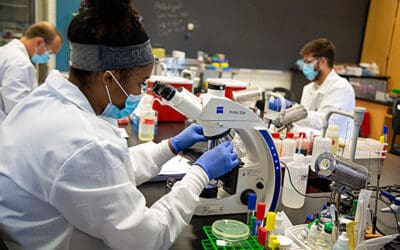 The UD research community continues to navigate COVID-19, with health and safety the highest priority. In spite of hardships, we're facing the pandemic with vigilance and resilience.
read more