INTERIM VICE PRESIDENT FOR RESEARCH, SCHOLARSHIP AND INNOVATION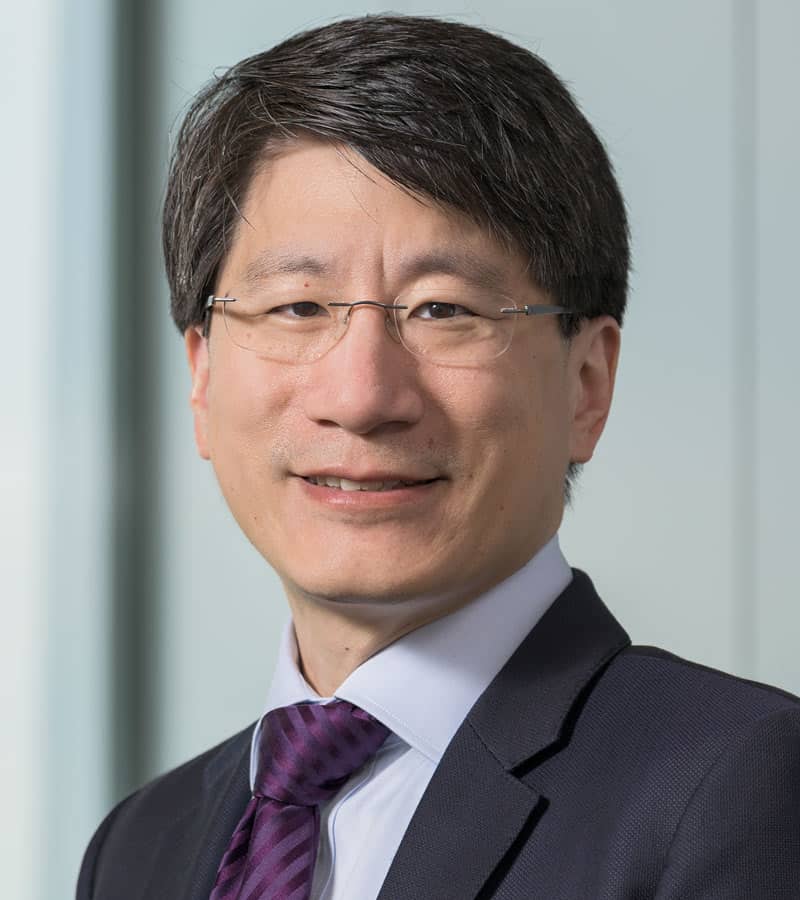 Kelvin Lee
Interim Vice President, Research, Scholarship and Innovation
Kelvin Lee serves as interim vice president for research, scholarship and innovation with responsibility for advancing the University's research enterprise, including oversight of the Research Office, seven University-wide research institutes and centers, 15 core facilities and the Office of Economic Innovation and Partnerships.
Lee is the Gore Professor of Chemical and Biomolecular Engineering at UD and institute director for the National Institute for Innovation in Manufacturing Biopharmaceuticals (NIIMBL).
A member of the UD faculty since 2007, Lee is known for his impact on U.S. innovation policy, his work to catalyze advanced manufacturing innovation in the United States and his impact on diverse technical areas including proteomic methods, Alzheimer's disease diagnosis and biopharmaceutical manufacturing.
Before taking on a leadership role with NIIMBL, he served from 2008–17 as director of the Delaware Biotechnology Institute, where he increased biotechnology research, education and workforce development in the state of Delaware.
Among many honors, Lee was recently named a fellow of the National Academy of Inventors, a designation that recognizes individuals who have "demonstrated a spirit of innovation in creating or facilitating outstanding inventions that have made a tangible impact on quality of life, economic development and the welfare of society." He is also a fellow of the American Association for the Advancement of Science (AAAS) and the American Institute for Medical and Biological Engineering (AIMBE).
A graduate of Princeton University, he received his master's and doctoral degrees from the California Institute of Technology and also studied at the Institute of Biotechnology of the Swiss Federal Institute of Technology.
ASSISTANT VICE PRESIDENT FOR FEDERAL RELATIONS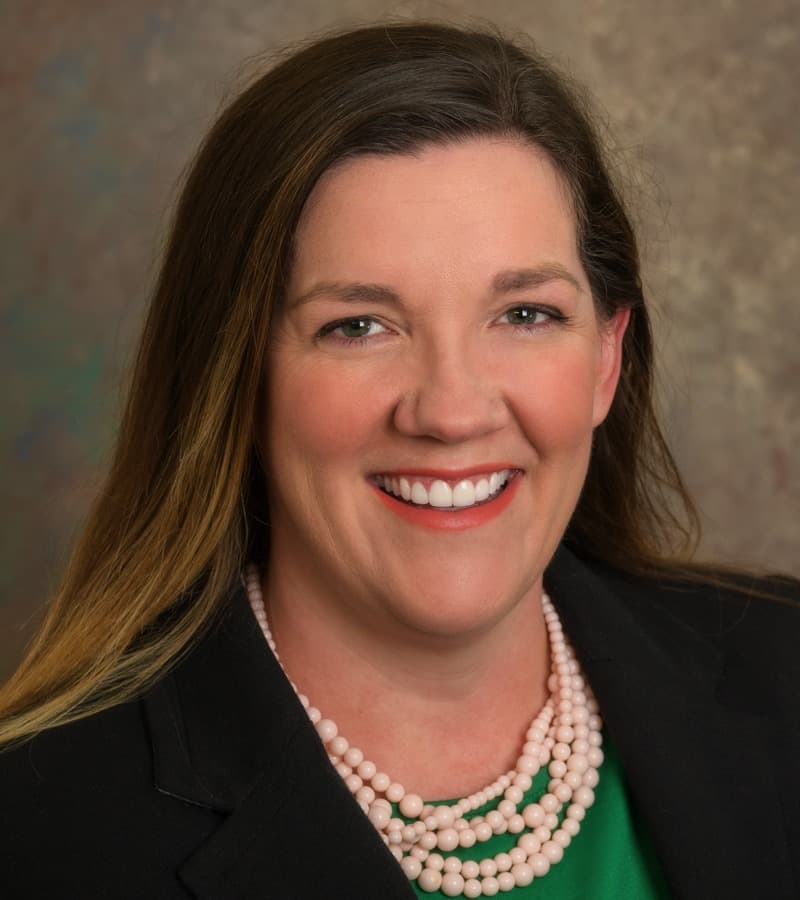 Angela Anderson
Assistant Vice President for Federal Relations
Angela Anderson is the director of federal government relations at the University of Delaware, a position she has held since June 2010, when the position was first established at UD.
She represents UD in Washington, D.C., and is responsible for the development and management of strategies to monitor, inform and influence public policy at the federal level on issues and areas of interest to the University and to advise senior administration on legislative matters that may affect UD.
Angie previously was the State University of New York's assistant director of federal relations, and prior to that, served as government relations associate and later as acting director of federal relations at Iowa State University from 2004 to 2007.
She has a bachelor's degree in political science from the University of Iowa and a master's in political management from George Washington University.


SENIOR DIRECTOR FOR RESEARCH COMMUNICATIONS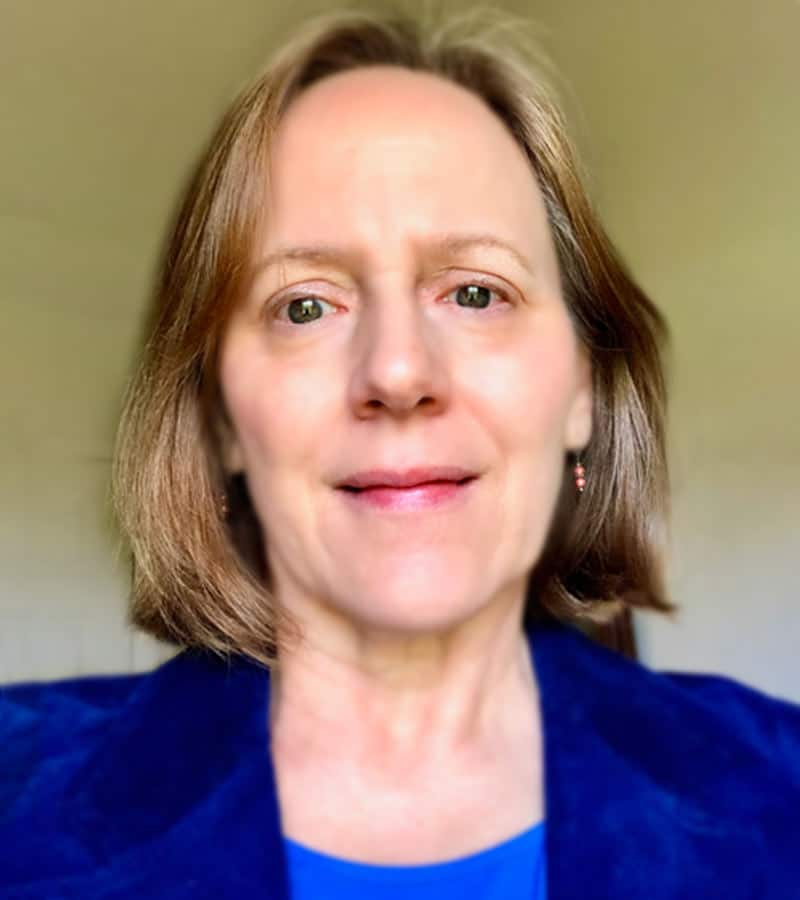 Tracey Bryant
Senior Director for Research Communications
Tracey Bryant directs initiatives that bring UD research discoveries and achievements to light for the public, showcasing UD's role as a research powerhouse in service to society. She and her team work closely with researchers across the sciences, engineering and the humanities to make often-complex findings accessible to audiences on local to international levels through compelling stories for the UDaily news service and UD Research magazine, videos, social media (follow @UDResearch on Twitter), K–12 outreach and other strategic initiatives. She serves as communications liaison to the National Science Foundation, U.S. Department of Energy, National Institutes of Health and other federal research offices.
She has a bachelor's degree with high honors in general arts and sciences and a master's degree in English with a concentration in non-fiction writing and editing from Penn State. She has received numerous national and regional awards for communications excellence and impact and was named the Delaware Press Association's Communicator of Achievement in 2015. She is currently vice president of URMA, an international association of research communicators from universities, agencies and research institutes.


ASSOCIATE VICE PRESIDENT, RESEARCH ADMINISTRATION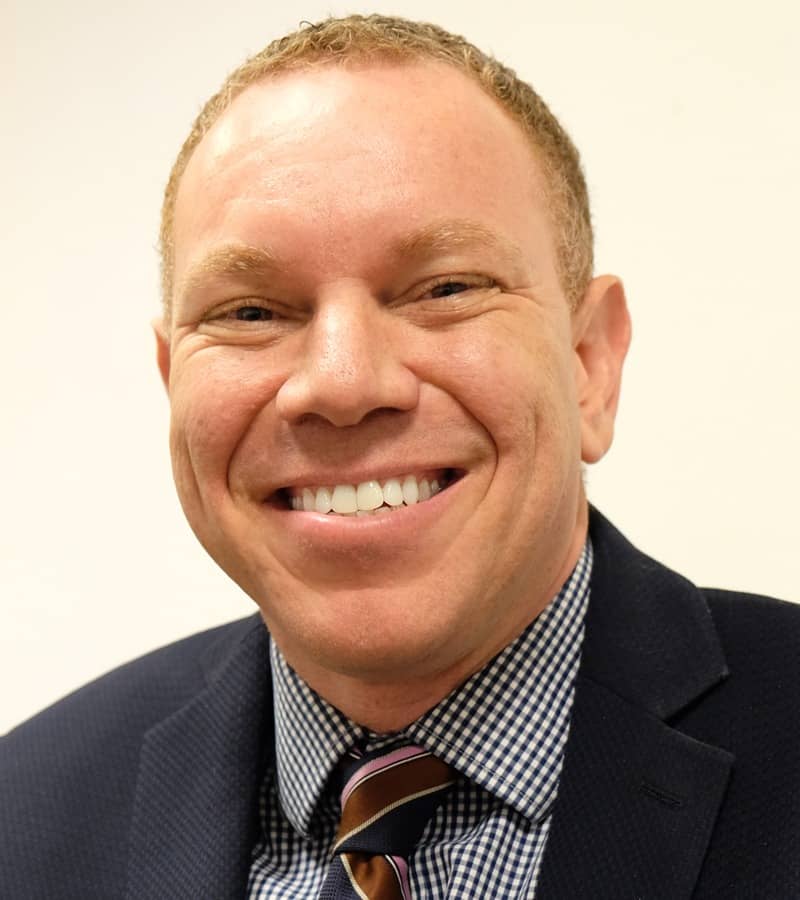 Jeffrey Friedland
Associate Vice President, Research Administration
Jeff has more than 25 years of experience in research administration. Prior to joining UD, Jeff was the Director of the Office of Research and Project Administration (ORPA) at Princeton University for more than 10 years. Jeff worked to redevelop ORPA as a customer focused organization in order to facilitate sponsored research while minimizing researcher administrative burden. In addition, Jeff was the Senior Assistant Director of the Office of Sponsored Programs at the Education Development Center in Newton, MA. He worked to develop new policies and guidelines to improve the grants administration of this international nonprofit organization. Also, Jeff worked for six years at Office of Sponsored Programs at the Massachusetts Institute of Technology. A graduate of the University of Massachusetts-Amherst, Jeff also previously worked as a contract administrator at the Raytheon Co. and as a contract and financial manager at the Northeast Advanced Vehicle Consortium.
Jeff currently serves as a Board Member for the Council of Governmental Relations (COGR).
ASSOCIATE VICE PRESIDENT, RESEARCH DEVELOPMENT
Julius Korley
Associate Vice President, UD's Office of Economic Innovation and Partnerships
Julius Korley has expertise in several areas of biotechnology, including biomaterials, drug development, drug delivery systems and medical device development. He also has significant experience in the startup and business arena, including fundraising, business development, strategic partnering and licensing activities.
Currently, Korley is co-director of the NSF I-Corps Northeast Hub, a $15 million National Science Foundation effort headquartered at Princeton University, which involves UD and other regional partners and affiliates in accelerating the economic impact of federally funded research by building entrepreneurship skills among researchers from all backgrounds.
He also serves on the national faculty for I-Corps at the National Institutes of Health and is UD's principal investigator in NIH's DRIVEN Accelerator Hub, fostering medical entrepreneurship in the Northeast.
Previously, as the director of entrepreneurship and strategic partnerships for UD's College of Engineering, Korley assisted faculty, postdoctoral researchers and students in developing their technologies and connecting them to the startup and industry communities.
Prior to his UD career, Korley served as associate director of the Case-Coulter Translational Research Partnership at Case Western Reserve University, where he focused on translational medicine and the commercialization of laboratory technologies addressing unmet or poorly met health care needs. He oversaw more than 70 technologies leading to over $75 million in follow-on funding, 13 licensed technologies, 11 startups and 16 technologies in human clinical trials.
Korley has firsthand experience in entrepreneurship. Immediately prior to graduate school, he worked at Momenta Pharmaceuticals (MNTA) when it was a startup. The company was acquired by Johnson & Johnson in October 2020. He also co-founded the biomedical engineering company Affinity Therapeutics in 2010 and was named its inaugural president and CEO in August 2015.
He earned his doctorate in biomedical engineering at Cornell University and his MBA at the Weatherhead School of Management at Case Western Reserve University.


ASSOCIATE VICE PRESIDENT, RESEARCH AND REGULATORY AFFAIRS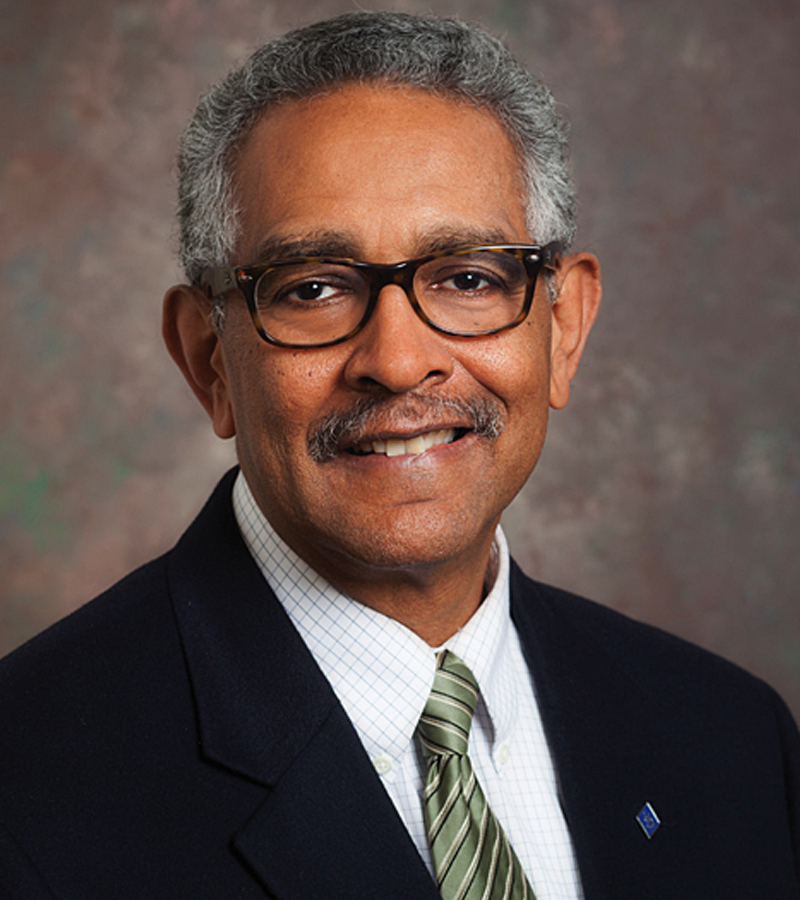 Cordell Overby
Associate Vice President, Research and Regulatory Affairs
Cordell Overby oversees University's compliance with federal, state and internal policies and regulations. He is responsible for the review, negotiation and establishment of research agreements and the administrative transfer of research materials to and from UD. He has 18 years of industry experience in technical management and design engineering on programs funded by the U.S. Department of Defense and the U.S. Department of Energy. Dr. Overby has a secondary faculty appointment as professor in the College of Engineering and holds bachelor's, master's and doctor of science degrees in engineering from George Washington University.


SENIOR ASSOCIATE VICE PRESIDENT FOR RESEARCH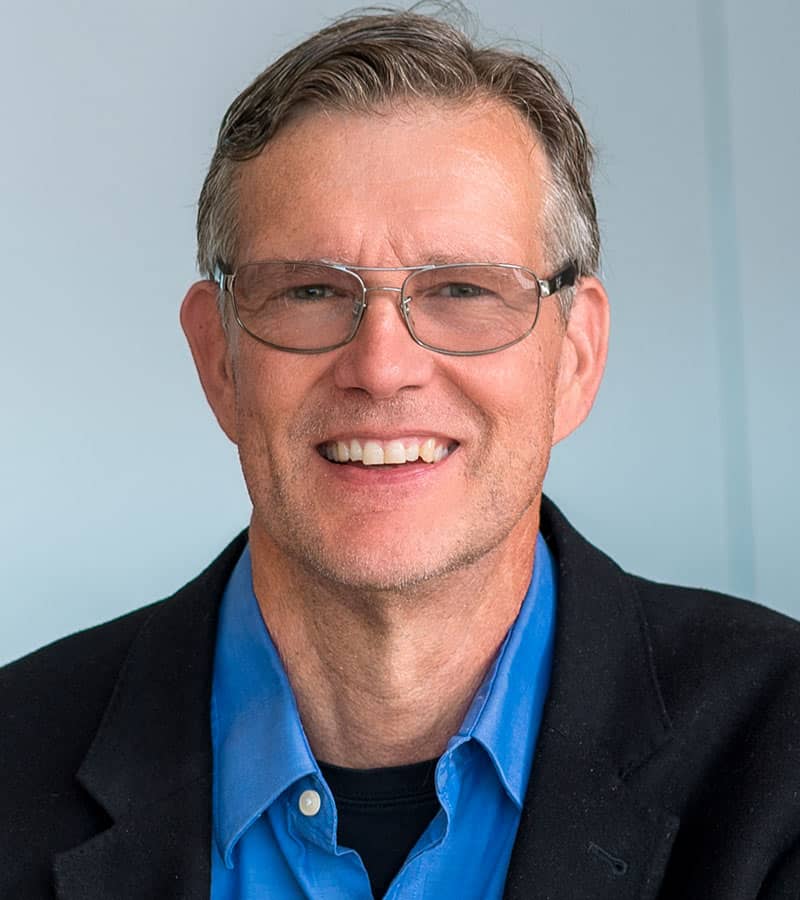 K. Eric Wommack
Senior Associate Vice President for Research
Eric Wommack leads the research development team in advancing faculty collaborations and high-profile, cutting-edge research initiatives, including the establishment of successful research center grants and programs across multiple academic disciplines. His team also provides assistance to investigators in coordinating large-scale, multidisciplinary proposals and offers educational workshops and other opportunities for strengthening faculty research capabilities.
As a microbial ecologist, Wommack is no stranger to interdisciplinary research. He also is used to breaking new ground in a field that has been in existence for only about the past 50 years. Complementing his administrative role, he plans to continue with his research on the planet's viruses, which, as he said, "have taken him everywhere," from deep-sea hydrothermal vents to poultry production houses to the human gut, and lots of places in between — including agricultural soils, the stomachs of beef and dairy cattle, and soybeans with their nitrogen-fixing bacteria, to name only a few.
Wommack earned his doctorate in marine estuarine environmental sciences from the University of Maryland-College Park, a master's degree in physiology from the University of St. Andrews in St. Andrews, Scotland, and both a bachelor of science with honors in biology and bachelor of arts in economics from Emory University.
He holds faculty appointments across UD, in the Department of Plant and Soil Sciences in the College of Agriculture and Natural Resources and at the Delaware Biotechnology Institute; the School of Marine Science and Policy in the College of Earth, Ocean and Environment; and the Department of Biological Sciences in the College of Arts and Sciences.