VICE PRESIDENT OF RESEARCH, SCHOLARSHIP AND INNOVATION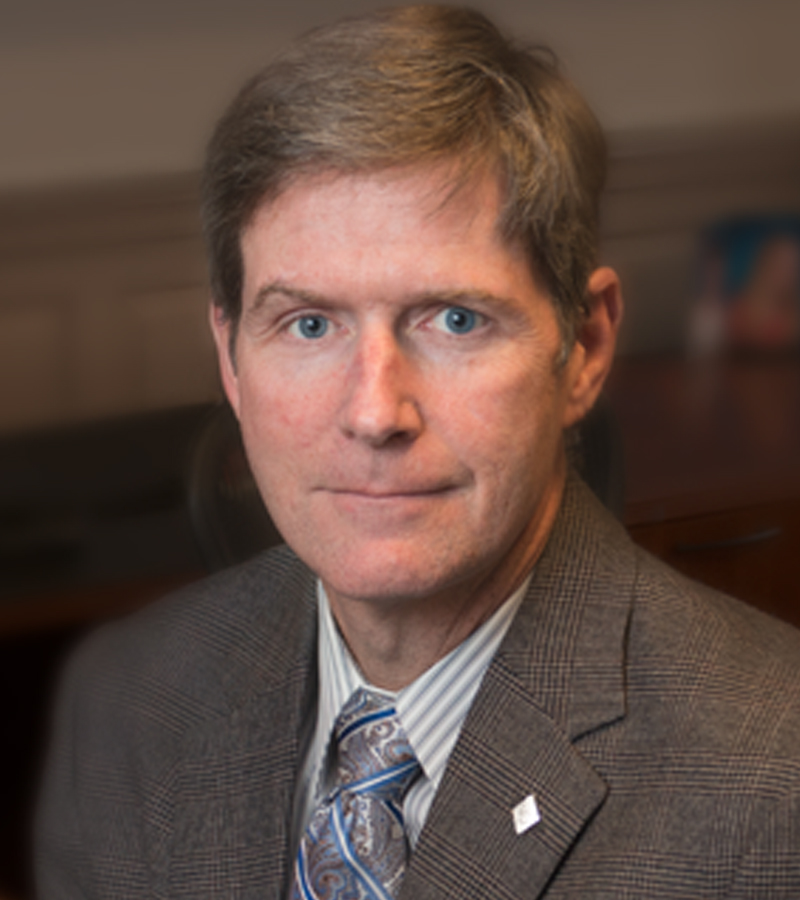 Charlie Riordan
Vice President, Research, Scholarship and Innovation
Charlie Riordan serves as Vice President for Research, Scholarship and Innovation with responsibility for advancing the University's research enterprise, including oversight of the University's Research Office, six University-wide research institutes, core facilities and the Office of Economic Innovation and Partnerships. The University of Delaware (UD) is classified by the Carnegie Foundation as a very high research activity, a distinction achieved by less than 3 percent of U.S. colleges and universities. UD ranks among the top 100 universities in terms of federal R&D support for science and engineering.
Riordan is an internationally known inorganic chemist whose research has been supported primarily by the National Science Foundation and the National Institutes of Health. He is the recipient of a 1994 National Science Foundation Young Investigator Award (NYI). A member of the UD faculty since 1997, he served as Chair of the Department of Chemistry and Biochemistry from 2002-07 and was Vice Provost for Graduate and Professional Education from 2010-13. Riordan chaired the University's 2014-15 strategic planning process, which led to the University's current strategic plan. He received the University's outstanding doctoral graduate advising and mentoring award in 2008. An elected fellow of both the Royal Society of Chemistry and the American Association for the Advancement of Science, he received the 2013 American Chemical Society Delaware Section Award for his scholarly research. Riordan was elected into Texas A&M University's College of Science Academy of Distinguished Former Students. Riordan has served on the editorial advisory boards of Inorganic Chemistry, the Journal of Biological Inorganic Chemistry and Dalton Transactions. He has served on numerous review panels and committees, including a three-year stint as Chair, of the NIH MSF-A study section. He earned his bachelor's degree at the College of Holy Cross, his Ph.D. at Texas A&M University and was a postdoctoral researcher at the University of Chicago.


ASSISTANT VICE PRESIDENT FOR FEDERAL RELATIONS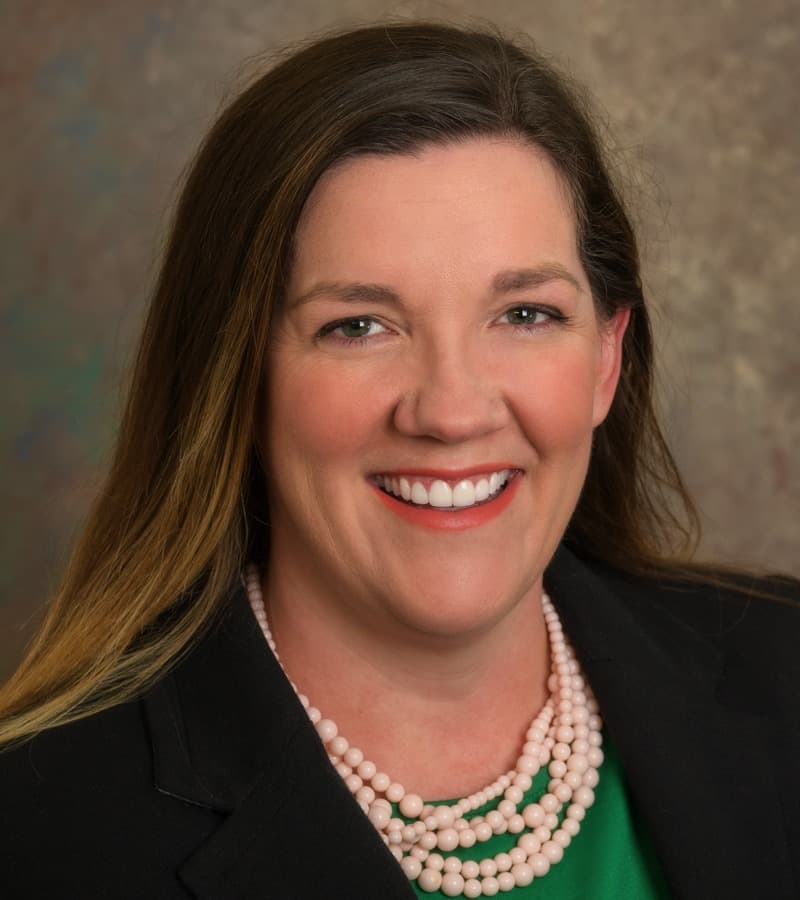 Angela Anderson
Assistant Vice President for Federal Relations
Angela Anderson is the director of federal government relations at the University of Delaware, a position she has held since June 2010, when the position was first established at UD.
She represents UD in Washington, D.C., and is responsible for the development and management of strategies to monitor, inform and influence public policy at the federal level on issues and areas of interest to the University and to advise senior administration on legislative matters that may affect UD.
Angie previously was the State University of New York's assistant director of federal relations, and prior to that, served as government relations associate and later as acting director of federal relations at Iowa State University from 2004 to 2007.
She has a bachelor's degree in political science from the University of Iowa and a master's in political management from George Washington University.


SENIOR DIRECTOR OF RESEARCH COMMUNICATIONS
Tracey Bryant
Director for Research Communications
Tracey Bryant directs initiatives that bring UD research discoveries and achievements to light for the public, showcasing UD's role as a research powerhouse in service to society. She and her team work closely with researchers across the sciences, engineering and the humanities to make often-complex findings accessible to audiences on local to international levels through compelling stories for the UDaily news service and UD Research magazine, videos, social media (follow @UDResearch on Twitter), K–12 outreach and other strategic initiatives. She serves as communications liaison to the National Science Foundation, U.S. Department of Energy, National Institutes of Health and other federal research offices.
She has a bachelor's degree with high honors in general arts and sciences and a master's degree in English with a concentration in non-fiction writing and editing from Penn State. She has been recognized nationally for communications excellence and impact and was named the Delaware Press Association's Communicator of Achievement in 2015.


ASSOCIATE VICE PRESIDENT, RESEARCH ADMINISTRATION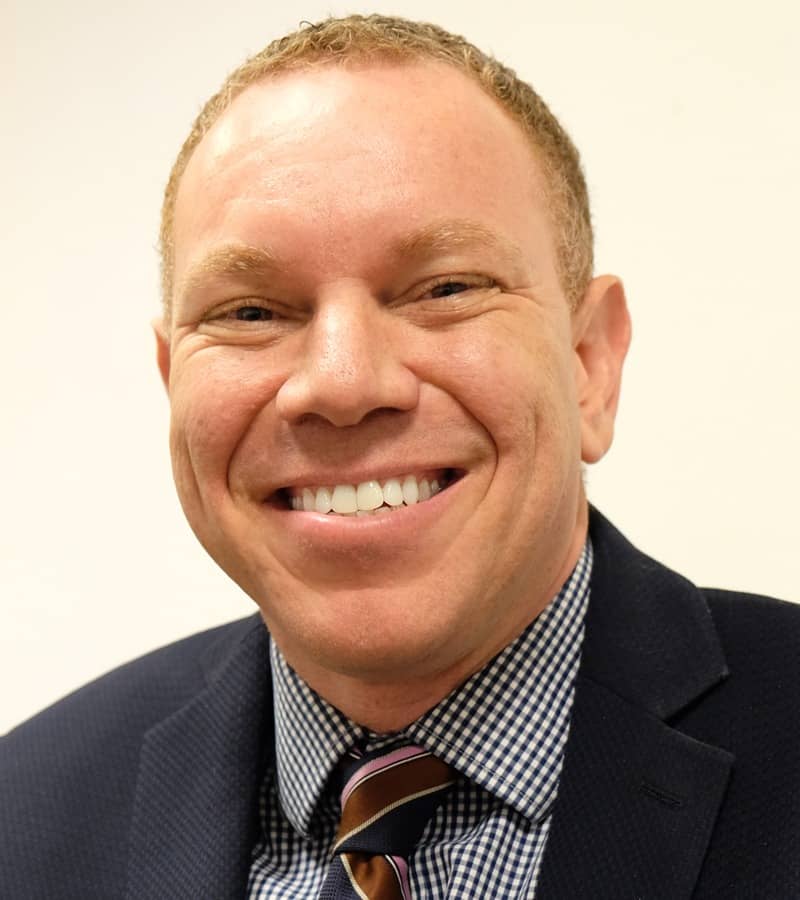 Jeffrey Friedland
Associate Vice President, Research Administration
Jeff has more than 25 years of experience in research administration. Prior to joining UD, Jeff was the Director of the Office of Research and Project Administration (ORPA) at Princeton University for more than 10 years. Jeff worked to redevelop ORPA as a customer focused organization in order to facilitate sponsored research while minimizing researcher administrative burden. In addition, Jeff was the Senior Assistant Director of the Office of Sponsored Programs at the Education Development Center in Newton, MA. He worked to develop new policies and guidelines to improve the grants administration of this international nonprofit organization. Also, Jeff worked for six years at Office of Sponsored Programs at the Massachusetts Institute of Technology. A graduate of the University of Massachusetts-Amherst, Jeff also previously worked as a contract administrator at the Raytheon Co. and as a contract and financial manager at the Northeast Advanced Vehicle Consortium.
Jeff currently serves as a Board Member for the Council of Governmental Relations (COGR).
ASSOCIATE VICE PRESIDENT, RESEARCH AND REGULATORY AFFAIRS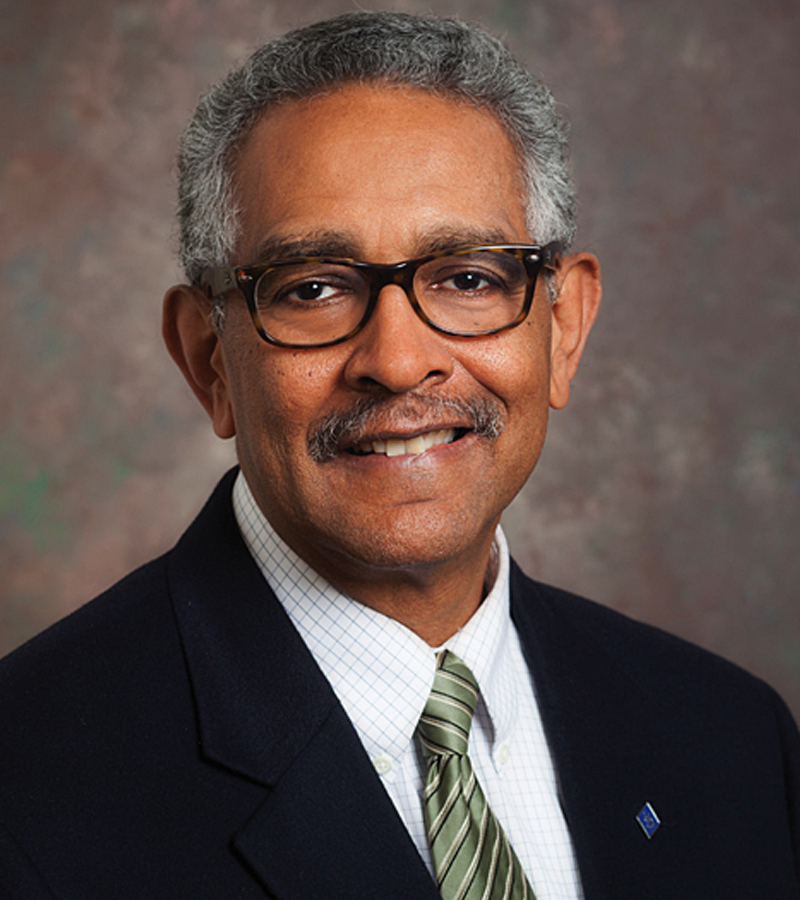 Cordell Overby
Associate Vice President, Research and Regulatory Affairs
Cordell Overby oversees University's compliance with federal, state and internal policies and regulations. He is responsible for the review, negotiation and establishment of research agreements and the administrative transfer of research materials to and from UD. He has 18 years of industry experience in technical management and design engineering on programs funded by the U.S. Department of Defense and the U.S. Department of Energy. Dr. Overby has a secondary faculty appointment as professor in the College of Engineering and holds bachelor's, master's and doctor of science degrees in engineering from George Washington University.


ASSOCIATE VICE PRESIDENT, RESEARCH DEVELOPMENT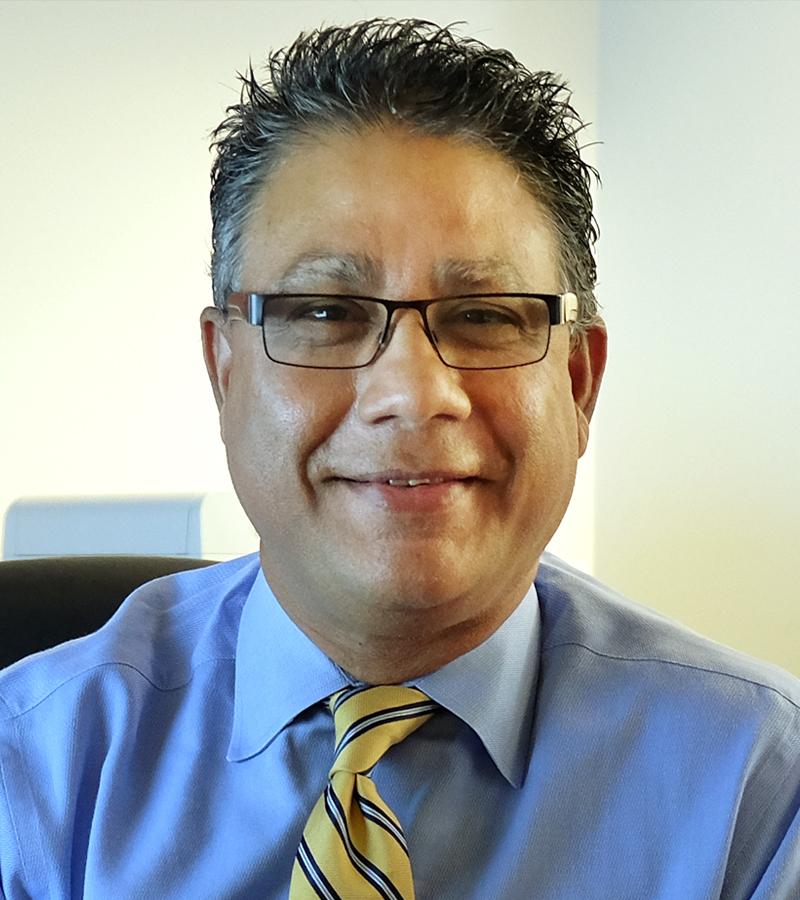 Anshuman Razdan
Associate Vice President, Research Development
Anshuman Razdan ("A.R.") works closely with faculty leaders to develop competitive proposals and partnerships to establish successful multi-disciplinary research grants and programs in areas such as energy, environment, health and life sciences and engineering, cybersecurity and the humanities. He provides project management for large-scale proposal development, including writing, editing and other related activities, and develops educational workshops and other opportunities for strengthening faculty research capabilities.
Dr. Razdan assumed this role in Fall 2016 after serving 20 years at Arizona State University as Tenured Professor (now Emeritus Professor) in the Fulton Schools of Engineering. In his current role, A.R.'s emphasis is on growing UD's research enterprise in alignment with its mission and focus, forging new and innovative partnerships and pursuing broader areas of sponsored research.
He is a computer scientist with a distinguished record in interdisciplinary research in the areas of geometric design, computer graphics, document exploitation and geospatial visualization and analysis. He has served as the principal investigator and a collaborator on several federal grants from agencies including NSF, NGA, USIAD, NIH and DHS. He has a B.S. and M.S. in mechanical engineering and Ph.D. in computer science and has advised several Ph.D. and master's students. He is a well-published author and holds two patents in 3D face authentication and document exploitation.