Core Facilities, Institutes and Centers
UD's research core facilities—high-tech instruments that are shared resources, supporting studies across campus—are available to UD faculty and their collaborators.
Increasingly, these sophisticated facilities are becoming critical state, national and international assets, supporting projects and programs of student and public benefit, including federally funded national centers of excellence.
NOTE: Core facilities reporting to Research Office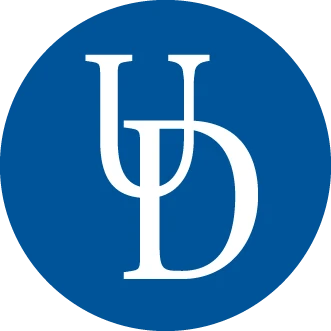 Offering a variety of instruments using EI, CI, FD, ESI, APCI and LIFDI for analyses in GC-MS, LC-MS, MS-MS.
Thriving research institutes and centers at the University of Delaware reflect the diversity and rigor of UD's research interests and activity as well as our commitment to improving the quality of life in Delaware and beyond. Our academic landscape is shaped by these partnerships and plays a strategic role in bringing scholars and scientists together at UD.
NOTE: Institutes & Centers reporting to Research Office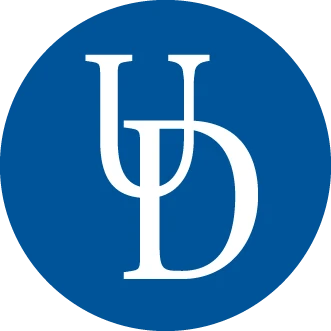 CO-DIRECTOR: Sunita Chandrasekaran, Ph.D.
CO-DIRECTOR: Kathleen McCoy, Ph.D.
CONTACT: Sam Smith, Administrative Assistant
Center OVERVIEW: We are very pleased to welcome you to the University of Delaware AI Center of Excellence (AICoE). The UD Artificial Intelligence Center of Excellence (AICoE) will build talent and multidisciplinary platforms and networking to accelerate the pace of scientific innovation across campus in foundations and applications of AI as well as in their enabling high-performance computing technologies.
Our goal is to increase UD's competitiveness by stimulating and capitalizing on existing AI work across campus and to foster interdisciplinary AI work both within the university and with industrial and academic partners. We will catalyze interdisciplinary science collaborations, impacting research and education across campus, leveraging resources of world-class supercomputing for scientific innovations and advances, and complementing UD's Data Science Institute through high-performance computing (HPC) and intelligent sensing.
AI-HPC promises to unlock new applications in nearly every part of our modern economy, including in our cities, vehicles, homes, and a wide range of other "intelligent" systems, beyond big data and data science. Enabled by advances in computer processing capabilities and large data sets from diverse new sensor technologies, AI is concerned with methods for not only understanding data, but for developing autonomous systems that can learn from it and make decisions and/or inferences that are difficult for humans. Hence, a focus of the AICoE is the unique alliance of computer algorithms and HPC, harnessing big data, and the ability to create multidisciplinary partnerships, which will enable AI application advances and distinguish UD from others in this field.
For the University of Delaware community, we offer seed grant opportunities with possibilities for engaging AICoE postdoctoral software engineers with AI expertise, and for funding graduate and undergraduate students with AI training. In addition, seed grants may request sensory equipment for data gathering and support early-stage interdisciplinary research projects. The particulars of the seed grant opportunities will be provided on our website.
A second major function of the AICoE is to highlight the AI research already happening on campus and to further that work by fostering new interdisciplinary collaborations and by enhancing the AI offerings/training opportunities on campus.