Core Facilities, Institutes and Centers
UD's research core facilities—high-tech instruments that are shared resources, supporting studies across campus—are available to UD faculty and their collaborators.
Increasingly, these sophisticated facilities are becoming critical state, national and international assets, supporting projects and programs of student and public benefit, including federally funded national centers of excellence.
NOTE: Core facilities reporting to Research Office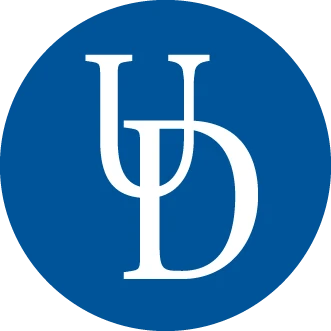 A multi-user microscopy facility with state-of-the-art electron, confocal and light microscopes.
Thriving research institutes and centers at the University of Delaware reflect the diversity and rigor of UD's research interests and activity as well as our commitment to improving the quality of life in Delaware and beyond. Our academic landscape is shaped by these partnerships and plays a strategic role in bringing scholars and scientists together at UD.
NOTE: Institutes & Centers reporting to Research Office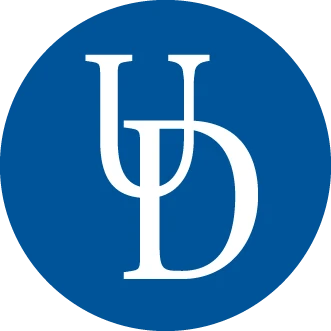 DIRECTOR: LaShanda Korley, Ph.D.
LEADERSHIP: Thomas H. Epps, III, Ph.D.
ADDRESS: 221 Academy Street, Suite 250, Newark, DE 19716
Center OVERVIEW:
The Center for Plastics Innovation (CPI) joins a cohort of Energy Frontier Research Centers (EFRCs) supported by the U.S. Department of Energy, Office of Science, Office of Basic Energy Sciences. Basic Energy Sciences currently funds over 40 EFRCs "to lay the foundations for new energy technologies and to advance DOE missions in energy, environment, and national security." 
CPI brings a fresh focus on the global problem of plastics waste as an EFRC — finding the balance between meeting demand for lightweight and resilient materials, while also thwarting the environmental threats of plastics waste and pollution. We are developing a comprehensive polymer plastics waste (PPW) upcycling strategy that combines fundamental discoveries in catalytic technology and chemical functionalization with innovations in polymer design and additive manufacturing and is enabled by the leveraging of computational, data science, characterization, and systems design tools. We target these scientific pursuits toward the transformation of complex PPW streams into high-value fuels, lubricants, monomers, and functional polymers. 
Specific to our approach is the integration of multiscale considerations of evolving materials complexity during upcycling, predictive strategies to accelerate discovery, and less energy-intensive processing considerations. These objectives will nucleate a transition from the current high-energy and lower-value landscape of polymer recycling to a new frontier of polymer upcycling strategies that utilize low-temperature and selective catalytic and engineering approaches to obtain high-value and functional materials.
CPI is one of two EFRCs located at the University of Delaware, joining the Catalysis Center for Energy Innovation.