Core Facilities, Institutes and Centers
UD's research core facilities—high-tech instruments that are shared resources, supporting studies across campus—are available to UD faculty and their collaborators.
Increasingly, these sophisticated facilities are becoming critical state, national and international assets, supporting projects and programs of student and public benefit, including federally funded national centers of excellence.
NOTE: Core facilities reporting to Research Office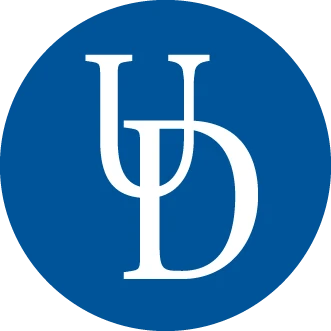 State-of-the-art equipment available for research and education.
Thriving research institutes and centers at the University of Delaware reflect the diversity and rigor of UD's research interests and activity as well as our commitment to improving the quality of life in Delaware and beyond. Our academic landscape is shaped by these partnerships and plays a strategic role in bringing scholars and scientists together at UD.
NOTE: Institutes & Centers reporting to Research Office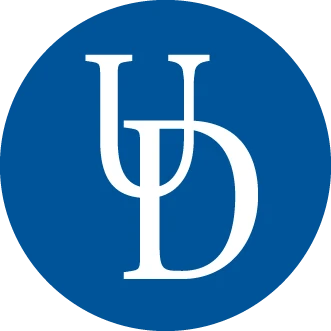 ADDRESS: 540 S. College Ave., Newark, DE 19713
Center OVERVIEW: Cardiovascular diseases (CVDs) such as coronary artery disease, heart failure, and stroke remain the number one cause of death in the U.S. for both men and women. CVDs affect Delawareans at a rate significantly above the national average. CVDs are largely preventable, and related to risk factors prevalent in the state and region such as poor diet, obesity, physical inactivity, and other modifiable behaviors. In addition to these risk factors, increasing age and the presence of other chronic conditions significantly raise the risk for cardiovascular events and death.
Ideal cardiovascular health is defined as the absence of clinically manifest CVD, along with optimal levels of blood pressure, cholesterol, blood glucose, and body weight.1 In addition, ideal cardiovascular health is associated with healthy behaviors such as regular physical activity, lack of smoking, and healthy eating patterns. It is well established that unhealthy cardiovascular behaviors can result in structural and/or functional vascular changes, causing target organ impairment and damage. More mechanistic information is needed to combat CVDs, and novel interventions need to be tested to improve cardiovascular health and overall well being.
The goal of the University of Delaware Center of Biomedical Research Excellence in Cardiovascular Health is to support multidisciplinary research aimed toward understanding the mechanisms underlying the causes and consequences of poor cardiovascular health and/or function, and developing effective interventions for these conditions.
SERVICES:
Brachial artery flow mediated (FMD) with and without nitroglycerin
Assessment of microvascular function via laser Doppler of cutaneous circulation
Carotid artery intima-media thickness (IMT) measurements
Standard and Doppler Carotid ultrasound
Measures of arterial stiffness and wave reflection (pulse wave velocity (PWV), augmentation index
Arterial waveform analysis (PWA)
Central aortic pressure
Cardiac echocardiography
Heart rate variability
Exercise testing in collaboration with the UD Nurse Managed Primary Care Center
Custom Vascular Studies: CVRC will be well equipped to handle customized studies with existing equipment or with investigator's equipment
Cell culture facilities
Biostatistical support