Core Facilities, Institutes and Centers
UD's research core facilities—high-tech instruments that are shared resources, supporting studies across campus—are available to UD faculty and their collaborators.
Increasingly, these sophisticated facilities are becoming critical state, national and international assets, supporting projects and programs of student and public benefit, including federally funded national centers of excellence.
NOTE: Core facilities reporting to Research Office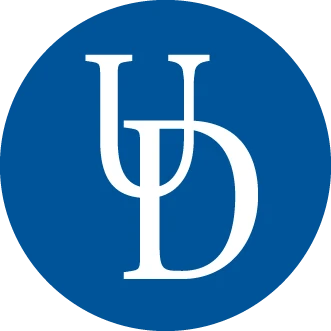 The UDNF is part of the research wing of the 194,000-square-foot Patrick T. Harker Interdisciplinary Science and Engineering Laboratory.
Thriving research institutes and centers at the University of Delaware reflect the diversity and rigor of UD's research interests and activity as well as our commitment to improving the quality of life in Delaware and beyond. Our academic landscape is shaped by these partnerships and plays a strategic role in bringing scholars and scientists together at UD.
NOTE: Institutes & Centers reporting to Research Office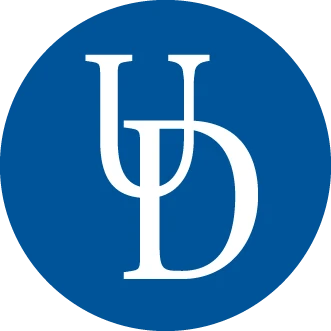 DIRECTOR: Norman J. Wagner, Ph.D.
ADDRESS: 150 Academy St., Newark, DE 19716-3110
Center OVERVIEW: The Center for Neutron Science is a cooperative agreement between the University of Delaware and the National Institute of Standards and Technology (NIST) Center for Neutron Research (NCNR) to explore and develop new areas of neutron scattering science, with emphasis on strengths in complex fluids, macromolecular science and condensed matter physics. This partnership will enhance the small angle neutron scattering (SANS) capabilities of the United States, and thereby, make them available to a large scientific user community. It also helps to train the next generation of neutron scientists and engineers for careers in support of the national nanotechnology initiative. SANS is a powerful probe of molecular and nanoscale structure, supramolecular order and dynamics and can be used to monitor chemical and field-induced transformations. Because the technique requires a high-flux neutron source, SANS measurements are carried out at large national facilities, of which there are only four in the U.S. This cooperative agreement builds on the world-recognized expertise in SANS in the Departments of Chemical Engineering and Materials Science and Engineering at the University of Delaware and their long-standing scientific collaborations with the United States' premier neutron scattering facility NCNR at NIST. The goals of the cooperative agreement include: the operation of SANS instrumentation at NCNR; exploration of new scientific applications of neutron scattering measurements; the development of new SANS instrumentation; the development of new educational and training materials for use at UD, NIST and more broadly in support of the national neutron user community.