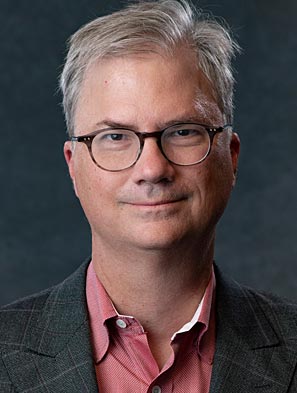 Holden H. Thorp
Editor-in-Chief of the
Science
family of journals
Scientific Publishing in the Age of COVID-19
With the entire world pressing for a vaccine, more effective treatments, a stronger upper hand in the battle against COVID-19 that only rigorous research can uncover, scientific journals are facing increasing demands to publish research findings even faster, while also ensuring the accuracy of the scientific record.
Dr. Holden Thorp, editor-in-chief of the prestigious Science family of journals, will speak to these unprecedented challenges as guest speaker for UD's 2020 Edward G. Jefferson Life Sciences Lecture on Wednesday, September 16, from 1:30 to 3 p.m. A Q&A will follow the presentation. All are welcome!
ABOUT HOLDEN THORP
H. Holden Thorp became editor-in-chief of the Science family of journals on October 28, 2019. He previously was provost at Washington University in St. Louis, from 2013 to 2019, and chancellor at the University of North Carolina at Chapel Hill, from 2008 through 2013.
He holds a bachelor's degree in chemistry with highest honors from UNC, a doctorate in chemistry from Caltech and did postdoctoral work at Yale.
In his research career, Thorp studied electron-transfer reactions of nucleic acids and developed technology for electronic DNA chips. He is a fellow of the National Academy of Inventors.
Thorp also is the coauthor, with Buck Goldstein, of two books on higher education: Engines of Innovation: The Entrepreneurial University in the Twenty-First Century (2010) and Our Higher Calling: Rebuilding the Partnership Between America and its Colleges and Universities (2018).