Research & Discovery
A Blog Devoted to UD Innovation, Excellence and Scholarship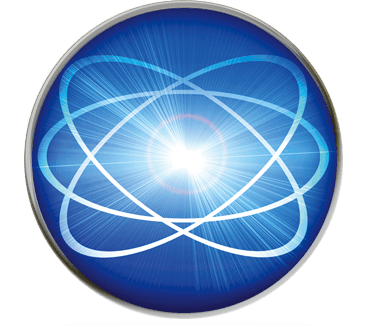 Research & Discovery
A Blog Devoted to UD Innovation, Excellence and Scholarship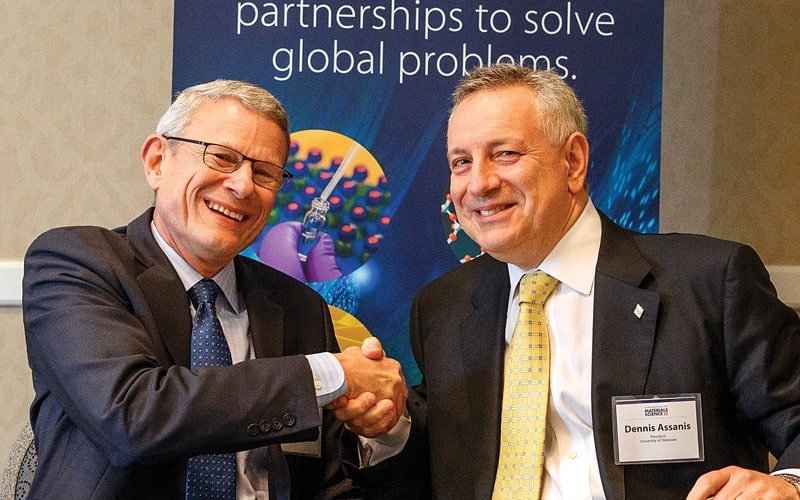 ABOVE: Argonne National Laboratory Interim Director Paul Kearns (left) spent two days in Newark as he and UD President Dennis Assanis announced a new research partnership. | Photo by Kathy F. Atkinson
UD signs collaborative pact with U.S. Dept. of Energy's Argonne National Laboratory
When national laboratories, with their expansive facilities and amazing capacity, join forces with research universities and their innovative scientists and students, powerful things can happen.
A new partnership between the University of Delaware and the U.S. Department of Energy's Argonne National Laboratory, announced last week during a two-day Innovation in Materials Science workshop, has just that sort of potential.
UD President Dennis Assanis knows this especially well, having worked extensively with both Argonne and Brookhaven National Laboratory while in previous roles at the University of Michigan and Stony Brook University.
"Argonne and Brookhaven have a special place in my heart," Assanis said. "I hope the three of us together will do amazing things. I feel this is the way we can move into the future, create pride and ambition – not only involving one lab, but multiple laboratories."
The University's new partnership with Argonne, formalized with a signing ceremony as the workshop opened Thursday Oct. 18, emerged from the National Lab Day event hosted by UD in 2016. Former Secretary of Energy Ernest Moniz and leaders from most of the nation's 17 major laboratories attended. Assanis spoke that day of his hope that UD would establish strong ties with the national labs.
Atomic-scale catalysts may pave the way for converting biomass to fuels, chemicals
Yasmin Mann plans to pursue medical research in gene therapy and vaccines