Research & Discovery
A Blog Devoted to UD Innovation, Excellence and Scholarship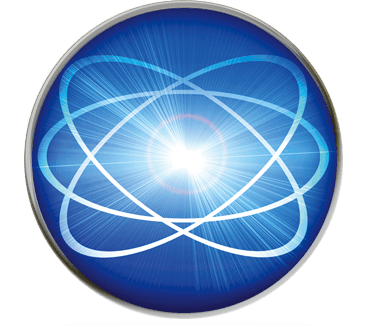 Research & Discovery
A Blog Devoted to UD Innovation, Excellence and Scholarship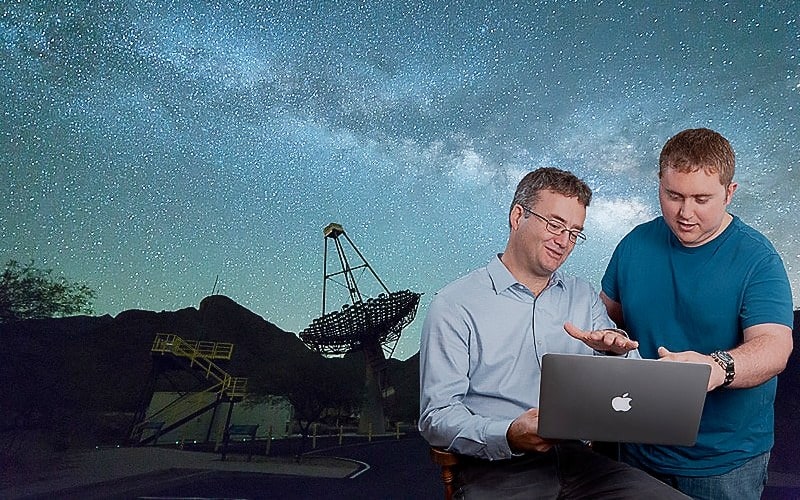 ABOVE: UD Professor Jamie Holder (left) and doctoral student Tyler Williamson are part of an international team that has developed a new method for measuring the size of stars. The technique hinges on the unique capabilities of the VERITAS telescopes in the Arizona desert (shown in the background) and on asteroids passing by at the right place and time. | Photo by Evan Krape and NASA
Asteroids help scientists measure distant stars
Look up at the sky on a clear night, and you'll see lots of stars. Sometimes they seem almost within reach or at least a short rocket ride. But the closest star to Earth — not counting our sun — is more than four light years away, at a distance of 25 trillion miles.
There are more than 100 billion stars in our Milky Way Galaxy, and, while we have learned much about them, there are relatively few whose size has been directly measured because they are so far away. A star's size is a key piece of information that unlocks many other mysteries about it. Several methods have been used to measure star sizes, yet each has its limitations.
But now an international team, including researchers from the University of Delaware, has discovered a new way to determine the size of stars. Their method draws on the unique capabilities of the Very Energetic Radiation Imaging Telescope Array System (VERITAS) at the Fred Lawrence Whipple Observatory in Arizona — and asteroids that pass by at just the right place and time.
Using the technique, a collaboration of 23 universities and research institutes, led by Tarek Hassan of Deutsches Elektronen-Synchrotron (DESY) and Michael Daniel of the Smithsonian Astrophysical Observatory, has revealed the diameters of a giant star 2,674 light-years away, and a sun-like star at a distance of 700 light-years — the smallest star measured in the night sky to date. The research was reported on Monday, April 15 in the journal Nature Astronomy.
UD grad student recognized for supporting first-generation college students, environmental causes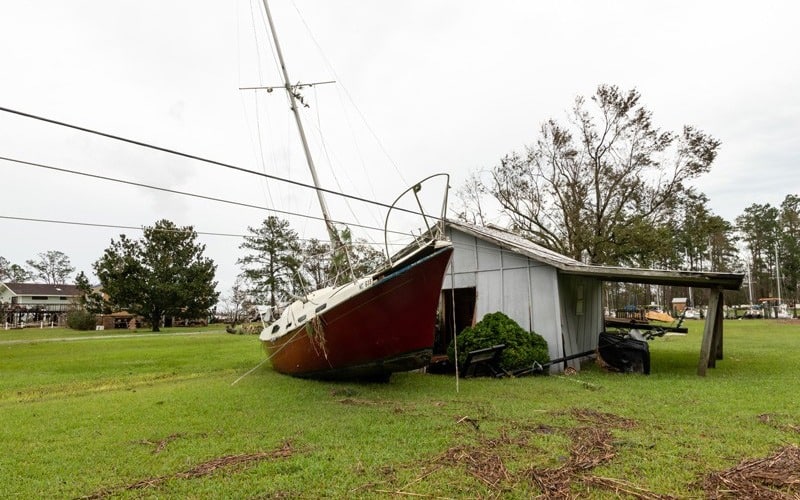 $1.99 million NSF grant supports disaster research project at UD