ABOVE: Incoming UD President Dennis Assanis (center) moderates a "fireside chat" with Energy Secretary Ernest Moniz (right) and U.S. Senator Chris Coons at National Lab Day in Delaware this past spring. The event was an opportunity to explore new research collaborations.
B
efore the calendar turned to 2016, we knew it was going to be a time of change at UD. In November, the Board of Trustees announced Dennis N. Assanis as our new University president. President Assanis, a distinguished scholar and academic administrator with expertise in mechanical engineering and transportation energy efficiency, would be leaving his position as provost of Stony Brook University, starting at UD in the summer of 2016. We are pleased to welcome President Assanis and his wife, Eleni, to our Blue Hen community.
In the first days of 2016, our state awoke to the news of greater change— massive downsizing of the DuPont Co. in advance of its planned merger with the Dow Chemical Co. More than 25 percent of the Delaware-based DuPont workforce was being laid off. The 200-year-old company that was synonymous with the state of Delaware was changing in ways no one would have predicted even a few years ago. The DuPont Experimental Station, once held as the bastion of corporate basic research and development, the envy of the world, was losing the majority of its scientists and engineers. These changes rocked our community. Family members, friends and neighbors lost jobs.
As Benjamin Franklin is famously credited with saying, "Out of adversity comes opportunity." The Delaware community did not waste a moment dwelling on the profound changes underway; rather, we came together to seize the "opportunity" afforded by the DuPont downsizing. Quickly, leaders, led by Gov. Jack Markell and Delaware's congressional delegation, worked to mitigate the merger's impact. They successfully retained the headquarters of two of the three companies that will emerge from the DuPont-Dow union. Leaders, including the University of Delaware, proactively worked to highlight and advance an inviting and vibrant entrepreneurial environment that offers competitive advantages to displaced employees and others looking to commercialize their ideas and build new businesses.
The future of Delaware's economic prosperity relies, in large part, on our ability to launch and grow new companies and educate a workforce of leaders. In this regard, the University of Delaware and our Science, Technology and Advanced Research (STAR) Campus are central to the state's future. A vibrant research university is a common element in successful, thriving communities. The University of Delaware takes this role as partner in economic development seriously, and with President Assanis' leadership, we look forward to the opportunities that lie ahead.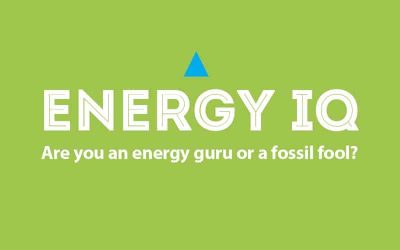 Put your Energy IQ to the test, and let's see if you are an energy guru or a fossil fool.