Research & Discovery
A Blog Devoted to UD Innovation, Excellence and Scholarship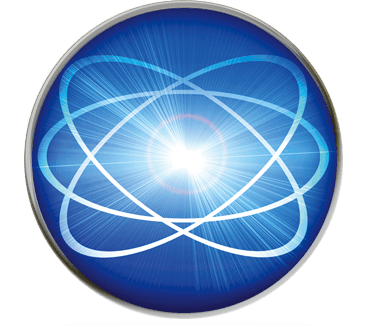 Research & Discovery
A Blog Devoted to UD Innovation, Excellence and Scholarship
Partners in disaster research
ABOVE: At the signing ceremony formalizing the Bill Anderson Fund's flagship association with UD's Disaster Research Center are (seated, from left) James Kendra, DRC co-director; Carol Henderson, vice provost for diversity; Norma Anderson, BAF founder and visiting interim director; John A. Pelesko, interim dean, College of Arts and Sciences; and Tricia Wachtendorf, DRC co-director; and (standing, from left) current BAF Fellow Benika Dixon and former founding BAF Fellows Hans Louis-Charles, who earned his Ph.D. at UD in 2016, and Marccus Hendricks, who earned his Ph.D. at Texas A&M University in 2017. | Photo by Maria Errico
Bill Anderson Fund at UD dedicated to professional diversity
A nonprofit established in the memory of pioneering disaster-studies researcher William A. Anderson and dedicated to his goal of improving diversity in the field announced last year that it would make the University of Delaware its home.
Now, during the recent Bill Anderson Fund (BAF) fall workshop at UD for graduate students in disaster studies, the designation of the University as the fund's flagship institution has become official. UD and BAF representatives signed documents on Oct. 19 formalizing the connection.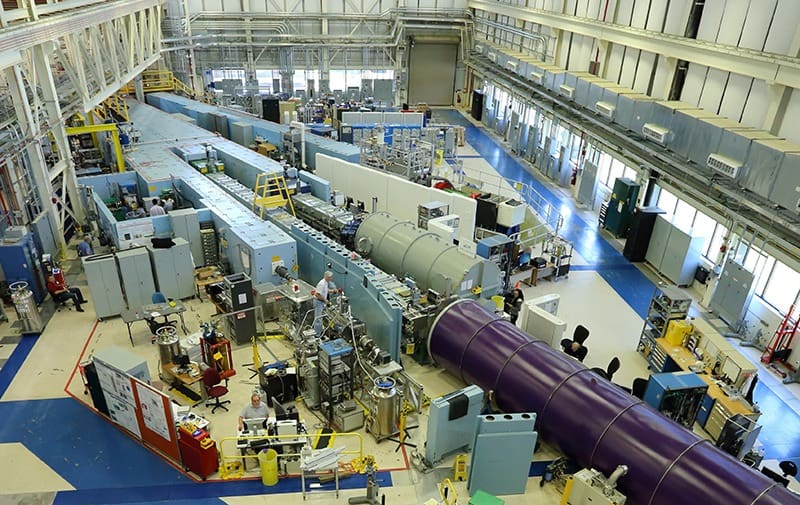 UD tapped to lead development of world-class neutron research instrument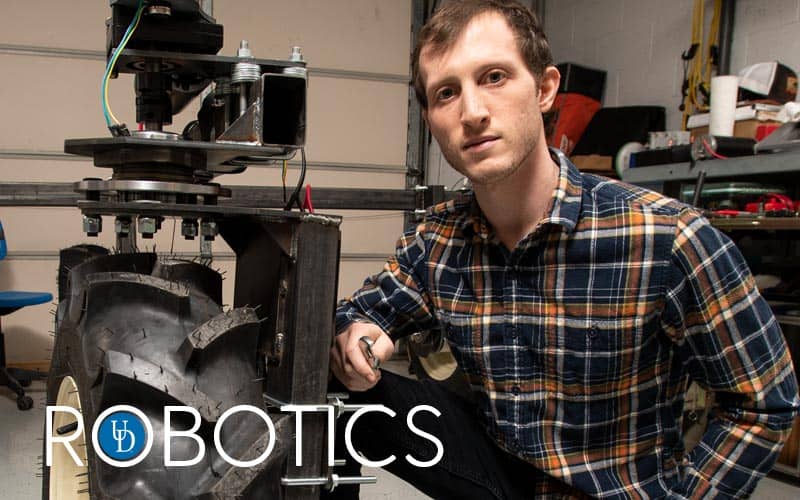 Adam Stager is working on chemical-free ways to help strawberry farmers improve yield using an autonomous field robot.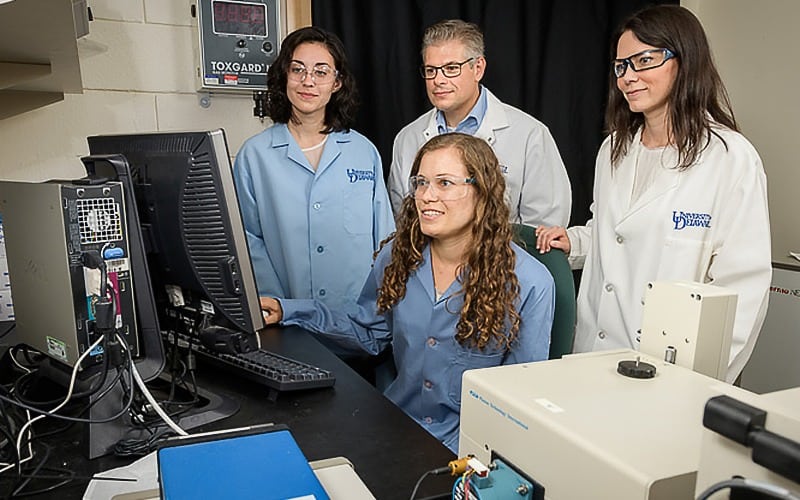 Light-triggered therapies work better together than separately against triple-negative breast cancer