RESEARCH
DISCOVERY
A Blog Devoted to UD Innovation, Excellence & Scholarship
Trusted Advice and Resources
UD's Small Business Development Center helps small business owners persevere, pivot during pandemic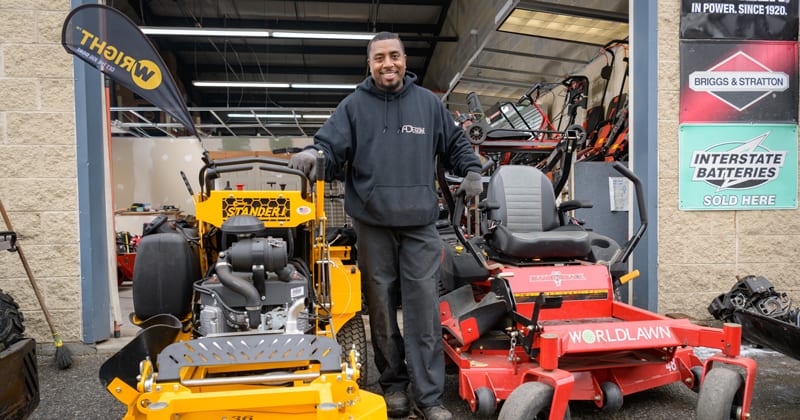 The coronavirus pandemic has shifted consumer behavior related to food purchasing, pantry management and food waste.
Let's be honest, it has been a tough year since the ongoing coronavirus pandemic ground much of our typical daily activities to a halt.
This is especially true for small businesses, which are a significant part of the economic engine. In Delaware, most of the state's 73,000 small businesses are privately or family owned.
So, how are things going for small businesses now, as the world prepares to mark the one-year anniversary of the World Health Organization's declaration of the COVID-19 pandemic on March 11?
"There isn't any one answer. For some people, business is booming because the pandemic opened new opportunities, while others have struggled on the brink of disaster and closure," said Denita Henderson, state associate director for the Delaware Small Business Development Center (SBDC), a unit of the University of Delaware's Office of Economic Innovation and Partnerships (OEIP).
"In the most general sense, the economy is still in flux and uncertainty is at an all-time high, leaving business owners wondering if things will get worse, and more importantly, when they will get better."
Delaware's SBDC has been an important ally for many small businesses as they have pivoted, persevered and positioned themselves to succeed in today's constantly evolving business environment. Since its inception, SBDC has provided technical assistance to more than 20,000 businesses and trained more than 40,000 people.
In the early days of COVID-19, SBDC staff fielded numerous requests, sending their client load soaring 65% higher than ever before and leading them to complete a year's worth of work in just three months. SBDC advisers continue this work today, providing valuable support and guidance for small business owners navigating the unpredictable waters of uncertainty across the state.
Knowledge, support and guidance
Basha Silverman serves as chief executive officer of the Jewish Family Services of Delaware (JFS), an organization that has been helping individuals and families statewide weather challenging times for over 120 years. Days after the WHO declaration of the pandemic on March 11, Silverman's 62-person staff pivoted from delivering in-person educational, mental health and support services to Delaware residents to providing services via telehealth online.
"On Friday, March 13, 2020, we bought laptops, webcams, software, everything. On Saturday, March 14, we started delivering psychotherapy remotely," said Silverman, a UD alumna who earned her bachelor of arts in sociology in 2005. JFS expanded its services, too, adding an emotional support hotline, virtual support groups and trauma support for front line teams helping others.
In the back of her mind, though, Silverman worried about sustaining payroll (a significant part of the JFS budget) long term after her first application for the federal payroll protection program (PPP) was denied. Without the PPP, the agency would have had some hard decisions to make, about possibly shrinking staff or services amid growing community need and a rapidly escalating global health crisis. A colleague referred Silverman to Henderson for advice on how JFS could successfully reapply for second-round funding.