RESEARCH
DISCOVERY
A Blog Devoted to UD Innovation, Excellence & Scholarship
Living With HIV During a Global Pandemic
Disaster Research Center study reveals impact on health care, finances, mental health
Photo courtesy UD Photographic Services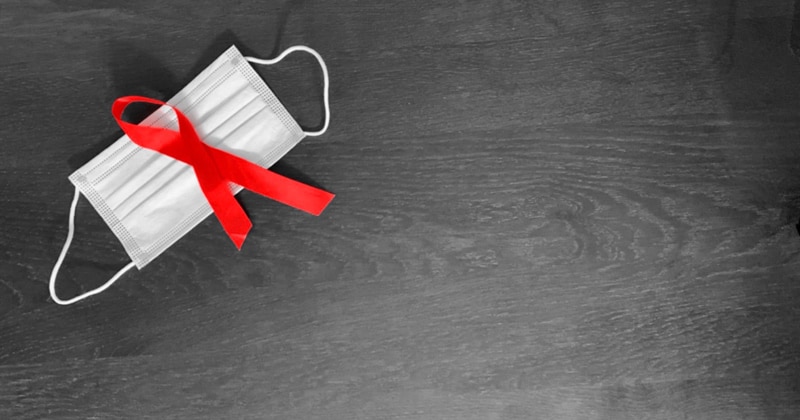 Delaware residents already living with a potentially deadly virus — HIV — talked to researchers at the University of Delaware-based Disaster Research Center, sharing their experiences during the COVID-19 pandemic.
The impact of the coronavirus (COVID-19) pandemic has been profound for Delawareans living with HIV, according to a new report from the University of Delaware-based Disaster Research Center.
Researchers interviewed 55 Delawareans living with Human Immunodeficiency Virus (HIV) in January and February, focusing on those in greatest need of economic and health-care assistance. The goal was to gather accounts of their experiences, what they observed, needed, lost, wished had been different and found most helpful.
Many responses were similar to those of a general-population study DRC did last summer, said Tricia Wachtendorf, director of the center, with many reporting a deep sense of isolation, declines in physical or mental health, increasing economic hardship and uneven access to health care.
"Many of the issues we heard would be familiar to all of us," Wachtendorf said. "Layoffs, isolation, helping children or grandchildren with remote learning. They put off going to the dentist and even having surgery. But 13% had missed medication and 20% missed or delayed routine HIV lab tests."  
Those disconnects are important for anyone concerned about improving care and developing plans for future crises.
Many living with HIV are ahead of the curve when it comes to coping with a potentially deadly virus. They already know the importance of trusted sources, accurate information, reliable testing and consistent medical care. Many also know — all too well — the heart-rending effects of distance and disconnection.
"One thing that really struck us, compared to interviews we did last summer, was that many participants in the HIV study were much more likely to use words like 'fear' or 'scared' when describing COVID-19, as opposed to 'anxious' or 'concerned,' " Wachtendorf said. "They realized the potential for this to be life threatening."
For that reason, most said they took public health guidelines seriously.
"The fear they talked about didn't result in a sense of helplessness," Wachtendorf said. "Instead — to the extent possible by finances and living arrangements — the participants described taking a lot of actions to protect themselves against the virus. It wasn't an afterthought."
This kind of information adds essential context to the data Delaware already has on its residents living with HIV, said Jordan Hines, manager of community planning for the Delaware HIV Consortium.
Numbers and data are important, of course, and a comprehensive collection of data is included in Delaware's 2020 HIV Surveillance Report.
More than 3,400 Delaware residents were living with HIV at the end of 2019, according to the state's report. Wilmington had the greatest number of cases and Black men accounted for more than half of all Delaware cases, but the virus resides in all ZIP codes, among all races, ethnicities and across all demographics. Suppression efforts have slowed the spread of the virus, but more than 2,000 people have progressed to the disease known as Acquired Immune Deficiency Syndrome (AIDS).