Forms, Policies & Procedures
Here you will find a repository of forms, policies and procedures related to research at the University of Delaware. This repository draws on sources throughout campus to provide quick and easy access to these resources in a variety of formats, such as html, MSWord and Adobe PDF. We encourage you to explore and use the tools provided to narrow your search by word, resource type or category in order to learn more about the content that governs research at UD.
When your waste container is full, please complete the Waste Pick-Up Form to request a waste pick-up. The waste pickup request form is a University of Delaware web form. To use this form you must log in using your UdelNet ID and Password. You will be asked to provide the following information: your name, department, phone number, location of the waste, and the quantity of waste to be picked up. Waste is picked up from locations on a weekly basis. If you are unable to complete the form, please contact the Department of Environmental Health & Safety at 831-8475.
Example of Chemical Waste Label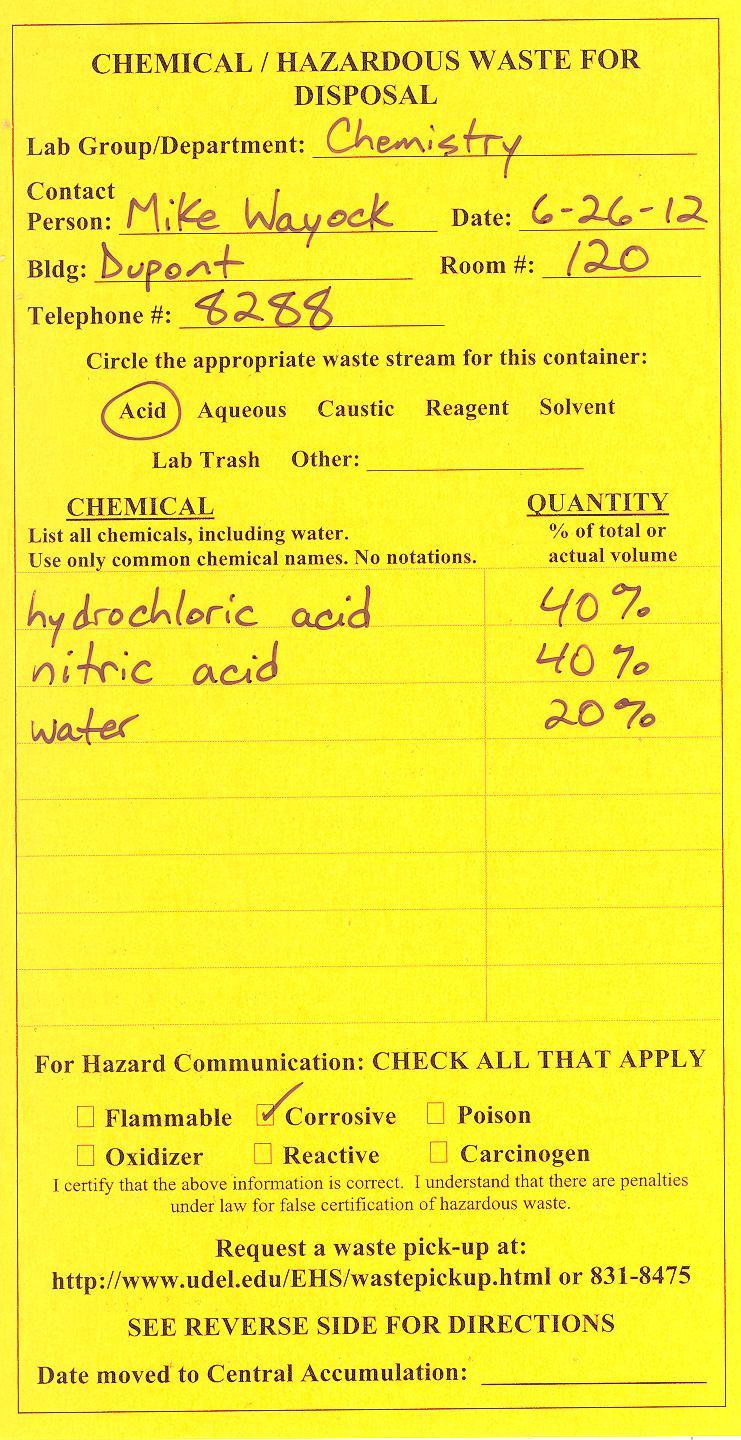 Questions regarding chemical waste disposal may be addressed to EHS or call 831-8475.
Procedure Details:
OWNER: Environmental Health & Safety
RESPONSIBLE OFFICE: Environmental Health & Safety