Novel sensors could enable smarter textiles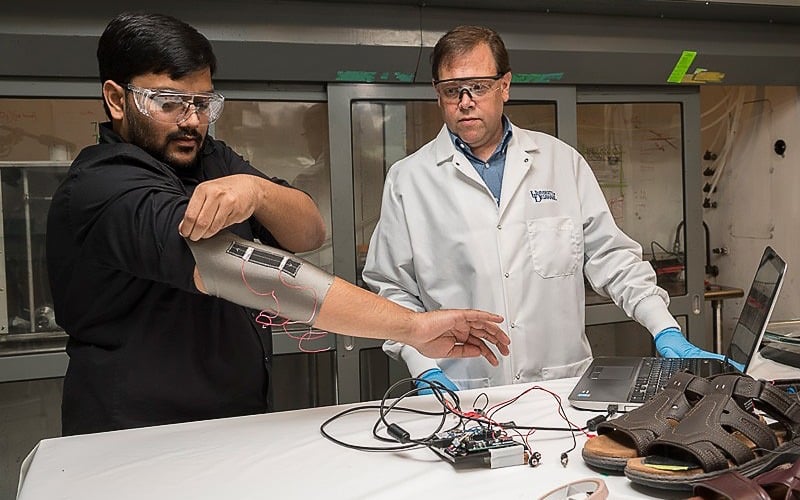 ABOVE: Sagar Doshi (left) and Erik Thostenson test an elbow sleeve outfitted with one of their novel sensors. | Photo by Kathy F. Atkinson
UD engineers use carbon nanotube composite coatings
A team of engineers at the University of Delaware is developing next-generation smart textiles by creating flexible carbon nanotube composite coatings on a wide range of fibers, including cotton, nylon and wool. Their discovery is reported in the journal ACS Sensors where they demonstrate the ability to measure an exceptionally wide range of pressure – from the light touch of a fingertip to being driven over by a forklift.
Fabric coated with this sensing technology could be used in future "smart garments" where the sensors are slipped into the soles of shoes or stitched into clothing for detecting human motion.
Carbon nanotubes give this light, flexible, breathable fabric coating impressive sensing capability. When the material is squeezed, large electrical changes in the fabric are easily measured.
UD part of $3.5 million NSF-funded study to improve key crop resilience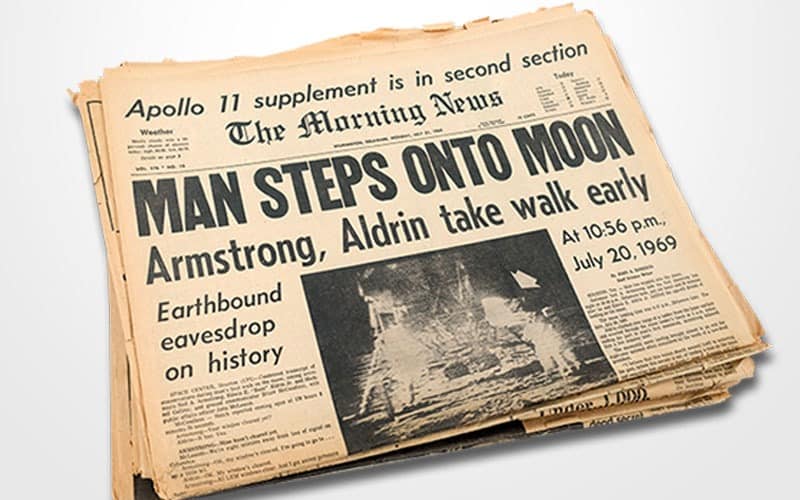 Astronaut Neil A. Armstrong took the first moon step at 10:56 p.m., Delaware time, just six hours and 39 minutes after he and Edwin E. Aldrin Jr. fulfilled the age-old dream of landing on the moon. This was a major milestone in the new era of space exploration. We invite you to explore this interactive experience and relive the excitement of the first moon landing.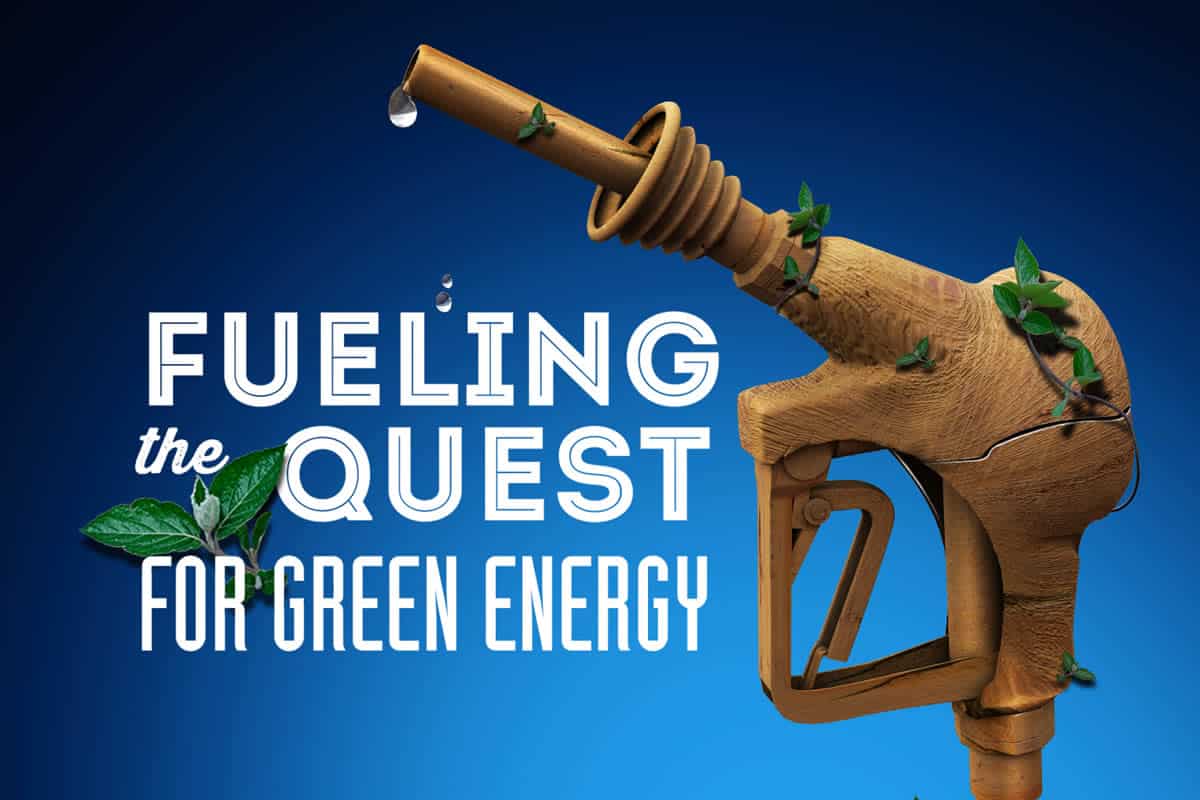 Turning cornstalks and wood chips into renewable energy and valuable chemicals isn't easy, but it is a promising focus of research at the Catalysis Center for Energy Innovation.