Research & Discovery
A Blog Devoted to UD Innovation, Excellence and Scholarship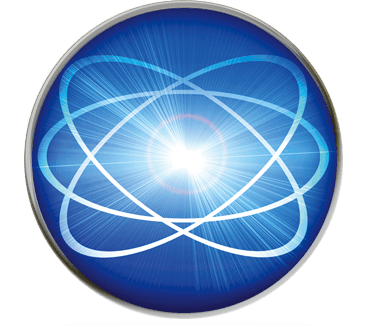 Research & Discovery
A Blog Devoted to UD Innovation, Excellence and Scholarship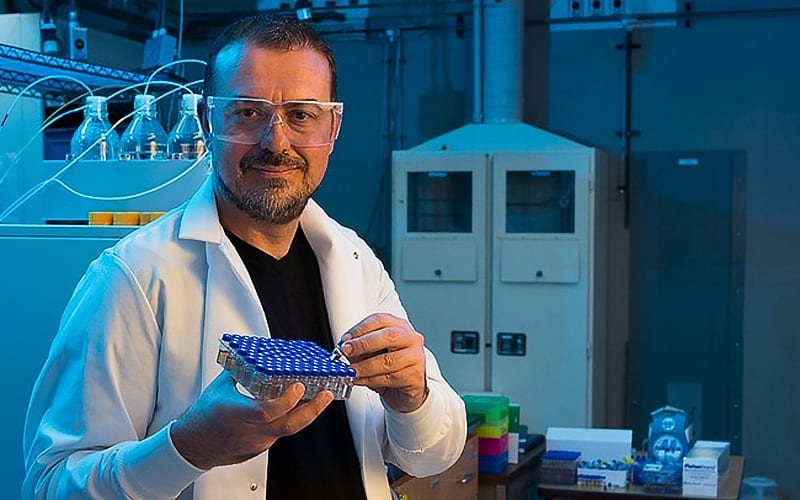 ABOVE: A new catalyst design methodology proposed by UD researchers will help produce more efficient and higher-performing fuel cells. Dion Vlachos (above), the Allan and Myra Ferguson Chair of Chemical Engineering at UD, was co-author on the paper published in the journal Nature Chemistry. | Photo by Kathy F. Atkinson
UD researchers provide new method to boost clean energy research
Electrochemical energy systems — processes by which electrical energy is converted to chemical energy — are at the heart of establishing more efficient generation and storage of intermittent energy from renewable sources in fuel cells and batteries.
The powerhouse substances known as catalysts, which are used to accelerate chemical reactions, are key players in these systems. The size and efficiency of fuel cells, for example, could greatly benefit from using high-performance catalysts.
Producing better catalysts is easier said than done, however. A catalyst's usefulness is partially based on the amount and quality of its active sites, due to the sites' specific geometry and electronic properties. Engineering these sites can be an arduous, inefficient process.
Now, researchers at the University of Delaware have revolutionized the way in which scientists can design catalyst structures. Their work, featured in the latest issue of leading science journal Nature Chemistry, has established a new approach for managing highly structure-sensitive chemistries to achieve the highest possible activity while considering catalyst stability.
"Optimizing catalysts at the atomic level has been a long-standing problem, as the active centers are typically unknown, and how to best pack them together to perform the chemistry has remained elusive," said Dion Vlachos, Allan and Myra Ferguson Chair of Chemical Engineering at UD and co-author on the paper. "As we engineer materials for improved performance, the stability of materials is critical. Our method is the first to address both crystal engineering with atomic precision and material stability."
According to the researchers, what sets their method apart is the streamlining of the material synthesis, using computers to create microscopic variations — or nanodefects — on a catalyst's surface.
New study examines how artificial light from research vessels affects fish counts
Jason Gleghorn has held a variety of jobs since college—teacher, firefighter, medic, engineer. Today, he's an interpreter of sorts, too, deciphering the language that cells use to communicate in hopes of advancing new treatments for congenital birth defects, pediatric diseases and more.
Government officials hail decision as major economic and academic development win for the state