THE FUTURE IS BRIGHT
AT UD'S SCIENCE, TECHNOLOGY
AND ADVANCED
RESEARCH CAMPUS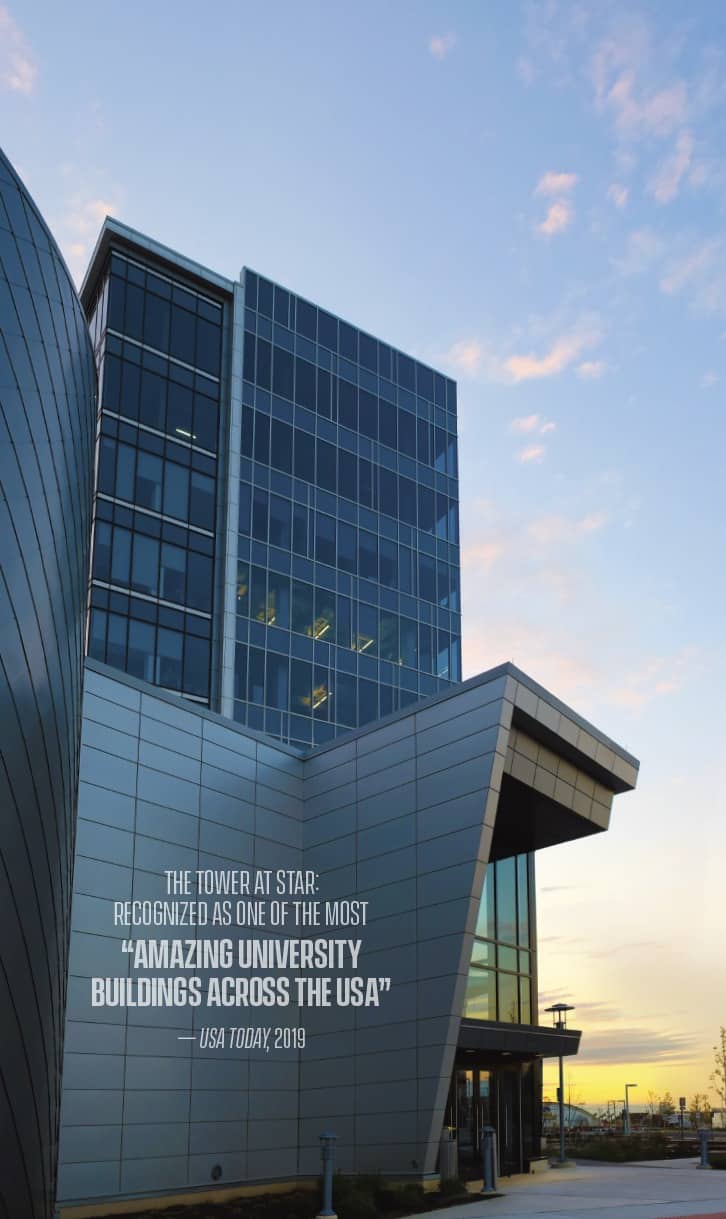 W
hen opportunity knocks, as it is knocking now at UD's Science, Technology and Advanced Research (STAR) Campus—a designated Opportunity Zone for investment—you want great ideas, strong partnerships and skillful leadership to make the most of it. STAR is putting all of these transformative elements together as an emerging innovation hub.
The 10-story Tower at STAR—which opened this past fall—is designed to support novel learning experiences through interdisciplinary collaboration and translation, shaping the future of health care. UD's College of Health Sciences occupies the second through seventh floors, while the remaining space is dedicated to a mix of private companies and community resources. 
Nearby, buildings are under construction with equally lofty aims: the six-story Ammon Pinizzotto Biopharmaceutical Innovation Center will advance the manufacture of life-saving drugs, and the Chemours Discovery Hub will be the future home of this Fortune 500 company's global R&D operations.
"As a vibrant hub for research, innovation, teaching and service to the community at the University of Delaware, the STAR Campus continues to evolve at a grand scale," UD President Dennis Assanis said. "It will help advance UD's impact as a powerful driver of economic development throughout Delaware and beyond."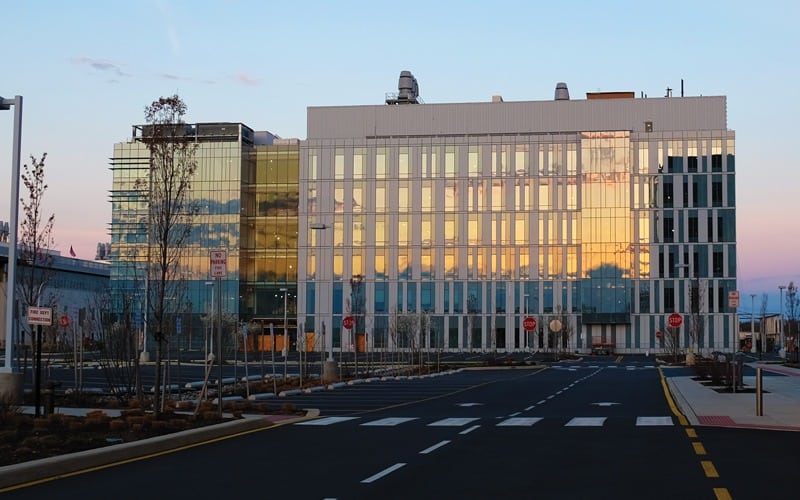 The Ammon Pinizzotto Biopharmaceutical Innovation Center, opening in 2020, will house the headquarters of the National Institute for Innovation in Manufacturing Biopharmaceuticals (NIIMBL), as well as a number of UD biotechnology resources.
A disruptor prevents things from proceeding as usual. But that's not always bad. In research and education, we're always turning ideas and methods on their ear in the quest to learn something new…
read more
SUBSCRIBE & CONNECT
The University of Delaware Research magazine showcases the discoveries, inventions and excellence of UD's faculty, staff and students. Sign up for a free subscription.