Research & Discovery
A Blog Devoted to UD Innovation, Excellence and Scholarship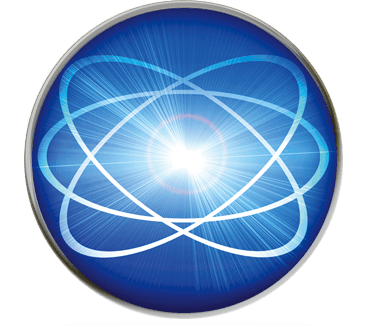 Research & Discovery
A Blog Devoted to UD Innovation, Excellence and Scholarship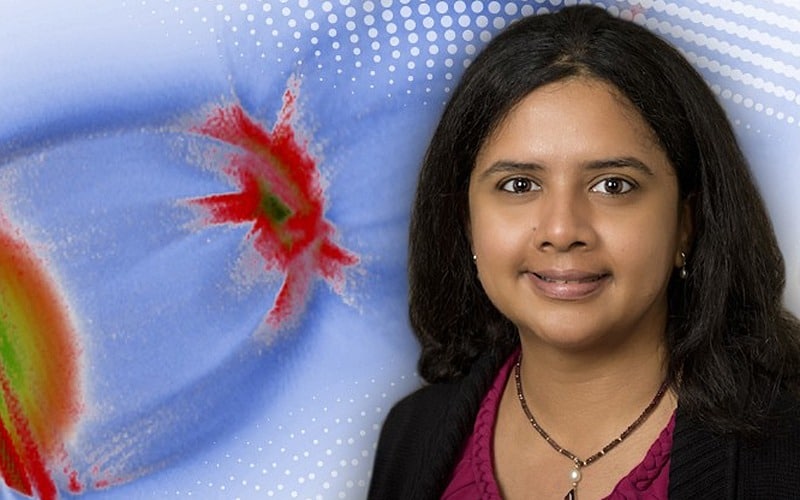 ABOVE: Sunita Chandrasekaran is an assistant professor of computer and information sciences at the University of Delaware. | Photo courtesy of Sunita Chandrasekaran
UD professor's team chosen to develop apps for Oak Ridge National Laboratory computer
Leading the way into what computer scientists call the exascale era, the Frontier supercomputer will debut at the U.S. Department of Energy's Oak Ridge National Lab (ORNL) in Tennessee in 2021. Just eight teams of scientists have been selected to develop applications for this magnificent new machine now under construction, and one of those teams is led by Sunita Chandrasekaran, an assistant professor ofcomputer and information sciences at the University of Delaware.
Exascale computers can do a billion billion calculations per second, allowing scientists an unprecedented ability to analyze data and make new discoveries.
Chandrasekaran's team was selected by the Oak Ridge Leadership Computing Facility (OLCF), through its Center for Accelerated Application Readiness (CAAR), to reach predictive capabilities for high electron energy simulations with the plasma physics application PIConGPU. 
PIConGPU enables simulation of laser-plasma physics and laser-matter interactions. An enhanced version of the software for Frontier could unlock new insights that enable the discovery of new products and medical treatments, such as laser-driven radiation therapy for cancer. 
For this project, Chandrasekaran will work with Guido Juckeland, the head of computational science atHelmholtz-Zentrum Dresden-Rossendorf (HZDR), a German research laboratory, and Michael Bussmann, the head of the Center for Advanced Systems Understanding (CASUS) Department at HZDR and the CASUS Scientific Project Leader. Arghya Chatterjee from ORNL will be the project's liaison.
The team will have access to early-generation hardware platforms, software development systems and resources to prepare for Frontier's launch.
​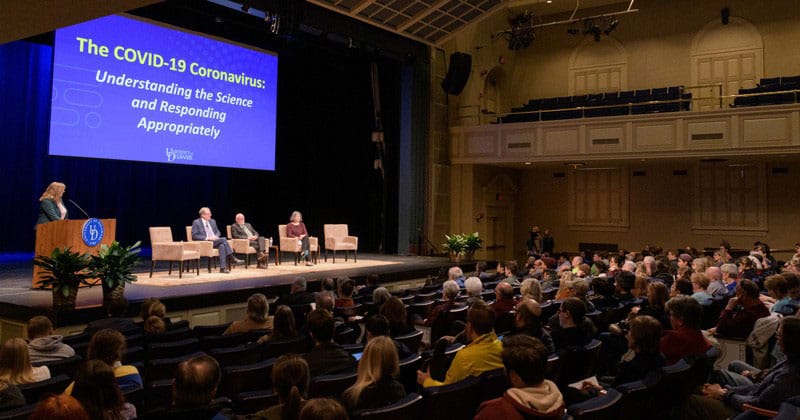 Scientists, physicians and a historian bring clarity, counsel and context on COVID-19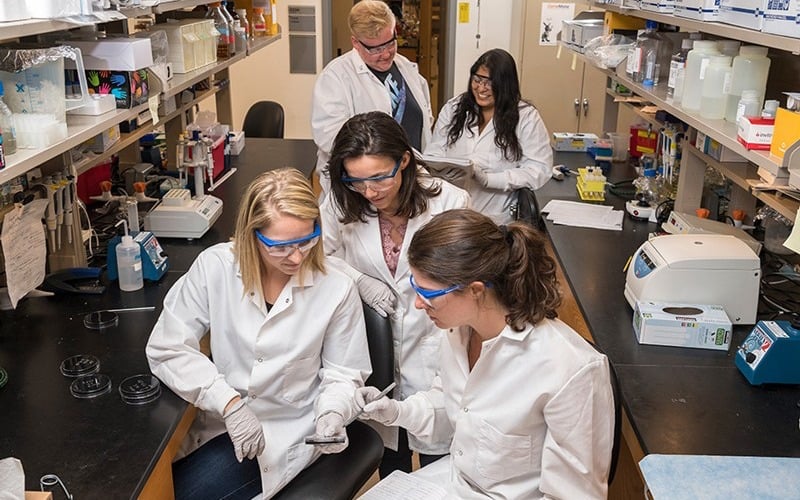 Microbiologist studies survival strategies of pathogenic bacteria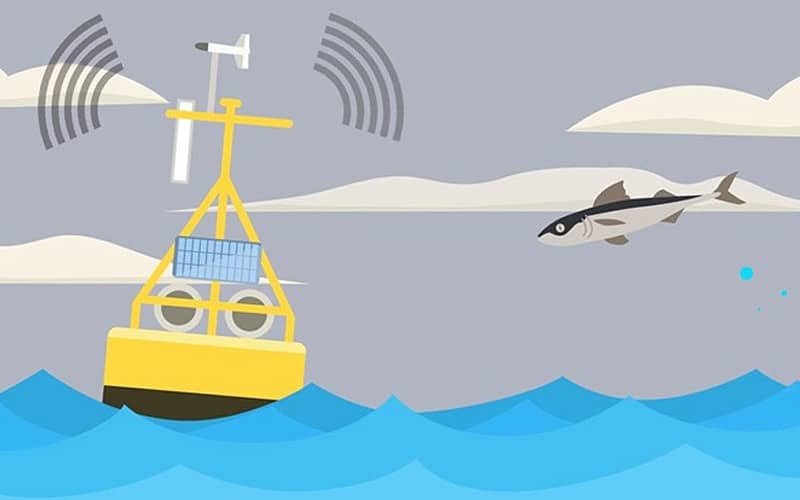 EPSCoR kickoff brings together statewide leaders to celebrate $23 million grant