Research & Discovery
A Blog Devoted to UD Innovation, Excellence and Scholarship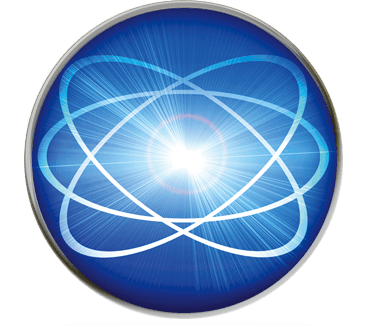 Research & Discovery
A Blog Devoted to UD Innovation, Excellence and Scholarship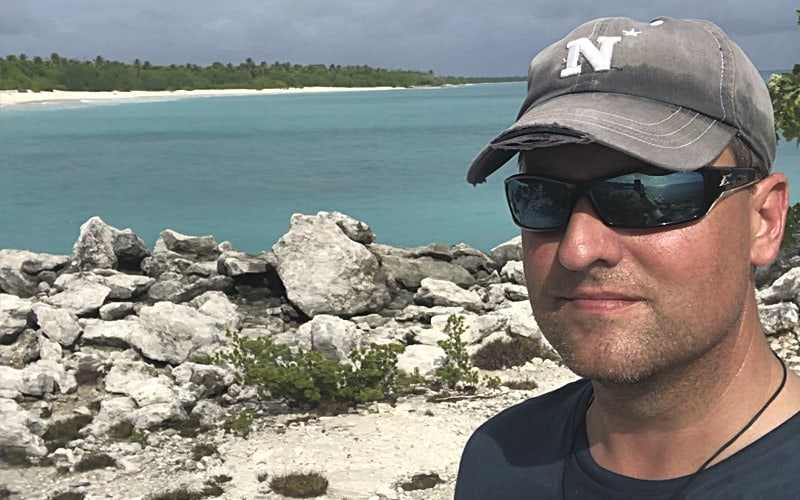 ABOVE: University of Delaware Professor Art Trembanis led a team to Bikini Atoll in the central Pacific Ocean to map the seafloor where the U.S. military tested atomic weapons in 1946. | Photo courtesy of Art Trembanis
UD researchers involved in underwater mapping of the nuclear test sites in Pacific
While standing on a small ship near Bikini Atoll in the Marshall Islands during the summer of 2019, University of Delaware Professor Art Trembanis looked up and realized that if he had been in that spot 73 years ago, he would have been engulfed in a humongous atomic mushroom cloud. 
It was in that idyllic and, more importantly, remote central Pacific island that the United States conducted a series of nuclear weapons tests in the 1940s and 1950s that sunk warships, tanks and other vehicles as part of a simulated nuclear battlefield. Twelve wrecks, some of them as large as the passenger liner Titanic, now lie in the 180 foot-deep waters of Bikini Lagoon.
In June, Trembanis led a team tasked by SEARCH, a cultural resource management firm, with conducting an underwater mapping effort to locate and characterize the ghost fleet that sits on the bottom of the Pacific as well as the landscape of the atoll in general.
Trembanis, associate professor in UD's College of Earth, Ocean and Environment, said that Bikini Atoll has been a fascinating subject for many oceanographers and he jumped at the chance to characterize the sunken ships. 
"I think for all oceanographers, it's a site that you immediately connect with and know about," said Trembanis. "There are not many places you can go and try to map something in a unique way. This was definitely the case here. There are just so many shipwrecks, and each one is different." 
​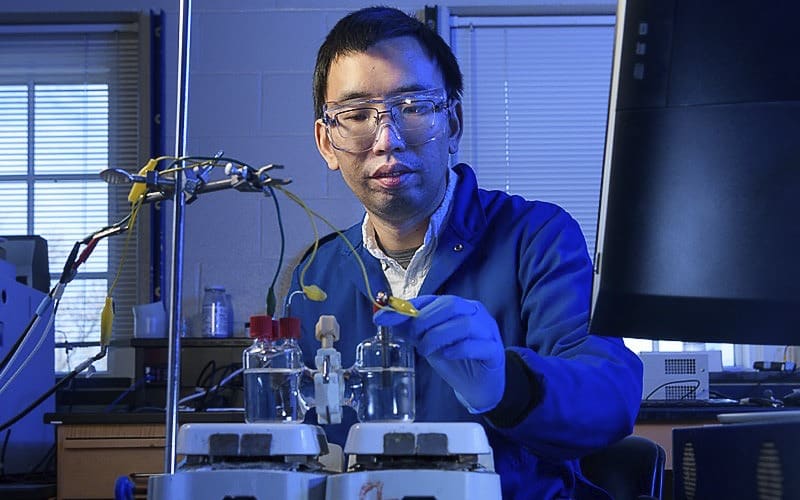 UD innovator explores catalysts that pull their weight and serve the environment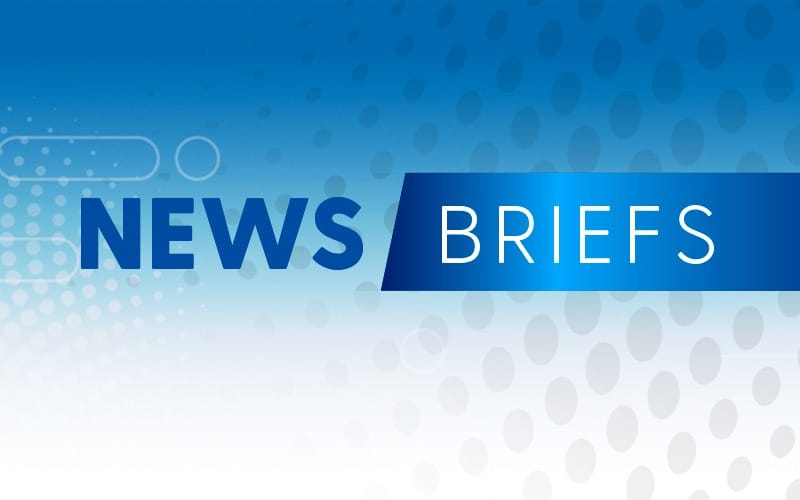 Did you know the world's longest-operating solar research institute is at UD? Or that some old books could be poisonous? Tap into our recent discoveries and leadership appointments.