Research & Discovery
A Blog Devoted to UD Innovation, Excellence and Scholarship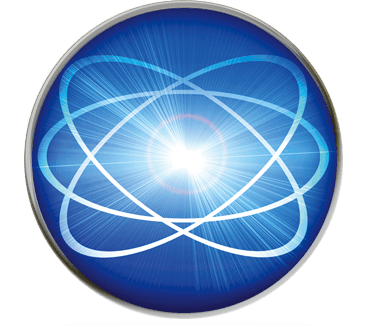 Research & Discovery
A Blog Devoted to UD Innovation, Excellence and Scholarship
Artificial light in the Arctic
ABOVE: UD Prof. Jonathan Cohen is a co-author of a new study looking at how artificial light during the polar night disrupts Arctic fish and zooplankton behavior down to 200 meters in depth, which could affect fish counts. Cohen said that research vessels during the Arctic polar night are like Christmas trees illuminated in the middle of the dark ocean. | Photo Michael O. Snyder
New study examines how artificial light from research vessels affects fish counts
​The Arctic polar night remains one of the last undisturbed dark environments on the planet. But as the climate changes and human activities increase in the Arctic, natural light sources — such as the moon, the stars and the aurora borealis — are being masked by much stronger illumination from artificial light.
University of Delaware Professor Jonathan Cohen has co-written a new study that looks at how artificial light during the polar night disrupts Arctic fish and zooplankton behavior down to 200 meters in depth. The disruption of species behavior so far down in the water column could introduce biases on stock assessments of commercial and non-commercial fish species.
These findings were recently published in the Communications Biology scientific journal.
Cohen, associate professor in UD's College of Earth, Ocean and Environment, said that research vessels during the Arctic polar night are like Christmas trees illuminated in the middle of the dark ocean.
"You're trying to measure and understand the position of animals in the water column, a process that's very light sensitive, and you're completely changing the light environment around you," said Cohen. "In reality, it's completely impossible to understand the process from a lit-up research vessel because you're swamping the organisms and they're not doing what they would normally do."
To counteract this process, Cohen and other researchers took acoustic surveys of fish and plankton in the water column directly below the lit-up research vessel and then also took surveys using autonomous surface vehicles without lights that were far away from the research vessel.
They found a lot more fish and plankton appearing in the water column underneath the autonomous surface vehicles when they compared the results to the number of fish they saw in the water column directly below the research vessel.
These findings were published in 2018 and for this subsequent study, the researchers wanted to quantify the animal avoidance response and the light field around the vessel in more detail.
"We made a series of measurements of light around the vessel, trying to get a sense of how far away from the vessel this response occurred with the ultimate goal of trying to understand what impact these artificial light fields would have for fisheries surveys conducted during the night time or during the polar night," said Cohen.
It is important to have accurate fish surveys as fishery agencies across the world rely on acoustic surveys to help understand fish populations and then those population estimates ultimately influence catch quotas for fisheries management.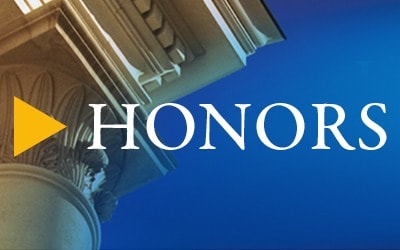 Eight UD professors recently received the National Science Foundation's highly competitive CAREER Award, which is given to scientists and engineers who exemplify the role of teacher-scholars through their outstanding research and teaching.