Engineering discovery day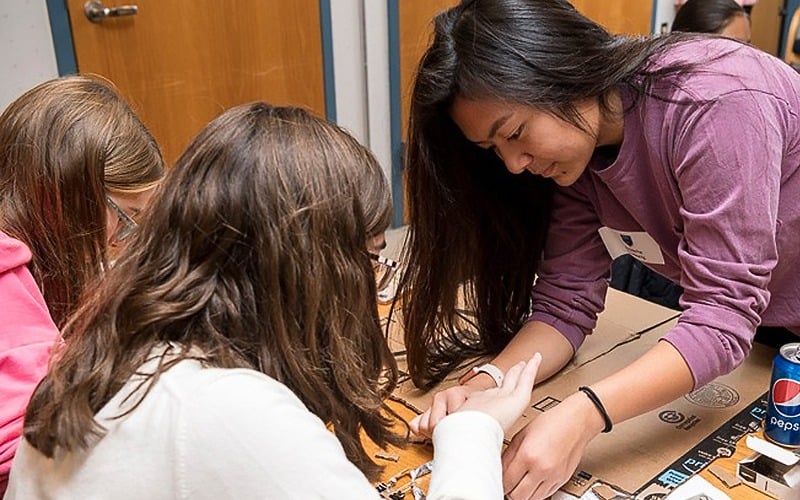 ABOVE: UD senior engineering student Abigail Dela Paz helps high school students build circuits during Engineering Discovery Day. | Photo by Evan Krape
High school girls learn about engineering opportunities at University of Delaware event
It's no secret that women are underrepresented in engineering nationally, receiving 21.3 percent of all engineering bachelor's degrees in 2017, according to the American Society for Engineering Education.
At the University of Delaware, a sorority of women in engineering and technical sciences is doing its part to change that. On Nov. 10, the Alpha Omega Epsilon engineering sorority's Nu chapter at UD hosted a discovery day for high school girls.
The goal of the day? Inform female high school students about engineering and computer science, show them opportunities in these fields and highlight the rise of women in STEM careers. The event was open to girls in their sophomore, junior or senior years of high school who are interested in studying science, technology, engineering and math (STEM) fields after graduation from high school.
Fifty girls from 26 high schools attended the event, which was held at UD's Center for Composite Materials. The high school students learned about different types of engineering from Heather Doty, assistant professor of mechanical engineering; Debra Yarrington, assistant professor of computer science; Sue McNeil, chair and professor of civil and environmental engineering; Sarah Rooney, assistant professor of biomedical engineering; Rick Martin, associate professor of electrical and computer engineering; Cathy Fromen, assistant professor of chemical and biomolecular engineering; and Jenni Buckley, associate professor of mechanical engineering.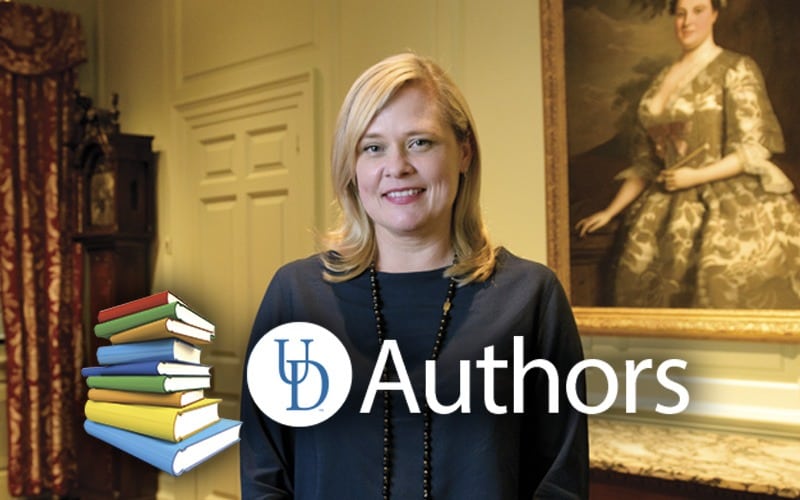 A 1746 portrait would launch a global journey into 18th-century life and present the past in a way never done before. The portrait was of Anne Shippen Willing, and what she wore would lead historian Zara Anishanslin on a journey to the far corners of the world—and launch a bold new way of looking at the past.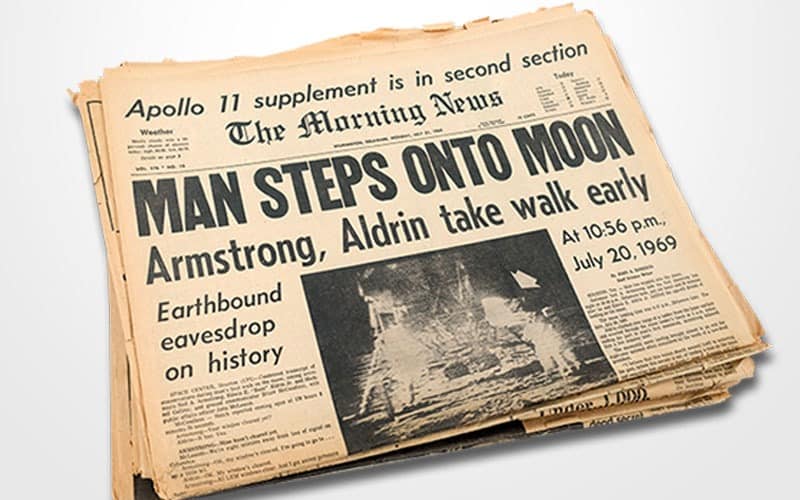 Astronaut Neil A. Armstrong took the first moon step at 10:56 p.m., Delaware time, just six hours and 39 minutes after he and Edwin E. Aldrin Jr. fulfilled the age-old dream of landing on the moon. This was a major milestone in the new era of space exploration. We invite you to explore this interactive experience and relive the excitement of the first moon landing.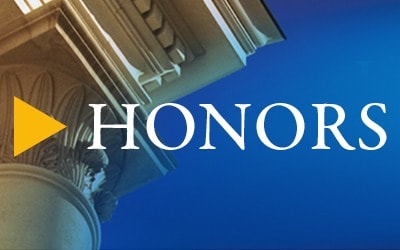 Eight UD professors recently received the National Science Foundation's highly competitive CAREER Award, which is given to scientists and engineers who exemplify the role of teacher-scholars through their outstanding research and teaching.