Research & Discovery
A Blog Devoted to UD Innovation, Excellence and Scholarship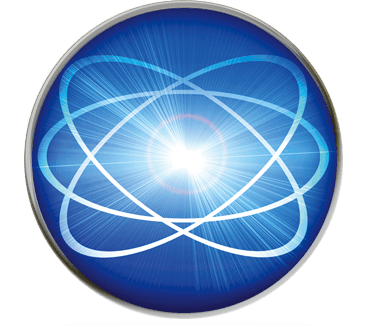 Research & Discovery
A Blog Devoted to UD Innovation, Excellence and Scholarship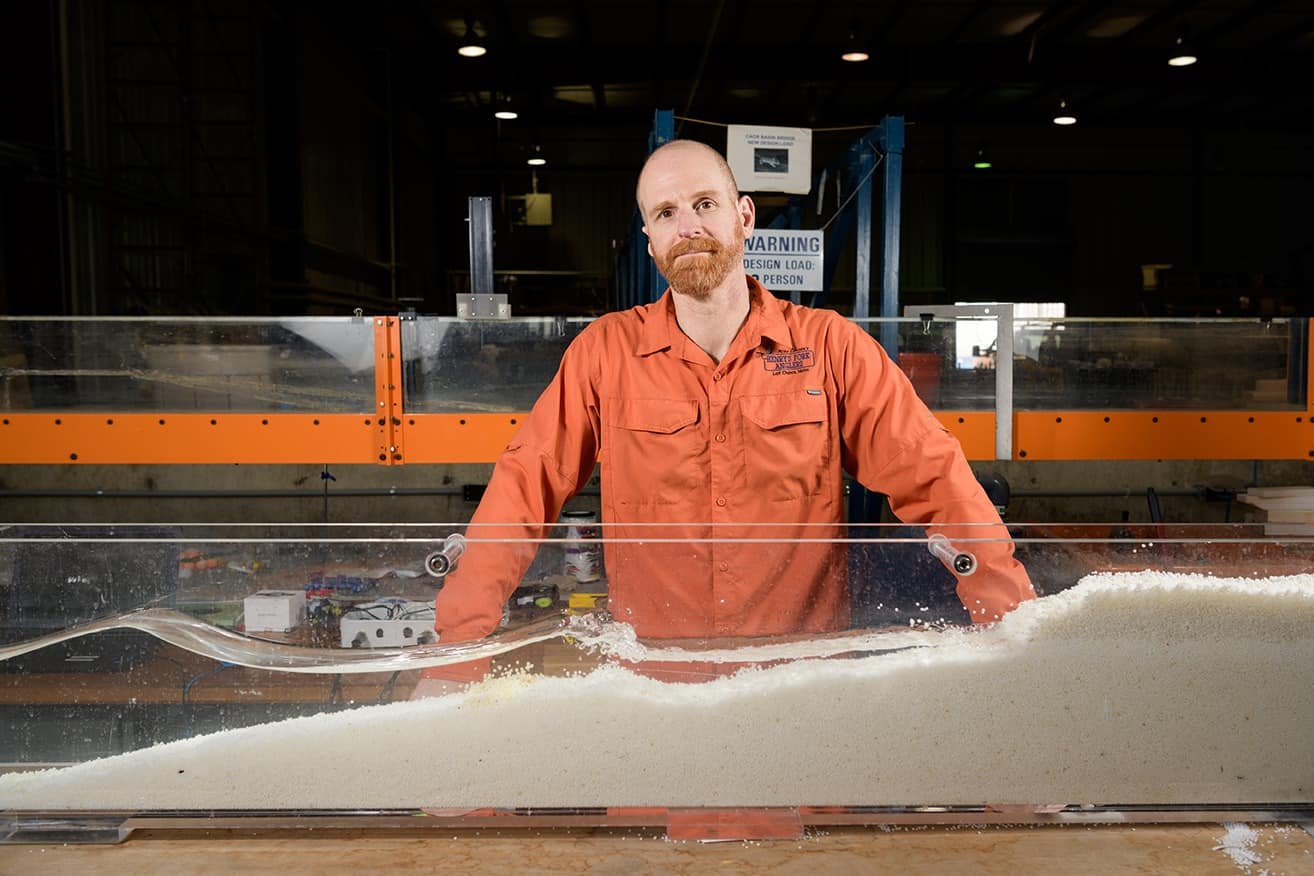 ABOVE: Professor Jack Puleo worked with undergraduate students to construct wave flumes in the Coastal Engineering Laboratory. | Photo by Evan Krape
With demand for coastal engineers rising, UD professor brings the coast to classrooms
University of Delaware Civil and Environmental Engineering Professor Jack Puleo studies the physics of sand dune erosion during extreme waves and storm surges. The ongoing rise in extreme weather events makes this expertise more important than ever, because coastal engineers are needed to protect the beaches and the people who live nearby. Increased flooding attributed to sea level rise caused nearly $300 million in lost property value in Delaware between 2005 and 2017, according to the nonprofit First Street Foundation.
These problems are so important that Puleo, the director of UD's Center for Applied Coastal Research, wants to inspire the next generation of coastal experts.
"My goal is to get more people excited about coastal research," said Puleo. "There is a big demand for coastal engineers."
To meet this demand, Puleo wants to help high school students understand coastal processes, which are not commonly included in high school curricula. With support from the Office of Naval Research, Puleo is building wave flumes, devices that model the behavior of waves and resulting effect on beaches, and delivering them to 12 high schools along the East Coast, including Delaware, Pennsylvania, New Jersey, Maryland, Virginia, North Carolina and Florida.
Puleo uses these wave flumes to demonstrate how different ocean waves affect the shoreline. He starts with small waves to show how the sand of the beach builds up over time. Then he shows how the beach quickly erodes when the waves intensify.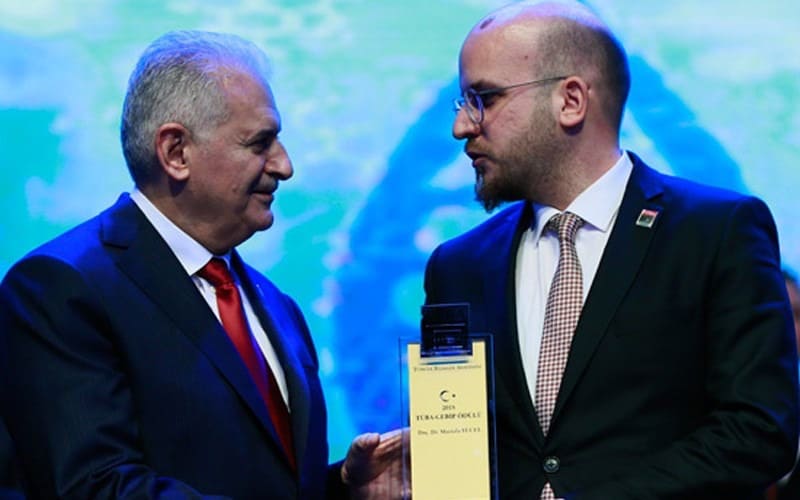 UD alum Mustafa Yücel named the Turkish Academy of Sciences Distinguished Young Scientist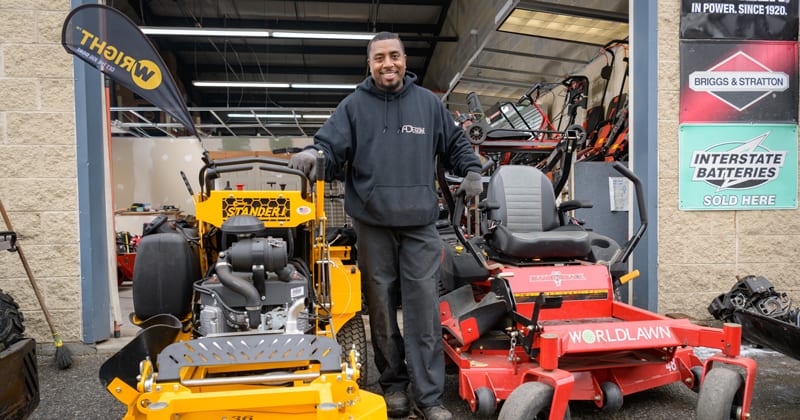 UD's Small Business Development Center helps small business owners persevere, pivot during pandemic